A Complete Guide To OFW Loan Approval
6 min read
Overseas Filipino Workers (OFWs) are major contributors to the growing Philippine economy. And their remittance records are only set to keep growing, along with the influx of overseas job opportunities. In 2016 alone, OFW remittances hit an all-time high of USD 26.9 million. A feat that largely contributes to more domestic consumption, and ultimately, a stronger economy.
With these numbers and other impressions, it's easy to assume that life is easier for all OFWs. After all, they earn in foreign currencies, which then double when converted to Philippine Peso.
But one thing that proves this stereotype wrong is the growing number of unscrupulous lenders, who place higher interest rates on OFW loans. Like any typical local employee, OFWs also have the same needs. Only thing is, there's usually not a lot of options available for them if they need cash fast, so they settle for loan sharks to make ends meet.
Luckily, a new, more secure option is beginning to emerge for our hardworking OFW friends and relatives. They can now avail of a wide range of OFW Loan with no collateral from legitimate financial institutions, that offer reasonable interest rates. They also offer higher loan amounts and more convenient processing.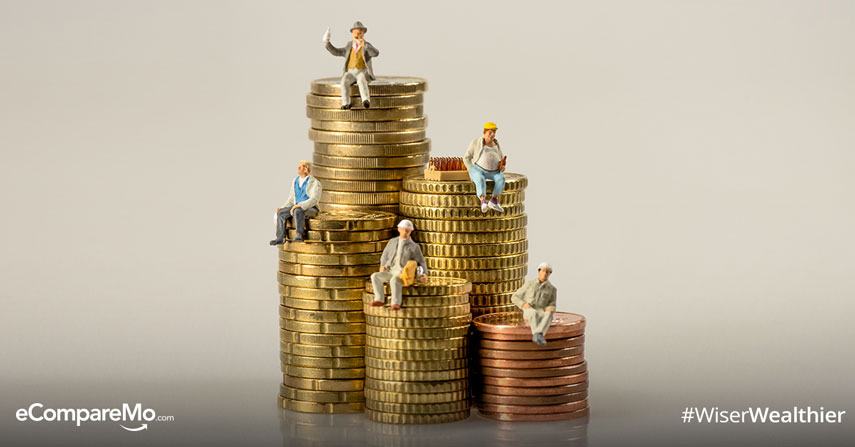 Types of OFW Loan
Here are the most common types of OFW loans in the Philippines.
1. Pinoy Abroad Loan
This is a general type of loan for OFWs who are currently out of the country. OFWs apply for the loan, and the disbursed loan will be issued to their co-maker – usually their spouse or closest relative.
2. Allottee Loan
This type of loan provides cash for the OFW's beneficiary. The family member or allottee is the loan applicant, but the OFW is still signed as the principal borrower. This usually applies when the scheduled allotment or salary is delayed.
3. First-time OFW Loan
First-time OFWs in need of cash assistance are qualified to apply. The loan purpose may be for documents processing or travel tickets. A fast application is granted when the borrower has the complete documents in hand, such as original supporting documents, and an active work contract.
4. Land-based or Balik-Mangagawa Loan
These are Balikbayans who are currently in the country for vacation or re-hired OFWs who have an active work contract. While they're physically present in applying for an OFW loan, they are still required to sign with a co-maker. Loan purposes are usually for documents processing, or to pay for the flight back to work.
5. Seafarer Loan
This type of loan is specific to seafarers, whether onboard, balikbayan, or a first-time seaman. The loan purpose is usually to provide cash assistance for delayed allotment. The terms and document requirements are specifically made for sea-based OFWs.
6. Balikbayan Loan
OFWs who have decided to come back to the Philippines for good are also qualified to apply for a loan. The usual loan purpose is to start a business and reintegrate to a more comfortable life of retirement in the Philippines.
The Overseas Workers Welfare Administration (OWWA) is known for providing this type of loan to retired OFWs.
(Read: A Complete Stock Market Investing Guide For OFWs)
How to Apply for OFW Loans
Migrant workers in need of fast cash can apply for an OFW loan in three easy steps. Here's how you can apply and increase your chances of getting approved for an OFW loan.
1. Check Your Eligibility
The OFW Personal Loan is open to migrant Filipino workers with active employment contracts and complete work documents. Borrowers must have work experience of at least one year to be qualified.
But don't worry first-time OFWs, because as long as your documents are ready, with a plane ticket and active employment contract on hand, you are ready and qualified to apply for an OFW loan.
All OFWs applying for a loan must sign with a co-maker, preferably an immediate family member.
OFW Loan Qualifications:
OFW loan applicants must be between 21 to 65 years old
Lenders must be working abroad for at least one (1) year
First-time OFW loan applicants must have an active work contract to qualify
2. Submit Complete Requirements
Prepare your complete documents, and if possible, scanned copies as well. Submitting complete documents on time will increase your chances of getting approved for a loan.
Below are the most common types of OFW loans, and their corresponding document requirements.
Pinoy Abroad
Principal borrower documents:
Contract with POEA Validation or Certificate of Employment with Compensation
Passport and Working VISA
Entry Stamp
Overseas Employment Certificate (OEC)
Latest pay slips, OR Proof of Remittance
To issue copy of Marital Consent or Authorization Letter
Land-based
Principal Borrower documents:
Contract with POEA Validation or Certificate of Employment with Compensation
Passport
VISA
Overseas Employment Certificate (OEC) or e-Receipt
Flight Details/Ticket
Utility Bills (Electric or Water Bill)
Marriage Contract or Birth Certificate of child
Seafarers
First-time seafarers need to submit their active work contract, as well as a plane ticket, if applicable.
Principal Borrower documents:
Standard Contract with POEA validation
Passport and Seaman's Book
Proof of Embarkation
Latest pay slip or Proof of Allotment
Two (2) valid government IDs with photo
Authorization Letter
Co-Maker Documents:
Since OFWs are out of the country, for the most part, their co-makers will claim the disbursed loan on behalf of the borrower, and act as the point of contact for the loan. Therefore, it's highly recommended that the co-maker/co-borrower is the OFW's immediate relative.
Co-maker document requirements:
Two (2) valid government IDs with photo
Proof of residence
Utility Bills (Electric or Water bill)
Increase Your Chance of OFW Loan Approval
Now that you've oriented yourself about the qualifications and document requirements in OFW loan application, the next thing to do is to increase your chances of approval.
Go through your credit history. Make sure you don't have delinquent bank loans or credit card debt from other banks. These pre-existing, delinquent loans will affect your application.
Submit the required documents on time. Organize your required documents and submit them to the lender as soon as possible. This creates a good impression on you as a borrower, which in turn makes you highly likely to get approved.
Set a call schedule. If you're at work, set a schedule of when you will be available for a phone call. Lenders do this to know more about you and do some background checks. Don't leave them hanging with missed calls because they might be calling at the wrong time. Be proactive in letting them know the right time to call you and your co-maker.
(Read: Frequently Asked Questions: OFW Loans)
What Is The Loan Purpose?
Pinoy migrant workers apply for cash loans for different reasons. Wherever you are in the world, you can easily apply for an OFW loan online from legitimate financial institutions and banks. These are some of the common loan purposes:
Starting a small business
Education – tuition fees
Acquiring a vehicle
Home financing – acquiring a home, or renovation
Funding work-related requirements – airfare, or other work-related documents (Note that "Placement fee" is not an acceptable loan purpose by law. See R. A. No. 10022.)
Medical emergency
Why Sign with a Co-Maker?
Most legitimate lenders provide unsecured OFW loans, which means they don't require a collateral. In place of this, they need a co-maker or co-signor as a guarantee that the loan will be repaid. In the event of a missed or delinquent payment, it will be the co-borrower who will answer to the lenders because the OFW is out of the country most of the time.
Your co-maker should be your immediate family member or the one whom you constantly send monthly remittances to. When appointing a co-signor, you must have legal documents supporting your relationship with the person. This close relationship to your co-borrower increases your credibility and chances of loan approval.