No 'Overheating': ADB Sees Further Growth For The Philippine Economy
2 min read
The Philippine economy is set to grow faster in the years ahead, according to the Asian Development Bank (ADB).
Contrary to an earlier prediction by the World Bank, the ADB doesn't see any danger of the Philippine economy overheating. Instead, according to ADB director-general for Southeast Asia, Ramesh Subramaniam, there is even further room for the Philippine economy to grow.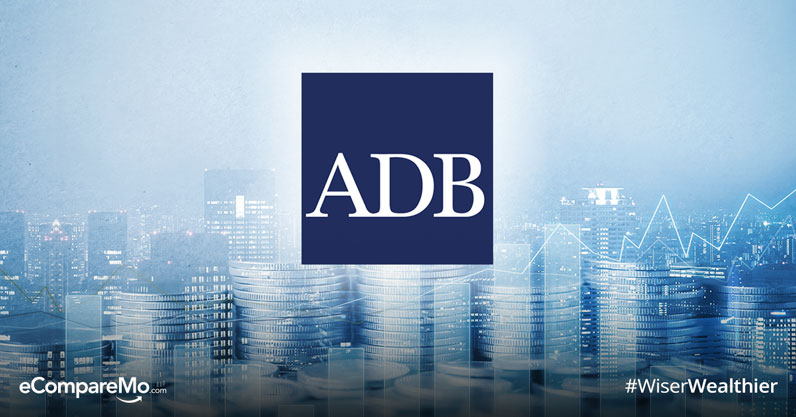 Speaking during a media briefing at the 51st ADB Annual Meeting, Subramaniam said that the rising investments in the country are sufficient to meet domestic demand and would keep inflation relatively manageable.
According to Subramaniam, the Philippines' rising labor productivity and investments in manufacturing and technology are building up the economy's productive capacity.
Growth drivers for the countries economy were identified as rising private-sector investment, government infrastructure spending, and household consumption.
Just last month (April 11), the ADB released their Asian Development Outlook 2018, where forecast that the Philippine economy will grow by 6.8 percent this year, up from 6.7 percent in 2017. They further predict that the economy will grow by 6.9 percent in 2019.
"The Philippines is going through a golden age of growth," said ADB Country Director for the Philippines Kelly Bird during the launch of the report. "It's been a period of high and sustained economic growth, the longest in 50 years. It's also been economic expansion that has occurred in a very sound macroeconomic environment."
The report noted that the services sector, and the manufacturing and construction industries, continue to drive the growth of the country's gross domestic product. The new tax reform program is also expected to augment tax revenues and provide fiscal space for public spending.
Inflation, on the other hand, is projected to react 4 percent in 2018 and 3.9 percent in 2019. This is attributable to projected increases in global oil and food prices and as a byproduct of higher excise taxes.
'Build, Build, Build'
Given their insistence that infrastructure spending is essential to the country's continued economic growth, it won't be too surprising to hear that the ADB is a supporter of the Build, Build, Build infrastructure program.
The most recently announced infrastructure financing from the ADB to the Philippines is a $380-million loan for the improvement of over 280 kilometers of national roads and bridges in Mindanao.
ADB President Takehiko Nakao vowed during the annual meeting that they will be funding more infrastructure and development projects in Mindanao.
"We want to invest more in Mindanao because for the peace, sustaining peace in Mindanao, we have to develop Mindanao in the broader sense," said Nakao.
Nakao also added that they are willing to help finance major infrastructure deals in Metro Manila, particularly in railway projects that could help mitigate the country's traffic situation.
Sources:
http://www.gmanetwork.com/news/money/economy/652352/adb-exec-counters-wb-phl-economy-won-t-overheat-to-grow-faster/story
https://www.philstar.com/business/2018/05/06/1812446/adb-sticks-robust-growth-outlook-philippines
https://www.rappler.com/business/200006-philippines-golden-age-growth-asian-development-bank
https://www.rappler.com/business/201704-asian-development-bank-meeting-2018-philippines