GCash Cash-Ins Through Visa, Mastercard To Be Charged 2.58% Convenience Fee
2 min read
Bad news for GCash users: Starting July 6, 2020, Globe's mobile wallet will start charging a 2.58-percent convenience fee for every cash in made using any Mastercard or Visa credit/debit card.
According to Globe Telecom, GCash's parent company, said that its payment partners are the reason why they will begin imposing fees for all card-facilitated reloads of your GCash account.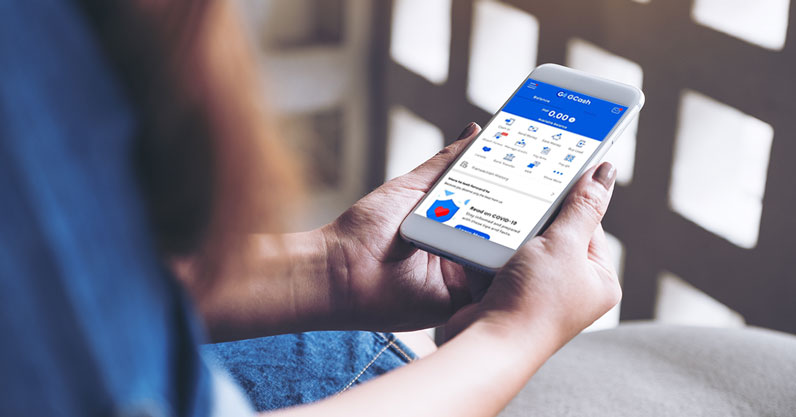 "The fee is a direct charge of payment partners," said GCash president and chief executive officer Martha Sazon. She added that the company "does not earn a single centavo from the direct charges implemented by our payment partners."
Under the new convenience fee scheme, an additional 2.58 percent of the total amount you're about to cash in will be deducted to your card. This means that for every ₱100 amount you reload using your Visa or Mastercard, GCash will add ₱2.58 to your bill, making your total deductions ₱102.58.
"We at GCash have always provided the most convenient, safe, and affordable financial services in the country. We aim to keep it that way despite the recent increases in charges implemented by our card payment partners," said Sazon.
While it may be unfortunate that card-based cash-ins are no longer free, GCash's convenience fee is still cheaper than its main competitor, PayMaya. The PLDT-backed digital wallet bills its users with a ₱30 flat-rate convenience fee for every ₱1,000 topped up to your account using a credit/debit card.
If you want to skirt around the top-up charges, there's one simple solution for you: use a Bank of the Philippine Islands (BPI) or Union Bank of the Philippines (UnionBank) credit or debit card to reload your GCash wallet.
(Read: GCash Mastercard: An Alternative Option To Debit Cards)
How to connect your BPI or UnionBank account to GCash
If you need instructions on how to connect your BPI or UnionBank card to your GCash, just follow these steps:
Open your GCash app and enter your MPIN
Click on the "+" sign beside your GCash amount and click "manage." Alternately, you can open your GCash dashboard by clicking on the hamburger icon on the upper-left corner of your screen and click on "my linked accounts"
From there, you can choose either BPI or UnionBank depending your existing card
Enter your online banking login credentials and enter the one-time pin when asked
Congratulations, you've successfully connected your UnionBank or BPI account to your GCash
How to cash in on GCash through BPI or UnionBank
Now that you've hooked up your UnionBank or BPI account to your list of GCash fund sources, it's time to top up for free using them. Here are the steps to reload your account using UnionBank or BPI credit/debit cards:
Go to your GCash app and click on the "+" sign to cash in
Select your BPI or UnionBank account to top up
Enter the amount you wish to top up and select the account number where you want to get your funds, if applicable
Confirm your transaction and wait for the amount to reflect to your GCash wallet
Aside from BPI and UnionBank, you can still reload your account for free by either using kiosks like 7-Eleven CliQQ or any InstaPay-partnered payment facility.
Sources: GMA News, BusinessWorld Online, ABS-CBN News