Internet Connectivity In The Philippines: Bill Filed To Give Better Access For Filipinos
4 min read
Just how fast is your internet? A senator wants to launch an inquiry on internet connectivity in the Philippines, which is appropriate now that more people are working from home during quarantine period.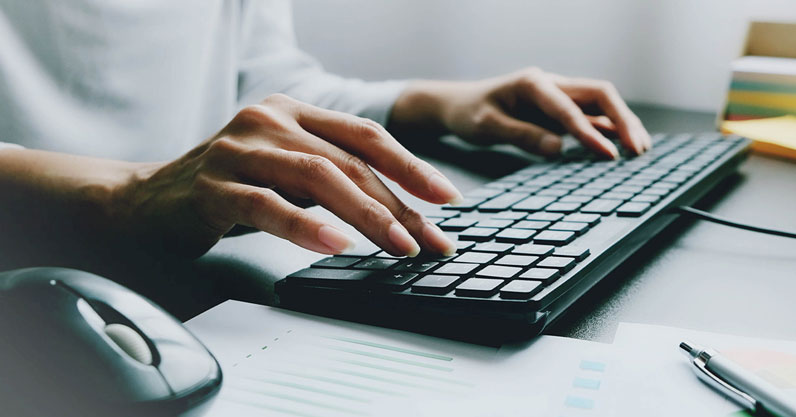 Senators Lito Lapid and Manny Pacquiao filed Senate Resolutions No. 414 and 435, respectively, which will spur an inquiry on the internet connectivity issues like speed, pricing, capacity of telecommunication providers.
According to Lapid, the investigation started by the upper house is badly needed since people rely more heavily now on their internet connectivity for basically almost everything, including sensitive transactions like work, online classes, and banking.
"Magiging epektibo lamang ang pagtatrabaho sa ilalim ng work-from-home arrangement at maging sa online classes kung may mabilis at maaasahan tayong internet connection. Ang internet ang magiging bagong puhunan ngayon ng mga opisina, negosyo at paaralan para makapagpatuloy sila ng maayos ng operasyon sa harap pa rin ng krisis dulot ng COVID-19," said Lapid in a statement.
"Talagang nakakadismaya ang internet service dito sa Pilipinas lalo na kung ikukumpara sa mga kalapit ng bansa na malayo na ang narating pagdating sa aspetong ito. Isa sa mga tinitignang dahilan ng napakabagal nating internet ay dahil sa kakulangan ng imprastruktura para mapabilis at mapalakas ang connectivity," he added.
With more Filipinos relying on internet for their needs during the quarantine, just how terrible our internet connection is?
Internet speed in the Philippines
Filipinos think that we're lagging behind when it comes to speed, but does our average connection actually fare against other countries?
Speedtest by Ookla, one of the leading internet access performance analysts in the world, is your friend when you want to see if your current plan delivers the same speed as it advertised. With more users conducting tests using their website, they are able to measure and compare access speed across countries.
Based on their last global metrics, the global average speed for mobile internet is 30.89 megabits per second (Mbps) while fixed broadband global average is 74.74 Mbps. Currently, South Korea takes the lead in mobile connectivity with 88.01 Mbps and Singapore boasts of the fastest wired connection at 198.48 Mbps.
In the Philippines, our average mobile connection as per Ookla's April 2020 data is 12.09 Mbps and fixed broadband fares at 21.00 Mbps, putting our mobile connectivity at 60.86 percent lower than global standards and our fixed lines 71.90 percent slower than average. These numbers put us in the 121st place globally.
While it may seem like our connections are slower than the global baseline, keep in mind that our metrics are as only good as the data we submit to Ookla. This means that the more tests we conduct, the more accurate Ookla's measurement of the state of our internet connection will be.
In addition to average speeds, Ookla also tested the changes in global internet performance when the pandemic started. Between the first week of March and today, the company found out that fixed broadband service quality decreased by 18 percent. Meanwhile, no changes have been recorded in mobile internet performance in the Philippines.
The global benchmarks for internet quality at the start of the pandemic was a one-percent improvement for fixed speed and seven-percent increase for mobile connections.
Decoding the cost of internet conneciton
But internet speed is not everything; the price of connectivity is also an issue in the Philippines.
After analyzing 21 mobile internet plans in the country, comparison portal Cable.co.uk found out that the average price per gigabyte of data here is $1.42 (P70.83 as of June 8, 2020). Currently, we rank 60th in terms of cost of connectivity.
This may sound cheap, especially when you compare our mobile internet cost with other countries. However, ₱70.83 per gigabyte of data may be too expensive for your low-income earners. Currently, the minimum wage in the National Capital Region is ₱537 per day. A gigabyte of connectivity will equate to 13 percent of a low-income earner's daily salary.
There are many ways to lower your cost your internet connectivity. For starters, you can get the cheapest postpaid connection you can afford with your salary. Some plans can go for as low as ₱999 per month without VAT. But these plans require you to stay with the service for a minimum of 24 months—or pay the termination fee if you want to prematurely cut your line.
Prepaid wireless modems are also a great way for those who cannot apply for a postpaid line or those who want more flexibility in terms of budget and data allocation. They can choose from a wide range of promos to top up to their accounts and you can even do it through mobile wallets.
Finally, for prepaid mobile subscribers, finding the best mobile internet promos is the most affordable way for you to stay connected. You can find the best combination of data allocation and addons based on your needs and budget.
The country's internet has a long way to go when it comes to improvement. Whether we talk about making them more affordable or installing more cell sites to improve coverage, there is a big room for growth and competition. Until then, either limit your video resolution to 480p or avoid them altogether.