10 Profitable Business Ideas In The Philippines Amid The Lockdown
5 min read
Every problem presents an opportunity. While the Philippine economy grapples with a crisis brought by the pandemic, it also sheds light on business ideas that can effectively work during (and even after) the quarantine. There is a wealth of money-making concepts that you should capitalize on, for as long as you have the resolve to realize them.
What are some profitable business ideas in the Philippines to start during the lockdown? There is no one-size-fits all recommendation really. It's up to your skills and experience. Here, let's have a look at a few options.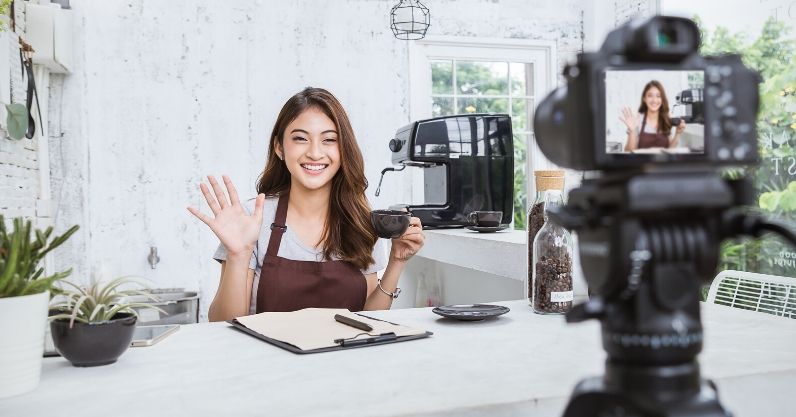 1. Arts and crafts
In this time of the COVID-19 pandemic, everyone has relied on branches of the arts—music, movies, mobile games, literature—to survive months in quarantine. But if you're on the other side of the spectrum—and are in fact a reluctant artist—then it's the perfect time to show the world what you've got and actually earn from it.
With all the free time you have, you can make paintings, samplers, accessories, woodworks, dresses, potteries, and house decor. You can also transform unused items in your house and create DIY products such as gloves, masks, and protective suits, through which you can also help address the shortage supply of personal protective equipment.
You can sell these products to your friends, neighbors, and other contacts. It is highly suggested to create a personal branding or selling platform. Attract a group of interested buyers of your artworks through various social media networking sites.
2. Online selling
Online selling is one of the most common business ideas, but that doesn't mean you can't earn your share of the market.
Casual online sellers usually operate on social media such as Facebook and Instagram. You can also use digital platforms that allow third-party selling such as Lazada, Shopee, eBay Philippines, Carousell, Metrodeal, and other online shopping websites.
Facebook has also recently launched a new service called "Shops by Facebook," where you can convert your regular Page to a Page Shop, set up an ecommerce website, and have buyers check out on the platform or on Instagram.
Sell cosmetics or skin care products, second-hand gadgets and accessories, or pre-loved clothing. There's always a profitable niche to cater to.
3. Digital marketing
Since the implementation of the quarantine, traditional marketing practices have had to shift to online.
Digital marketing encompasses a wide array of job such as social media manager, Search Engine Optimization (SEO) specialist, content creator, and ads manager. The main goal is to reach target customers and potential clients via online channels and earn revenue.
There are many websites that are venues for these online jobs. You can start building your network of clients by being a freelancer and build your own digital marketing startup after the lockdown to serve them.
4. Video and graphic design
No digital marketing can be 100-percent effective without engaging visuals. If you have what it takes to design posters, banners, photographs, layout designs, video clips, and other graphic design materials, why not turn your talent into a profitable, self-made business?
You can take freelancing jobs from online job-hunting websites or within your personal network. Build your personal brand as a graphic designers and start earning from short- or long-term projects.
[hsbc-latest-promo-banner-three]
5. YouTube vlogging
YouTube Vlogging is the trendiest way to establish your personal brand. Event with a decent camera and basic editing skills, you can already earn by giving online tutorials or reviews, gadget unboxing, flashing your singing or dancing skills, or simply recording your everyday life.
For tutorials and reviews, choose a niche that's close to your heart: travel, music, cooking, skin care routines, or product reviews.
Some YouTubers also earn by reacting to other people's videos, while others simply resort to being (even without a niche) to gain more followers. All you have to be is relatable and pleasant to watch. Local artists who ventured into vlogging, meanwhile feature their lives outside show business.
According to studies, Filipinos spend an awful lot of time on social media—even more so during the quarantine. And since YouTube is one of the biggest entertainment platforms in internet, what is there not to capitalize?
Sure, the path toward your first 1,000 followers can be a challenging one, but everything should be a breeze from there.
6. Website development
If you possess the knowledge in developing websites or using the programming language, then you have the resources to earn more money. That's because in the new normal, the demand for website building will remain high.
People want their businesses to be visible when you hit Google Search. They want online presence when you click on their Facebook posts. Others just want to manage personal blog to earn while writing. You can help a lot of startup companies flourish with website development.
7. Online teaching
Online teaching used to be a trend for foreign students who want to learn the English Language remotely. Now, the risk posed by the coronavirus has restricted everyone from going to physical schools and reduced their opportunities to learn.
Through online teaching, you can help these huge numbers of students in filling in the gap of class suspensions. You can teach them a variety of subjects via video conference or webinars.
If you also want to engage with professionals and have the credentials, you can organize a digital seminar where you can discuss work-related topics. That's when it becomes one of the most profitable and serviceable business ideas, especially for an English-speaking country like the Philippines.
8. Business consultancy, or making others' business ideas come to life
The business landscape is dynamic, and at present, companies are now operating digitally and remotely.
However, there is a consistent need for guidance from the transition to digitization and other strategies involved with the novel system. You can also provide assistance with the understanding of the new market and how to use the most effective marketing campaigns. The processes may include Human Resources, legal, finances, and fitness, among others.
9. Referral program
Many companies have used referral programs—usually for free. This business model lets you earn commission for every product sold or deal closed through your negotiation skills. Among the business ideas cited here, this can be a truly profitable source of income for those individuals with strong communication skills and wide network.
10. Logistics
The delivery of goods and food orders are already rising before the pandemic hit the country. However, during the lockdown, its usefulness is magnified for families who are required to stay at home. There is a high demand to access goods amid travel restriction and these couriers are crowned as the solution.
Even after the lockdown, logistics will stay as a great venture in the Philippine setting. Until a vaccine or antibody is discovered, social distancing and closure of malls are advisable. Heavy traffic jams and fast-paced lifestyle make delivery services convenient even on regular days.
Which business concept among the list appeals to you? Do you think you are ready to venture on this and earn money?