The New Normal After COVID-19: What Life In The Philippines Will Be Like
8 min read
Just like that Bob Dylan song, "The times, they are a-changin'." Are you ready for the new normal after COVID-19?
Experts say we are bound to make drastic changes in our lives even long after the coronavirus is gone. Early on, different sectors of society have been envisioning radical changes in the way we live.
Although the term "new normal" isn't new—it was used in the aftermath of the 2008 global financial crisis—the pandemic has likely set us to a point of no return.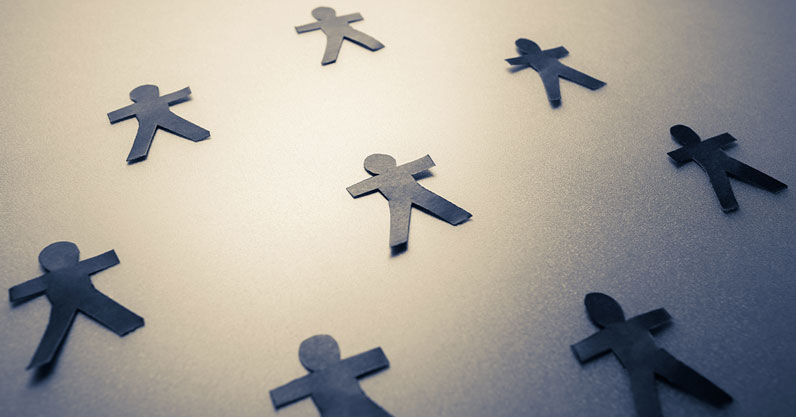 Worldwide, cases are still rising at an alarming rate. With no vaccine or cure in sight, the Philippines might have to stay under general community quarantine (GCQ) for a long time after the ECQ.
Now that we're on the foothold of a brave new world, what are the changes that we should expect and accept as the new normal after this pandemic? Here's our hot take.
1. Cheap air travel will be hard to come by
Seat sales and "piso fare" paved the way for rapid air passenger traffic growth in the past years. But according to the International Air Transport Association (IATA), passenger demand in the country fell by 36 percent since the outbreak.
With social distancing measures and banks tightening their credit to airlines, this could mean the end of affordable commercial flights as we know it. It will take some time for companies to jump-start their operations again after the GCQ.
Under the new normal post COVID-19, we may end up paying more for air travel. But it's a price worth paying.
2. Public transportation will change drastically
Just recently, Transport Secretary Arthur Tugade mentioned the possibility of allowing bus and train companies to resume operations. However, there's a catch: Buses and trains should only operate at 30 percent capacity under the quarantine.
Strict guidelines such as "no mask, no entry" policies, mandatory thermal scanning, and sanitation stations will also be in place. The Department of Transportation (DOTr) has yet to make a final decision on tricycles, jeeps, and otehr modes of transportation.
(Read: Coronavirus Vaccine Update: These Are The Ones Currently In Development)
What about alternative modes of transportation? During the ECQ, workers in essential industries turned to walking and cycling to get to work. But the DOTr has yet to include alternative mobility in its plan to facilitate the surge in demand for biking.
Anton Siy, Pasig City transport head, said the demand for cycling will continue long after the ECQ has been lifted. He says the government needs to finally include bikes, electric kick scooters, and the like in its plans.
"Walking and cycling are not just alternatives. The COVID-19 crisis has made it clear that they are essential modes of transport," said Sy. "We should support walking and cycling with investments in streets that are safe to walk and bike on."
3. Private car demand will rise post-COVID-19
Lockdown measures have severely hit the automotive industry, with people finding zero reasons to buy a car during a travel ban period. On the other hand, people with outstanding car loans might have a hard time settling their dues at the moment.
Although things are looking grim for the car industry at the moment, there might be a sudden surge in demand after the quarantine has been removed or loosened. And both consumers and dealers will have a hand in it.
For consumers, the idea of buying their own vehicles after COVID-19 is a tempting one, with physical distancing as main consideration.
Car buying website AutoDeal predicts that dealers will become more aggressive with their sales after the quarantine to recoup the losses due to lockdown. Couple that with the "panic-buying" tendencies of the public—which can be similar to what was observed prior to the implementation of the car excise tax in 2018—and you have a mad rush of prospective car owners wanting to separate themselves from the crowd.
"Whatever the situation may be, one thing is for certain: Dealers are not going to want to sit around with aging inventory, so expect there to be a good array of deals in the pipeline," AutoDeal co-founder Christopher Franks wrote.
If you've been in the market for a new car before the pandemic, make sure that you're ready to seal the deal once the lockdown has been removed.
4. Digital will be the new normal afte COVID-19
Businesses, governments, schools, and other organizations turned to online connectivity to continue their services even without the need for physical meetings. But that's not all: the Philippines is still 99 percent dependent on cash transactions and is one of the slowest adopters when it comes to mobile wallets. That is according to the Bangko Sentral ng Pilipinas's (BSP) report on digital transactions.
Despite the influx of mobile wallets, not everyone still has full confidence using e-payments. But the pandemic has opened the public's eye to the convenience of paying their bills and completing transactions using their smartphones.
Emerging markets think-tank Oxford Business Group said that COVID-19 highlighted the desperate need for the Philippines to become more acquainted with e-payment systems. Businesses, after all, are also quick to encourage this to stay afloat during precarious times.
"In days preceding this, many firms were actively promoting online payment to enable customers to avoid a late payment penalty, and suggesting they continue to do so going forwards," the group said.
"As customers become more familiar with e-payment services, the prospect of their continuing use in a post-Covid-19 setting is strong—particularly with ongoing improvements in the accessibility, affordability and quality of internet services, as well as measures to enhance consumer protection, data privacy and security under the National Cybersecurity Plan 2022."
5. Remote work will become the new standard
Community quarantine became the most compelling factor for companies to finally embrace telecommuting, aka remote work or work from home. Despite limited time for some companies to set up their jobs, employers all around the country are more than happy to ditch their corporate attire for mismatched pajamas.
In 2018, President Rodrigo Duterte signed Republic Act No. 11165, or the "Telecommuting Act," into law, providing a framework for all stakeholders to include remote work as part of their operations. This is a way for people to decongest traffic and our public transport system.
Remote work has become the standard in enforcing social distancing guidelines for workers. Still, the average Juan faces a number of challenges to thrive in this setup.
First, the country is far below the 7.2 Mbps average internet speed, placing the country on the 100th spot out of 149 nations urveyed. Affordability of fast internet plans is also an issue for your average worker.
The new normal will demand both Filipino workers and employers to integrate telecommuting as part of their everyday business routine. With public transportation still predictably limited even after the quarantine, it will be counterproductive to force people, especially those who are not financially capable of buying a car, to go to the office.
The Department of Labor and Employment (DOLE) has long publishedimplementing rules and regulations of the Telecommuting Act have long been published by . This will make the transition for those who haven't transitioned yet to jump the bandwagon.
(Read: Best Investments To Make In A Time Of Crisis)
6. Financial preparedness will become a necessity
The results of eCompareMo's COVID-19 Financial Preparedness Survey revealed that more than 75 percent of Filipinos don't have emergency funds particularly for a pandemic like this.
Financial education in the Philippines has a long way to go, especially with the Bangko Sentral ng Pilipinas (BSP) solely leading the fight in financial education and consumer protection. Part of being savvy with our money-saving skills is having a fallback for whatever reason that will put a dent to our income generation.
The pandemic may have underscored the necessity of savings in every Filipino household, but it's just one of the potential scenarios that can threaten our livelihood. Natural disasters, inflation, unemployment, sickness—these are all unfortunate events that will greatly affect our ability to make money. Having an emergency fund will somehow cushion the blow until we can get back on our feet.
Of course, there are social measures to augment our monetary needs right now—among them loans, emergency funding from the government, social amelioration, and the like. But we cannot rely on that every single time our livelihood is put on hold. Besides, there are far more deserving people who need these government assistance programs more.
Once the enhanced community quarantine has been lifted and our revenue stream is back to normal, consider building an emergency fund.
7. The most adaptable entities will thrive in the new normal after COVID-19
"In the struggle for survival, the fittest win out at the expense of their rivals because they succeed in adapting themselves best to their environment," says a quote often misattributed to Darwin.
Tavel and tourism, restaurants, event businesses, and other sectors have been badly hit by social distancing measures.
But just like remote work, people who know how to swim with the tide will figure out a way to make their business work despite the limitations forced upon by COVID-19 on us. Those who will find a way to reach their customers will thrive while those who don't will have a hard time bouncing back under the new normal.
One of the best examples of adaptive business practices is Mendokoro, a noodle bar in Makati with a strict no-takeout policy. Under the ECQ, they were forced to break their own rules and created frozen versions of their best-sellers for delivery.
Other businesses are also following suit. For instance, Ministop is now offering prepackaged relief packs for donation drives. Fast-food chain brands like Jollibee and McDonald's have resorted to selling frozen versions of their menu items to compensate for the diminished foot traffic.
Even when the pandemic is over, people and businesses will never forget that agility is one of the keys to survive in this highly volatile world. Adaptability will become a core tenet of all people so whatever happens under the new normal after COVID-19, we can all say we're ready.