8 Great Business Ideas For The Summer
4 min read
Let's face it. There are only two ways to deal with this summer heat: Stay inside with the aircon on, or go on a trip to the mountains or beach.
For those who want to stay in, either due to budget constraints or on those long lull weekends, you can earn some extra money with these unique summer business ideas.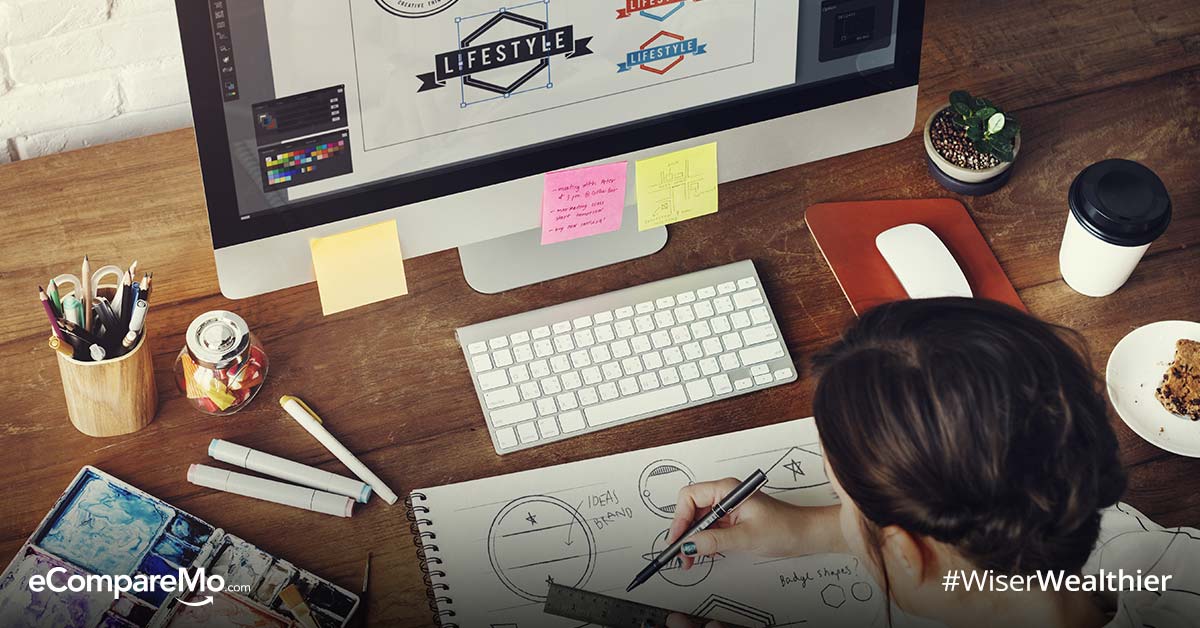 Squeeze in some time making crafts or honing your skills, and maybe someday you'll also get to share your successful business story.
1. Eco-friendly businesses
Think lip balms, organic soaps, scented candles, DIY bath bombs, and recycled products you can make on your own. Maybe you can even get your friends to help you too.
If you've made a truly unique product, you can easily market it to trade fairs and social media.
Some popular Filipino organic brands that started "small" are:
Skin Genie, best known for their Apple Cider Vinegar Soap,
Jarful of Goodness, best known for their Decadent Coffee and Dead Sea Salt Scrub
Pili, best known for their Pili Tinted Lip Balm, using 100% Pili and Elemi oils
2. T-shirt printing, tie-dying, sewing business
You can start businesses in T-shirt printing, tie-dying, and sewing. There's really no limit to what you can do for something that you love doing.
Successful, real-life business ideas to try:
Making small rags and selling them wholesale in wet markets or other resellers.
Sell nice and quirky pillowcases you've sewn, or if you've got plenty of time and are really into it, throw in curtains or dresses.
Make beach blankets or roundies out of printed fabrics. There's a lot of unique designs on Amazon, Etsy , and Shopee if you need some inspiration.
Recycled katsa (flour sack cloth) you can turn into beach bags or eco-bags. Add in some color or unique prints too, according to your style and creativity.
3. Carpooling/ride-sharing via apps like Wunder
So Uber's out. Big deal. Now that complaints about Grab are at their peak, be the change you wish to see by signing up as a Wunder carpool driver.
As a carpool driver, you don't just cut fuel costs on your way to and from work, you also bring convenience to a lot of people who can honestly do better by riding with honest and friendly drivers like you.
Also, carpooling is one way of reducing cars on the road. You're not just saving money, you're also helping alleviate the traffic situation and reduce carbon emissions.
4. Rental business
The sweetest way to earn money is through passive income. You know, the one where you literally earn an honest living even when you're asleep?
So laze about in your comfortably cool home, or plan that summer getaway, while these rental business ideas make some extra money for you:
Musical instruments
Drone
Speakers
Lighting equipment
Videoke machine (just had to throw that one out. We all know there's a lot of videoke-centered happenings in the summer.)
5. Bitcoin and stock trading
Now to the more adult-sounding part of earning extra money. Try transitioning to being a stock or bitcoin trader this summer.
There is the app Coins.ph to get you started with Bitcoins, and of course, we have a comprehensive guide to Stock Trading for beginners.
The caveat: This is not for the faint of heart. You should be ready to lose some money. You should also be ready to learn as much as you can in this field before you even start investing a certain amount.
If you're not visualizing yourself going all in on everything that's involved in this business – gaining more knowledge, taking risks…then the alternative is to invest your money in mutual funds or life insurance instead.
6. Resort or real estate commissions
What better way to make use of your time than by earning money using your sales and people skills? If you know you're good in this arena and have a wide network, there are some resorts willing to pay money for every referral.
There's also the referral commission for every sale of a condo, or a house and lot. Make sure you're affiliated with legitimate real estate brokers or resort contacts.
7. Healthy food business
There's a growing demand for healthy food alternatives because there's really nothing more important than prioritizing good overall health.
You can start a healthy packed lunch or smoothie business and inspire other people to live their best and healthy lives. You can even go so far as giving your followers regular tips for a low-fat or low-cholesterol diet, all while inviting them to try your good food.
8. Graphic design, tarpaulin printing, stickers, etc.
Graphics designers will never run out of business, whether your market is local or abroad. So why not do both? You can sell your work online through the likes of Upwork.com or referrals to foreign clients. You can also start a design and printing business straight out of your home.
Promote your unique and creative designs on social media and on your personal website/online portfolio to attract a steady flow of clients.