5 Great Business Ideas For Stay-At-Home Moms
4 min read
As the business world continues to prosper, several creative and profitable business ideas are enabling people to earn money well, especially stay-at-home moms.
Apart from taking care of their kids, stay-at-home moms can generate income from the different ideas for business available today without having to break the bank.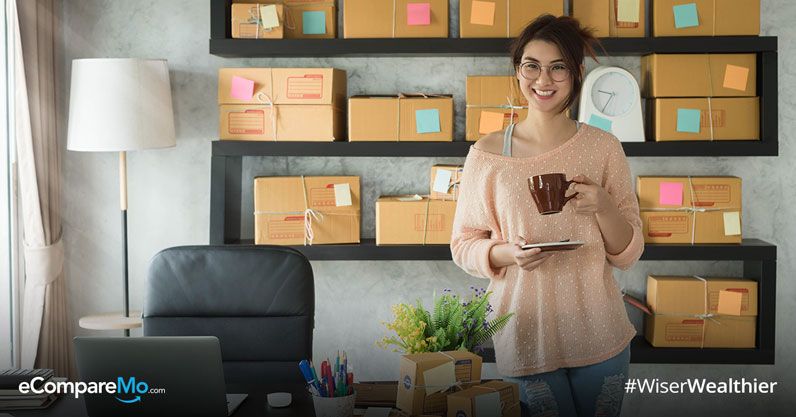 To help moms out there, we have scored some of the profitable business ideas for stay-at-home moms.
1. Online blogging
With the advent of technology, it is now possible to earn money while having enough quality time with the family. One of the most successful home business ideas today is online blogging. If you have a talent in writing, why not start your own blog site?
Nowadays, blogging has been one of the efficient ways to earn money in your own time and in the comfort of your house. You can build your own blog site using a free website, such as WordPress, and start writing topics you are passionate about.
Bloggers earn money through the ads placed on their site. If you do not want to manage your own blog site, you can choose to sign up on the freelance websites, such as Elance and Upwork. These sites offer a wide variety of projects with right compensation, especially if you are a competitive candidate.
On the other hand, if you have an eye for detail, you can opt for an editing stint, you may also try freelance copyediting through the websites mentioned above. Make sure you create an outstanding and compelling profile to catch the attention of potential clients.
Things you need: Stable internet connection, reliable computer, impeccable writing skills
2. Organic garden
Do you have a green thumb? Might as well start rolling up your sleeves and engage in organic gardening. Since more people are now health-conscious, putting up an organic garden is considered among the best businesses to start.
To start your own organic garden business, all you need is a good quality of soil, compost (which you can produce from your kitchen scraps), seedlings, and enough space in your yard.
You can opt for a vertical one if you do not have a large space in your lawn. Grow your own organic garden by proper watering and consistent effort since gardening requires physical and meticulous attention. Afterward, you can sell the organic food that you reap.
Things you need: Small-medium size space at yard, seedlings, compost, containers, gardening tools
3. Laundry business
The laundry business has always been thriving in the country. You can spot a laundry shop in almost every corner of your town, and rightly so, because it has been proven to be one of the most profitable ideas for business in the Philippines.
If you decide to have a laundry shop, you may opt for a "self-service" type.
Unlike the typical laundry shop, a self-service laundry does not require many staff since you can run it all by yourself. Hence, allowing yourself to save on overhead expenses.
Things you need: Washing machines, high-quality soap products, laundry essentials like baskets, hangers, and laundry nets, business permit
4. Handicrafts
Unleash your creativity and earn money at the same time by producing homemade crafts. You can create household ornaments, accessories, school supplies, and paper crafts, among others.
Furthermore, you can maximize social sites, such as Facebook and Instagram, to post your products online and gain more customers.
Things you need: Craft tools, creativity
5. Homemade beauty products
Do you love to create your own beauty products? Then why not turn your passion for all things kikay into a profitable business?
Look up DIY ideas on the internet that suggest how to create beauty products: soaps, lotions, and moisturizers. You can also choose to create your own recipe. Furthermore, you can use kitchen products, such as honey, olive oil, and coconut to make it more natural and healthy.
Just like in handicrafts, you can also use Facebook and Instagram to upload the photos of your products and increase your brand awareness.
Things you need: Household products, such as baking soda, olive oil (depends on the type of beauty product you will make), containers, creative brand name
Truly, there are several business opportunities out of your home. It is just up to you how you choose your path to earn money while enjoying quality time with your family.
The ones mentioned above may not exactly be new business ideas, but these tried-and-tested concepts will help you maintain a healthy cashflow.
Deciding to stay at your home with your kids is one of the most significant decisions you will ever make as a parent. However, managing your home-based business while taking care of the kids at the same time is definitely a daunting task. In this regard, we provided a short list of some of the helpful tips on how to efficiently manage your business and time for your kids.
Establish a routine
Make sure to include enough time for your kids in your routine
Include your kids in your business
Set business rules and share it with your kids