Know Your Rights On The Road: What Traffic Enforcers Can And Cannot Do
4 min read
Traffic violators need to answer for their infractions, but that doesn't mean you should surrender blindly the moment you get caught by authorities.
While the Metropolitan Manila Development Authority (MMDA) re-implemented their No-Contact Traffic Apprehension Policy in 2016, it still helps to know your rights on the road. This, in case you encounter a wayward traffic enforcer or towing personnel going beyond the law. Arm yourself with enough knowledge on drivers' rights and responsibilities and drive with more confidence.
1. Who can't confiscate your license?
Traffic enforcers who flag you down for a violation for may ask you to show your driver's license. While you may be inclined to do so, you are not mandated by law to surrender it to them.
According to an article by motoring journalist James Deakin, only the Land Transportation Office (LTO) and its deputized officers can confiscate licenses, which doesn't include "the MMDA and airport police, much less our village security guards or homeowners associations that demand you to surrender your license upon entry."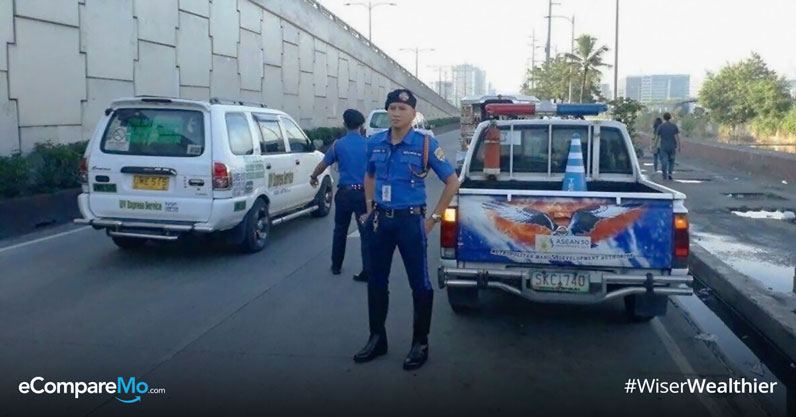 2. Who can confiscate your license?
Some local government units in the Philippines who have their own traffic police units have the power to confiscate your license. According to Republic Act 7160, or more known as the Local Government Code of 1991, smaller governments can implement their own traffic management program.
If a city like Makati has its own set of traffic ordinances, they also have the right to demand for your license based on "an inherent authority of government to impose restrictions on private rights for the sake of public welfare, order and security."
3. When can the MMDA confiscate your license?
In an article on the Philippine Star, Atty. Karen Jimeno says that amid the presence of CCTVs in key areas in Metro Manila, MMDA enforcers will still perform their regular functions under the No-Contact Traffic Apprehension Policy.
"That means MMDA Traffic Enforcers may still apprehend motorists who are caught violating traffic rules or regulations," she says. "MMDA Traffic Enforcers may also confiscate a motorist's driver's license in situations which allow such confiscation."
A traffic enforcer can ask for your license if you're involved in a car accident, have accumulated three (3) or more unsettled violations, or have committed the following violations:
• Allowing another person to use driver's license
• Broken sealing wire
• Broken taximeter seal
• Colorum operation (cargo/passenger vehicle)
• Driving against traffic
• Fake driver's license
• Fake/altered taximeter seal
• Fake/altered sealing wire
• Fast/defective/non-operational/tampered taxi meter
• Flagged up meter
• Illegal or unauthorized counter-flow
• Illegal transfer of plates/tags/stickers
• Joined/reconnected sealing wire
• No driver's ID
• Ignoring Organized Bus Route (OBR) interval timers (for 2nd offense)
• Skipping or bypassing designated OBR terminals or loading bays (for 2nd offense)
• Operating on contractual basis
• Out of line operation
• Overcharging (with or without conductor) (for the 2nd offense)
• Overspeeding
• Refusal to convey passengers to destination/trip-cutting (Taxis and Public Utility Vehicles)
• Refusal to render service to public (Taxis and Public Utility Vehicles)
• Tampered sealing wire
• Tampered taximeter seal
• Tampering of OR/CR/CPC & other documents (spurious documents)
• Undue preference/unjust discrimination
• Using motor vehicle in commission of crime
4. What should you do at traffic checkpoints?
The police and military set up multiple checkpoints in the country to keep entrap criminal elements and keep them off the streets. While undergoing through checkpoints is mandatory, motorists have certain rights they can exercise. According to the Philippine National Police, the 10-point advisory drivers should exercise at checkpoints are the following:
• A checkpoint must be well-lit, properly identified, and manned by uniformed personnel. Upon approach, you should slow down, dim headlights, and turn on cabin lights.
• Never step out of the vehicle.
• Lock all doors. Only visual search is allowed.
• Do not submit to a physical or body search.
• You are not obliged to open the glove compartment, trunk or bags.
• Ordinary/routine questions may be asked. Be courteous but firm with answers.
• Assert your rights, have presence of mind and do not panic.
• Keep your driver's license and car registration handy and within reach.
• Be ready to use your cellphone at any time. Speed-dial emergency number.
• Report violations immediately. Your actions may save others.
5. Can you really ask for a traffic enforcer's mission order?
Given by the MMDA Central Admin to all traffic enforcers on duty, the mission order contains an officer's area of responsibility, time of duty. and official function, and the capability to whether or not issue tickets to traffic violators.
If you are flagged by a traffic enforcer, you may politely ask for their mission order to verify that the apprehension is valid.
Have something to add to this story? Share them in the comments.