8 Affordable Coffee Shops In Manila That Have The Best Ambience, Too
2 min read
Getting your caffeine fix is literally just about finding which coffee shop is close by. Whether you want to study, read, work, or simply make chika with friends, chances are a good neighborhood café is there to cater to your needs.
But which coffee shops in Manila offer great ambience that won't burn a hole in your pocket?
We asked coffee connoisseurs to name their secret, go-to budget cafés. Here we round up eight of them.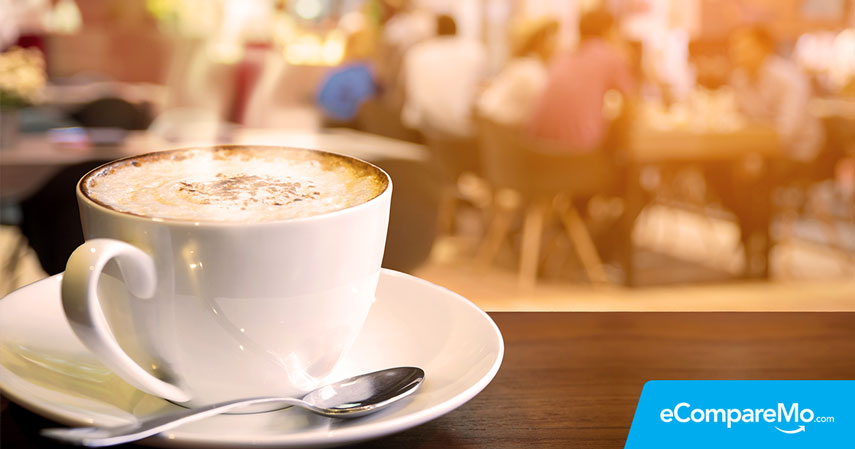 1. Mystic Brew Café
511 Capitoline Hill St., BF Resort Village, Las Pinas
Bianca, Las Piñas:
"Familiar faces in a café always make me very comfortable. The comfort food they serve and the awesome drinks, plus the artistry showcased on their walls, are always a welcome treat. Each visit is like coming home, away from the busy streets of Manila and back to where I like to chill and relax."
2. Cat Café Manila
2/F, 189 Maginhawa St., Teacher's Village, Diliman, Quezon City
Get cozy with cats in the CARA*-approved Cat Café. Their resident cats are up for adoption, following the café's advocacy for responsible pet ownership. Entrance to the café costs P200.
Read: Here's A List Of The Most Happening Christmas Bazaars This 2016
3. Café UK
1233 Barlin St, Sampaloc, Metro Manila 1015
Diane, España:
"The café is great for people who are studying, as it is close to UST. It's open 24/7, so you can visit the place any time to eat, study, or just hang out. I personally love their handcrafted cakes—super affordable."
4. Barkin Blends
91 Rosa Alvero St., Loyola Heights, Quezon City
Serving affordable coffee with dogs to keep you company, Barkin' Blends is one of the few places in Manila that cater not only to coffee lovers but dog lovers as well. For P190, you get to hang out with their friendly dogs for two hours max, inclusive of one free drink.
5. Bo's Coffee
With branches around Metro Manila
Ayesha, Makati
"Bo's gives the native coffee kick that more popular designer coffee shops can't provide. Their cakes are also moist and delicious. The location is perfect, too—if you just want to chill while passing the time to avoid traffic, Bo's Glorietta 5 is the best place to go!"
6. Pups and Cups
363 El Grande Ave, Parañaque City
If you live in the south, Pups and Cups' resident dogs provide a fun and cozy haven for hanging out with friends over their bestselling Iced Capuccino. Enjoy one and a half hour of playing with dogs and get a free drink for P190.
Read: Masskara Festival Food Guide: The Best Restaurants And Cafés in Bacolod City
7. Kuppa
4th Ave, Bonifacio Global City, Taguig, Metro Manila
Claire, Makati:
"Coming from Bacolod, I was used to getting affordable yet good coffee. One of the first things I checked out when I got here in Manila was Kuppa in BGC, as it's also one of my favorite coffee shops back home. I love all their food especially the pizzas and pasta."
8. Cafféra Photo + Café
Unit 204, 2/F, Dona Zenona Suites, 54 Maginhawa Corner Mahusay Street, UP Village, Diliman, Quezon City
Caffera is a combination of the words "café" and "camera," and you'll have guessed that's the main theme of the place. Some favorites are their Matcha Green Tea Frapperture, Panini, and Sutro Caramel Macchiato.
Got more affordable coffee shops in mind? Share your recommendations in the comments.