Is Scrapping Window Hours On Edsa And C5 All Throughout The Holidays A Good Idea?
2 min read
A recent survey revealed that Manila has the longest minutes spent on commuting from home to the workplace, with an average time of 45.5 minutes.
The Japan International Cooperation Agency (JICA) has also estimated the country's traffic gridlock could cost the economy P6 billion per day by the year 2030 if problem is not addressed.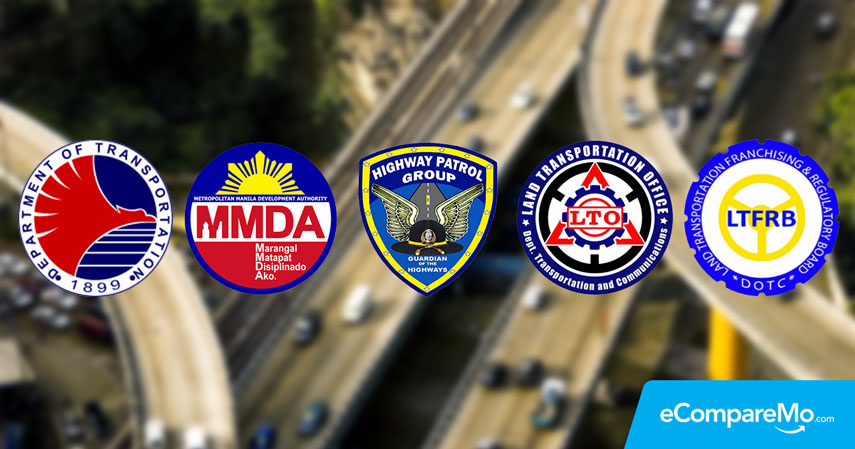 This is why the Department of Transportation (DOTr), as part of the government's plan to ease traffic in Metro Manila, is lifting the window hours for private vehicles under the Unified Vehicular Volume Reduction Program (UVVRP).
In a joint decision of the Inter-Agency Council on Traffic (i-ACT) and Metro Manila Council (MMC), the window hours for the number coding scheme will be removed on Edsa, C5, Roxas Boulevard, Alabang-Zapote Road, and in the cities of Mandaluyong, Makati, and Las Piñas, starting October 17, 2016 to January 31, 2017. A dry run will be held on October 12 to 14, 2016.
The i-ACT is composed of the DOTr, the Land Transportation Office (LTO), Land Transportation Franchising and Regulatory Board (LTFRB), the MMDA and PNP-Highway Patrol Group (PNP-HPG), currently spearheaded by PNP-HPG acting director Sr. Supt. Antonio Gardiola Jr.
MMDA Chair Thomas Orbos stated in an interview that this is a temporary measure in lieu of the traffic brought about by the incoming Christmas season.
The MMDA forecasts a 20-percent reduction of car volume on EDSA and C5 to shorten motorists' travel time by five minutes. "We are appealing to motorists for their patience and understanding. This step will only be temporary until such time that necessary infrastructures are set in place," Orbos said in a recent interview.
Are the days of 'number coding' numbered?
Last month, it was reported that the DOTr was open to abolish the number coding. "Base po sa pag-aaral, yung mga number coding ay hindi naman talaga nakakatulong sa pagreduce ng volume [of vehicles] sa kalye", said DOTr Undersecretary for road transportation and infrastructure Anne Lontoc.
She explained that number coding encourages consumers to buy another car, thus further adding to the volume of vehicles in the metro, based from the study of Dr. Primitivo Cal of the University of the Philippines School of Urban and Regional Planning.
Read: 5 Of The Worst Traffic Jams In Recent Philippine History
The MMDA are also working hand in hand with mall operators to lessen the traffic situation by coordinating their sales at least week ahead and extend mall hours.
Some areas in Metro Manila have also put specific traffic schemes in place. In Pasig City, for instance, all vehicles with plate numbers ending at 0, 2, 4, 6, are prohibited to pass on Mondays, Wednesdays, while vehicles with plates ending in 1, 3, 5, 7 and 9 are prohibited on Tuesdays, Thursdays, Saturdays, and Sundays. This odd-even traffic was recently imposed in the westbound lane of F. Legaspi Bridge.
Netting colorum vehicles and apprehending out-of-the-line public utility jeepneys are still under the continuing efforts of LTFRB, LTO, and PNP-HPG.
Last year, Metro Manila traffic authorities have also aimed to prioritize the major "choke points" on Edsa, namely, Balintawak, Cubao, Ortigas, Shaw Boulevard, Guadalupe, and Taft Avenue.
JICA proposed solutions to alleviate motorists from the hellish traffic situation. One of these is transferring the locations of Ninoy Aquino International Airport and the Manila North Harbor. Another proposal is the construction of a mega-Manila Subway System alongside secondary mass transport lines.