5 Best Meaningful Gifts To Make Christmas Even Better
3 min read
Christmas is definitely the time of sharing. By the time you started reading this, you've probably already made a Christmas gift list filled with friends and family. You've also probably been racking your brain thinking of things to do to make this Christmas special.
Sure, Christmas is a time to give love and share happy moments with those we are close to you but, have you ever considered sharing your blessings with those who need all the love they can get this season? Why don't you spend a small portion of your gift-giving budget to help those who are in need?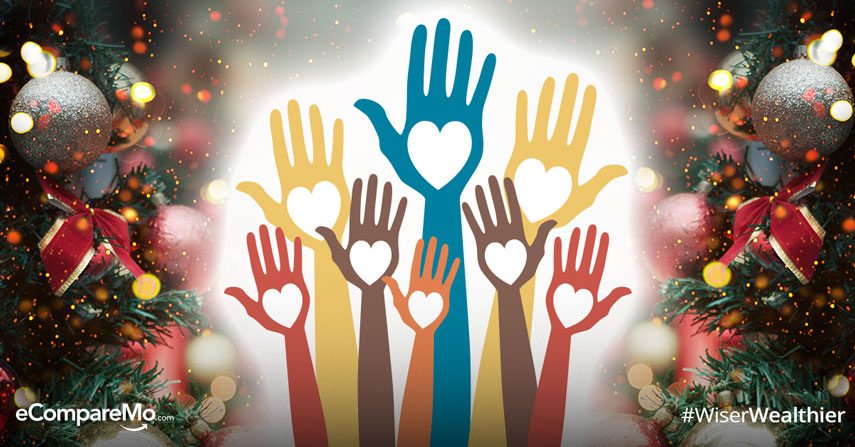 Fortunately, there are advocacy groups and foundations that shine the light of the holidays to people who have certain needs. Start a new Christmas tradition and send meaningful Christmas gifts that will bring a smile to more than just one face.
1. Make someone's Noche Buena more meaningful
Want to know how far your P500 can go? The Noche Buena Project, which began in 2009, is an initiative by the Youth for a United World to provide Christmas dinner essentials to impoverished families. Aside from Noche Buena packages, they also liven up the community by throwing Christmas parties for the kids and giving them toys as gifts for Christmas.
How to help?
Donate P500 to sponsor a family's Noche Buena through the Noche Buena Project's website.
Buy the Noche Buena Project t-shirt for only P250.
Purchase their Christmas cards for only P300 each from their Facebook page.
Give toys (whether old or new) for the kids who won't receive gifts this holiday season.
Become a volunteer to their distribution events all over the country.
(Read: For These People, Christmas Means Helping Out Those In Need)
2. Bring the "merry" in Merry Christmas to people's tables this season
World Vision has been helping the impoverished all around the world for 56 years now. The group seeks to improve the lives of those living in poverty-stricken places through thousands of helping hands, with volunteers ranging from celebrities to the most common of folk This Christmas, help them bring happiness to homes of less fortunate people by donating. The minimum donation can already feed up to two families this Christmas—with some goods along the way.
How to help?
Make a one-time donation for as low as P1,000 to their Noche Buena Gift program.
Aside from their Noche Buena Gift program, you can also sponsor their other efforts like helping the victims of Marawi siege, buying a learner's kit for a child, ending sexual exploitation of children, and so much more. Check out their official website.
3. Donate on someone's behalf for nature—and get an e-card
Before you confuse it with a wrestling league, the World Wildlife Foundation (WWF) is an international organization that aims to make the world a greener place. They work in the key environmental sectors of climate change, sustainable livelihood, and conservation of marine and land habitats. If listening to their cause can't convince you, how can you say no to the adorable little pandas? Use Christmas gift-giving season as an opportunity to give back to Mother Nature.
How to help?
Buy a Christmas e-card for only P300 and make a donation on behalf of someone you know.
Get a 10-pack Christmas greeting card for only P500 and more from their Panda Shop.
You can donate to the WWF and do more to help the environment by going to the WWF Philippines website.
4. Have more than one tree – adopt one for Christmas
Don't just decorate a Christmas tree in your home, adopt a native tree that will be planted in one of the Philippines remaining natural forest areas.  The Haribon Foundation for the Conservation of Natural Resources, Inc.'s Road to 2020 project is trying to restore the Philippine rainforests using native trees – narra, kamagong, lauan, dao, or makaasim.
How to help
Choose a physical or digital e-card. They have special occasion e-cards, including Christmas cars.
Donate P350 to the Adopt-a-Seedling program.
(Read: Pinoy Celebrities And The Causes They Support)
5. Buy holiday decorations handcrafted by local artisans
The Negrense Volunteers for Change (NVC) does more than just ensure children have access to proper nutrition and education; they also enable talented craftsmen to have a sustainable livelihood through their products. Although you can make a monetary donation, what better way to give hope this season than buying the products created by honest-to-goodness men and women?
How to help?
Shop from their wide assortment of Christmas ornaments from their online store.
Give as low as P5 to support their projects through the NVC website.