The Best Star Wars Gifts In The Philippines This Holiday Season
4 min read
Star Wars: The Last Jedi is almost here (December 15!), and we couldn't be more excited. Since the beloved space opera returned to the silver screen in 2015, the Force is once again strong and the hype is everywhere.
The newest entry to the franchise, The Last Jedi will focus on newly discovered Force-sensitive Rey as she seeks the guidance of the last Jedi Master Luke Skywalker in harnessing her newfound powers. Opening in Manila this holiday season, just before the Film Fest, this film is sure to give both normies and hardcore fans a treat.
If you suck at gift giving like most people (including us, of course), just take advantage of the hype that surrounds the upcoming Star Wars movie and let it guide you in picking the perfect holiday present for all ages. So, whether your allegiance lies with the Rebel Alliance or the Galactic Empire, we've got you covered so stop looking at Alderaan places and stick with us. Alderaan? All the wrong? Get it?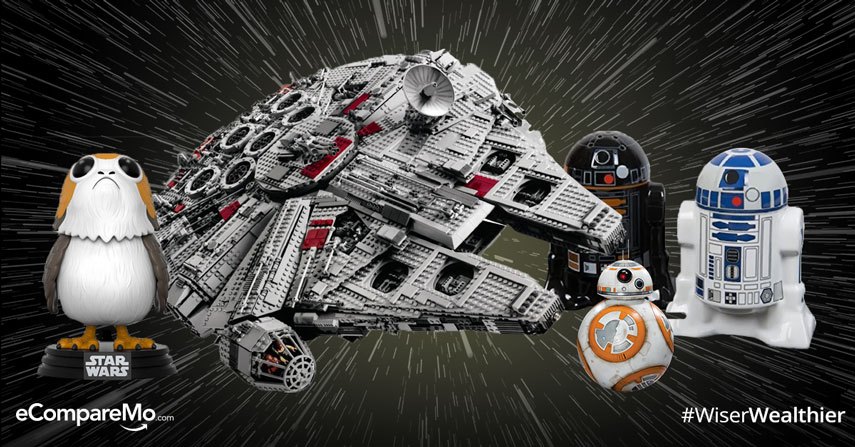 Note: The items listed below are available on Lazada, so get your credit cards ready – or apply for one today.
LEGO Star Wars Millennium Falcon set
P14,338.04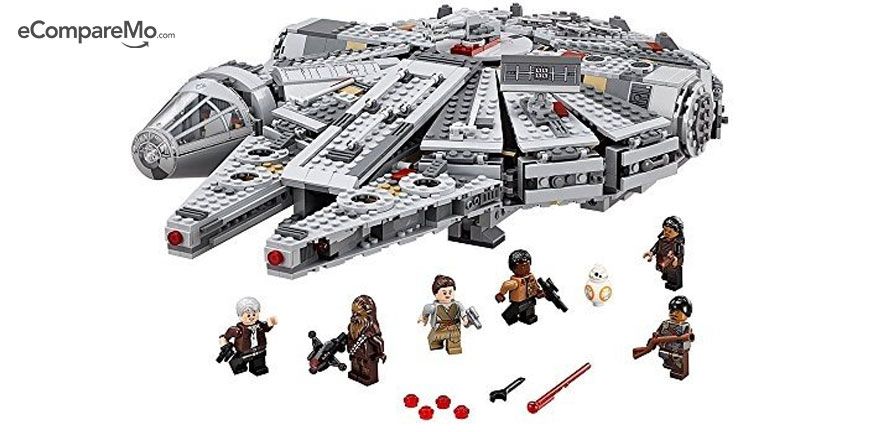 From video games to movies to television movies, Lego and Star Wars are brands that go well together, like sisig and beer. And if you have the knack for building things, this 1,329-piece Millennium Falcon set will test your skills in following directions and completing tasks. The LEGO Star Wars Millennium Falcon kit also includes six minifigures from The Force Awakens such as Han Solo, Rey, Finn, and others. Completing this Millennium Falcon will definitely take you longer than Han Solo made the Kessel Run (Twelve parsecs, not fourteen).
Funko Pop Star Wars Porg
P699.75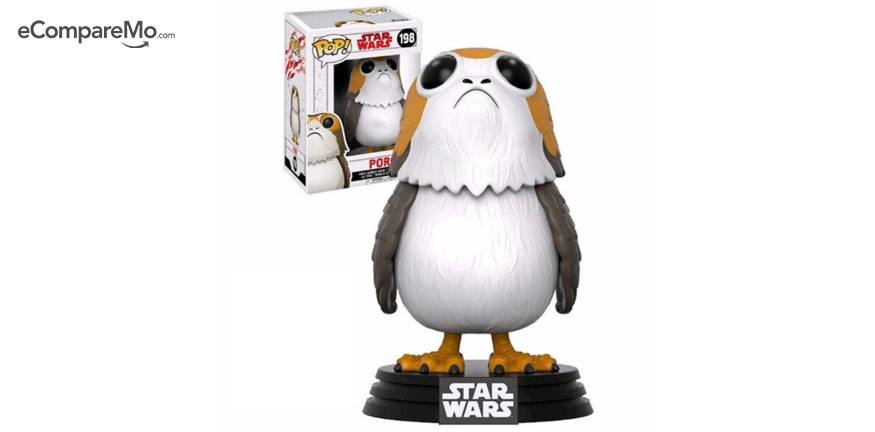 If the original trilogy had Ewoks, the obligatory cute characters in the new trilogy come in the form of porgs, those cute little "birds" that are native to the island where Luke Skywalker has been hiding out. Although the big-eyed creatures have yet to be seen in an actual movie, some fans already just can't get enough of the porg's adorableness. For those who prefer a lovable ornament as a gift, this Funko Pop porg figure is a good choice to consider.
Millennium Falcon bottle opener
P343.60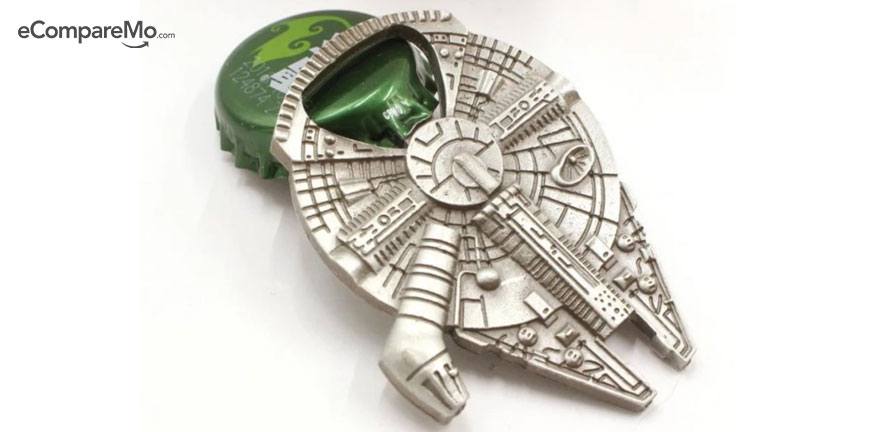 Nothing says antihero better than having a drink on one hand and a blaster in the other. Since every wisecracking jerk with a heart of gold wants to be Han Solo, let him help take you to inebriation at warp speed with the bottle opener shaped like a Millennium Falcon. Since it doubles as a keychain, you can stop using the Force to crack open a beer bottle and just use this nifty tool instead. Who needs to go to Outlander Club for a drink when you can enjoy one at home?
Lightsaber heat-changing magic cup
P565.70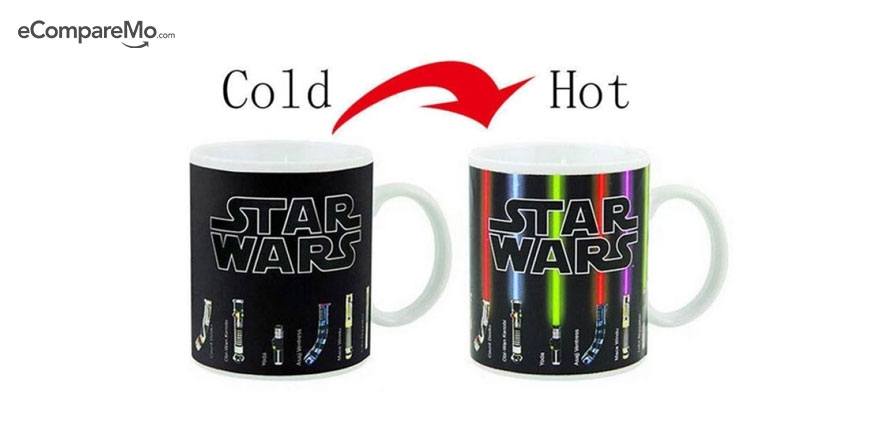 If the Force has a real-life equivalent, we can all agree that it will be coffee. After all, a bitter dose of caffeine can determine if someone's a Sith or Jedi for the day. If you want to know if a friend is still enjoying a cup of coffee, give him this heat-changing lightsaber mug that makes the sabers blades appear if hot contents are poured in it. That way, you'll easily spot if a coworker is not yet ready for any social contact.
Death Star LED night light
P786.21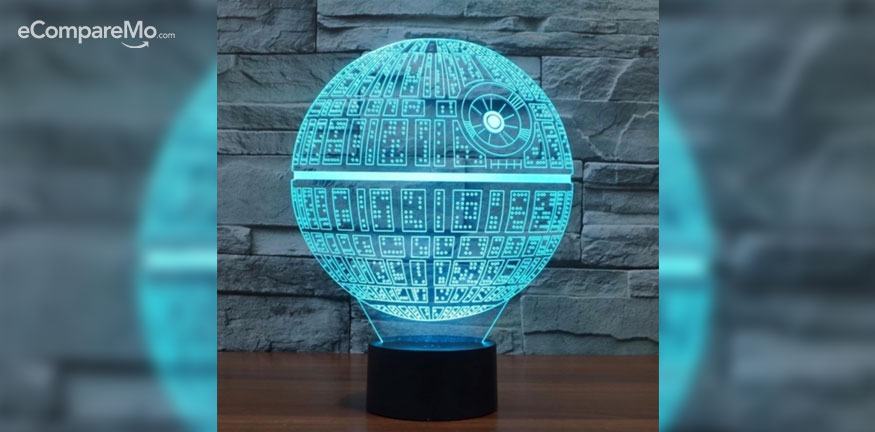 Although the Death Star and Death Star II have long been destroyed by the Rebel Alliance, you can still enjoy the view of the Empire's greatest infrastructure at night. This Death Star-shaped night light may not fire a planet-destroying superlaser, but it does have a seven-color LED bulb that, well, changes the color of the lamp. The unit comes with the Death Star acrylic plate, LED base, and USB charging dock.
(Read: Fresh Gadget Upgrades To Turbocharge Your Lifestyle Experience)
R2-D2 and R2-Q5 salt and pepper shakers
P3,121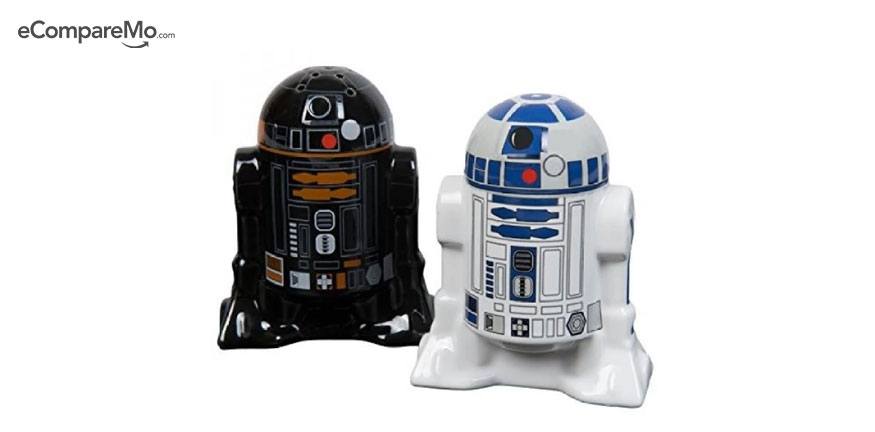 If a more flavorful dinner is what you're aiming for, then these are the definitely the droids you're looking for. Make your meals extra epic with this pair of astromech salt and pepper shakers. Perfect with the rest of your dining ware, the R2-D2 and R2-Q5 shakers are made of ceramic with a bung on their bases for easy refilling.
Remote control BB-8 droid
P7,936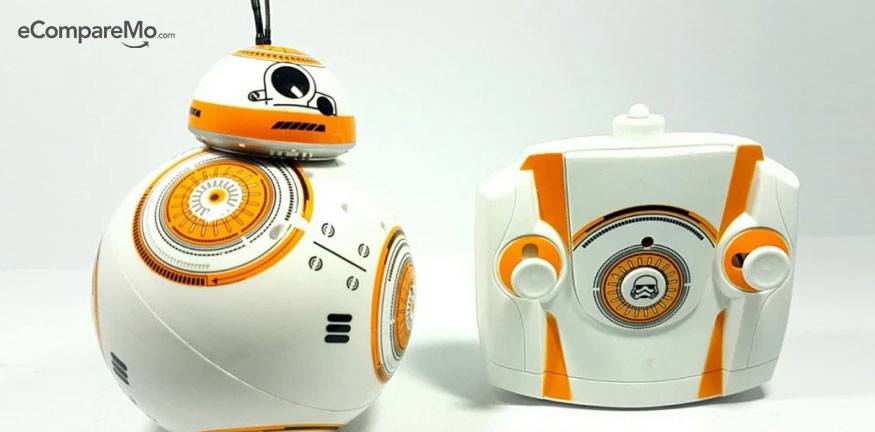 Remember BB-8 from The Force Awakens? It's the rolling astromech droid that accompanied Poe Dameron on his missions for the Resistance. Recreate the intrepid droid's journey through Jakku with your own remote operated BB-8 unit. The RC version of the spherical droid can roll in any direction and it is equipped with expressive sounds that mimics that of the unit from the movies. Unfortunately, it doesn't come with the lighter BB-8 used in the movie to signal a thumbs up.
(Read: When And Where: The Best Christmas Bazaars For 2017)
Kylo Ren Moleskin ruled notebook large
P1,580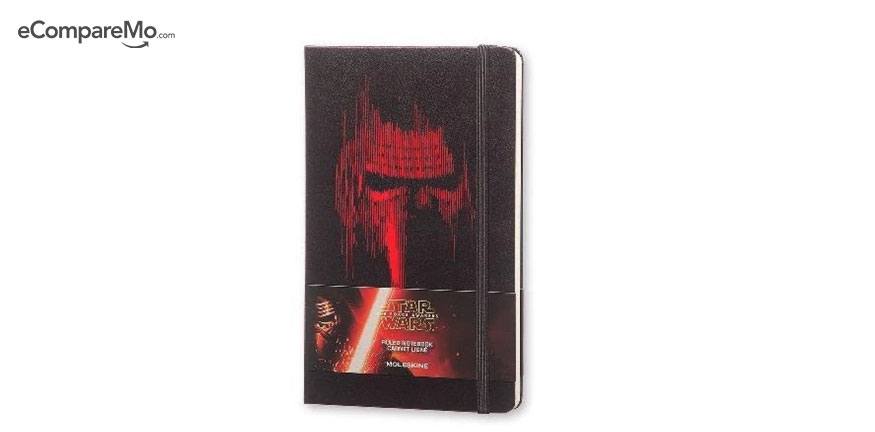 Maybe you know someone who hasn't quite moved out of the angst-ridden teenage phase and can relate to Kylo Ren, the brooding Force-sensitive son of Han Solo and Leia Organa who throws a Force-backed tantrum every now and then. If so, then this limited-edition Moleskine is perfect for them. For friends or family members who feel torn, confused, and angry most of the time—they can put these feelings into images and words in this elegant Moleskine notebook. If you don't like black or throwing Force-tantrums, you might like the limited-edition Star Wars Moleskine in white with the image of a stormtrooper.