5 Best Credit Cards For Rewards
3 min read
There is a credit card made for just about every lifestyle. As banks continue to improve their services and card features, you can easily go over each type of plastic and see which one brings the most benefits.
One such feature is the credit card rewards. It works by converting a certain amount you spend into one rewards point. Regular use of a rewards card brings in more points, which can then be redeemed or spent at partner stores or services nationwide.
Here, eCompareMo lists down five of the best credit cards for rewards. Have a look and see which one sounds like your perfect match.
1. Citi Rewards Card
Every P30 spent with your Citi Rewards Card gives you one point that can be converted to a wide selection of products and services. You can even pay with points for your purchases at Citibank's partner stores, cinemas, and books stores.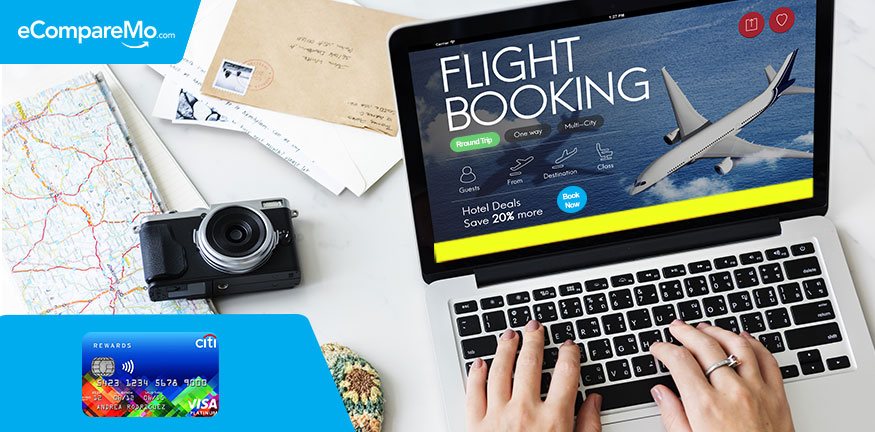 The points accumulated are non-expiring, allowing you to keep collecting as much points as you want in exchange for merchandise, airline miles, hotel accommodations, gadgets, cash credits, and to even pay for your annual membership fee.
The Citi Rewards Card also gives you three times rewards points when you shop, dine, and book Cebu Pacific tickets. While shopping, just present your card to the store personnel from their partner merchants to inquire for your available rewards points.
You may also log in to your Citibank online account to view your available points. Go to their ThankYou program page to see how much points you need to avail of a gadget, hotel accommodation, and other products and services offered.
2. Security Bank MasterCard Classic
Accumulate rewards points with Security Bank MasterCard Classic for every P20 spent. The non-expiry points will get you the latest gadgets, airline miles, restaurant and shopping deals, and can even be used to waive your bank fees.
Enjoy the perks of owning a Security Bank card with its first year waived annual membership fee. The points you've earned will show on your monthly statement of account so you can start redeeming goodies from their online Security Bank credit card rewards catalog.
3. BPI Amore Visa
BPI's Amore Visa credit card gives rebates for every P1,000 spent at BPI partner establishments at Ayala Malls.
Get 1% rebate at Ayala Malls establishments such as bookstores, drugstores, department stores, electronics and appliances, and supermarkets.
Restaurant dining will get you 4% of rebate, while you also get 3% off for accessories, clothing, and shoe shopping. Enjoy going to the cinema with your family and friends with a 5% rebate at Ayala cinema.
You can earn rebates through paying for purchases using a BPI POS Terminal, and get as much as P15,000 in rebates annually.
4. Metrobank Femme Visa
The leading credit card for women with modern lifestyles, Metrobank's Femme Visa credit card gives one of the lowest cash to rewards points conversion. It's only P20 for one rewards point, with three times the rewards when you use it to pay for salons, spas, hospital and hotel accommodations, 24-hour VIP concierge service, and even with your overseas purchases.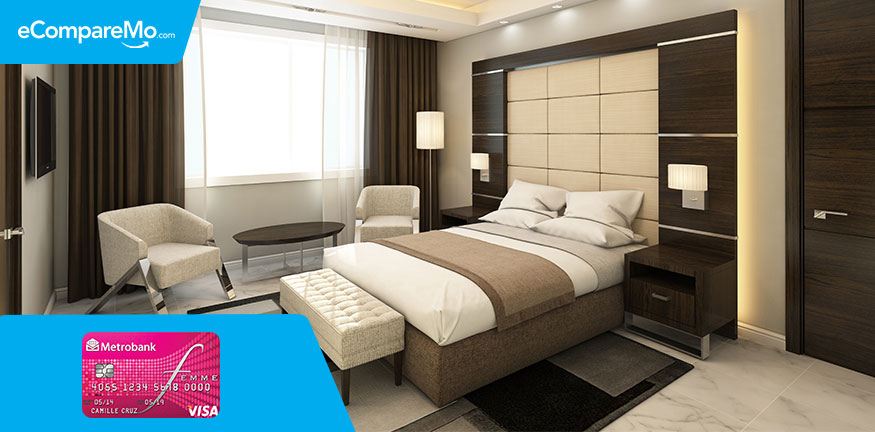 The points may also be exchanged for airline miles with Philippine Airlines, Singapore Airlines, and Cathay Pacific.
Visit the Metrobank rewards catalog page to redeem exciting prizes.
5. EastWest Visa and MasterCard
EastWest Visa and MasterCard are among the few credit cards in the Philippines that offer the 3D Secure Technology. Not only do you get rewards points for every P100 charge, they also take a big step in ensuring the utmost safety with your online purchases by making their cards 3D Secure enabled.
Aside from your CVV, you will be prompted to enter a 3D Secure code by entering a one-time password sent on your registered phone number.
This makes online shopping safer and more convenient. Keep accumulating points you can redeem for Philippine Airlines' Mabuhay Miles, cash rebates, gift certificates, as well as waived annual membership fees.