3 Most Reliable Internet Service Providers In The Philippines
2 min read
The need for a faster and reliable internet service provider (ISP) in the Philippines has been constantly expressed time and again. Netizens have called for ISPs to improve their services, and urged the government to open the market for foreign ISPs such as Telstra.
With all these, however, not much has changed in the speeds for regular internet connection packages that the country's major players provide.
For urban areas, there's very little problem in connectivity. Subscribers in other provinces, however, have to find out for themselves as to which ISP would serve them best in their area.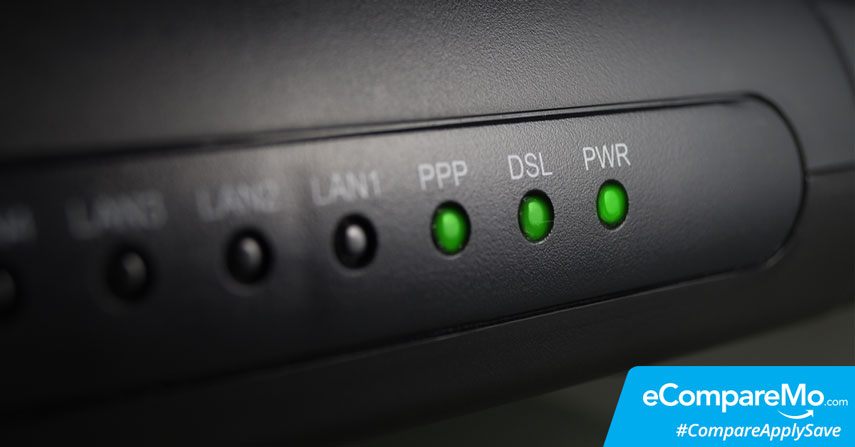 The following are the best internet providers in the Philippines, taking into account the limited connection that we currently have.
Each of these company's reliability, speed, customer service, and price vary per internet package, location, and the areas they service. Find out which ones fit your needs.
If you're on social media for most of your daily browsing, you can do with a connection speed of 1 Mbps. If you're working from home or basically need a reliable and fast internet connection for you and your entire family, you would do well to look into these ISPs' premium or Fiber plans.
1. PLDT
The biggest telecommunications company in the country offers the widest reach for internet service. They also offer one of the lowest packages with PLDT Home Ultera Fun Plan 699, with speed of 3 Mbps and a cap of 30 GB monthly. No installation fee and cash out needed to avail of this plan.
If you're looking for reliable and faster internet speed, their Fibr Plan starts from P1,899 with up to 20 Mbps speed, and the Fibr Powerplus Plan 3500 with speeds of up to 50 Mbps, which comes with Cignal Digital TV channels. Their Fibr packages are currently available only at selected locations.
2. Globe
Globe is the second biggest service provider for internet service in the country. Their plans start at P999 for up to 1 Mbps speed, and a 20GB data cap per month. Installation fees vary depending on each plan.
Their priciest Fiber broadband plan costs from P1,599 to P9,499. The latter is currently at P500 off with a speed of 1GBPS, and comes with a 6 Terabyte data cap.
Take note that some of their services may only be available to select areas in Metro Manila and the rest of the Philippines.
3. SKY
SkyBroadband is the only ISP in the country that offers both internet and HD Cable TV in all of their packages. Bundles start at One Sky Lite P699 for a 20 GB monthly data cap, comes with free Sky On Demand access and HBO Go access for an additional P99 per month. You also have the option to catch up on missed TV shows with their Video on Demand (VOD) service, included in all their internet and cable bundles.
Sky's unlimited internet premium packages cost from P1,599 8Mbps up to P3,999 with 64Mbps speed. All packages come with a free WiFi Modem, with SOD box available for Metro Manila subscribers, and HD digibox for provincial subscribers.