What is Maxicare E-ready, and why do you need it?
3 min read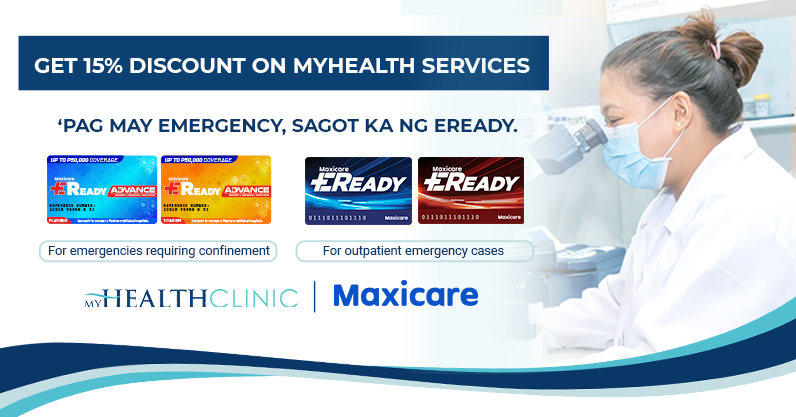 Health care in the Philippines costs a lot of money. An average hospital stay could set you back at P3,000 a night for private hospitals and P30,000 for ICU stays. Public hospitals are also an option for some, but even with waived fees, you still need to pay for medicine and other extra charges. Needless to say, emergency situations could greatly affect your finances.
This is why having an affordable health plan that can cover emergency situations, hospitalizations, and in-patient and outpatient care is ideal. At the moment, those who are enrolled via HMO through employment or as beneficiaries can already be at peace knowing that they have a safety net when worse comes to worst.
But what if we need these affordable health plans for those who can't be covered by HMOs? What options do they have aside from paying a large sum of hospital bills?
This is where prepaid health cards step in.
In this article, we'll take a look at a particular prepaid health card that is fit for most conditions and discuss why it is a worthy investment.
Introducing the Maxicare EReady Advance Platinum
There are plenty of prepaid health cards available right now with various kinds of coverages, but today we'll talk about Maxicare's best offering among EReady health cards–Maxicare EReady Advance Platinum.
What does Maxicare EReady Advance Platinum cover?
Maxicare EReady Advance Platinum prepaid health card offers free and unlimited consultations with Internal Medicine, Family Medicine, General Practitioners, and Pediatricians in all Maxicare Primary Care Clinics nationwide.
Up to P50,000 coverage on Emergency Room treatment, including those requiring confinement in a regular private room, is guaranteed. Maxicare EReady Advance Platinum also covers:
Outpatient emergency coverage
Doctor's services for emergency treatment
Emergency Room fees
Emergency (no take-home) medicines for immediate relief and treatment
Oxygen, IV fluids, whole blood and human blood products
Dressings, casts, sutures
X-ray, laboratory and diagnostic exams
Initial treatment for animal bites (within 24 hours from time of bite; with vaccines included)
For inpatients, the coverage includes:
Room and board accommodation in a regular private room
Use of Operating Room, Intensive Care Unit (ICU), Isolation Room (if prescribed by the affiliated attending physician), and Recovery Room
Professional fees
Standard nursing services
Medicines when in confinement
Whole blood products and IV fluids transmission
X-ray, laboratory, and diagnostic exams
Anesthesia, oxygen, and its administration
Maxicare EReady Advance Platinum is valid 1 year from the activation date. Therefore their effects, benefits, and features can be enjoyed all year long. This offers peace of mind since you never know when illnesses and emergencies can hit you.
Where can you use Maxicare EReady?
Maxicare EReady has partnered with major hospitals and clinics around the country. In this way, you can receive top health care wherever you are located.
And these are:
Asian Hospital and Medical Center
Cardinal Santos Medical Center
Makati Medical Center
St. Luke's Medical Center – Bonifacio Global City
St. Luke's Medical Center – Quezon City
The Medical City
How much does a Maxicare EReady prepaid health card cost?
For P3,950, you can buy Maxicare EReady Advance Platinum prepaid health card, and you can buy it online through your preferred e-commerce shops. Once you've received the health card, you can easily activate it via SMS or online.
You also have other options under Maxicare EReady health cards, such as:
Maxicare EReady Advance Titanium for P2,950
Maxicare EReady Platinum for P1,039
Maxicare EReady Titanium for P839
So, don't hold off on protecting your health and your loved ones. Prepaid health cards are a worthy investment because they are a safeguard to perhaps the best investment you'll ever have: your health. And they're available to you in the most affordable and convenient way possible.