PhilHealth Online: Your Guide To Registration, Payment, And Services
5 min read
Did you know that you can complete your PhilHealth registration online? And that there's a host of online services that you can access anytime, anywhere through the Philippine Health Insurance Corporation (PhilHealth) portal?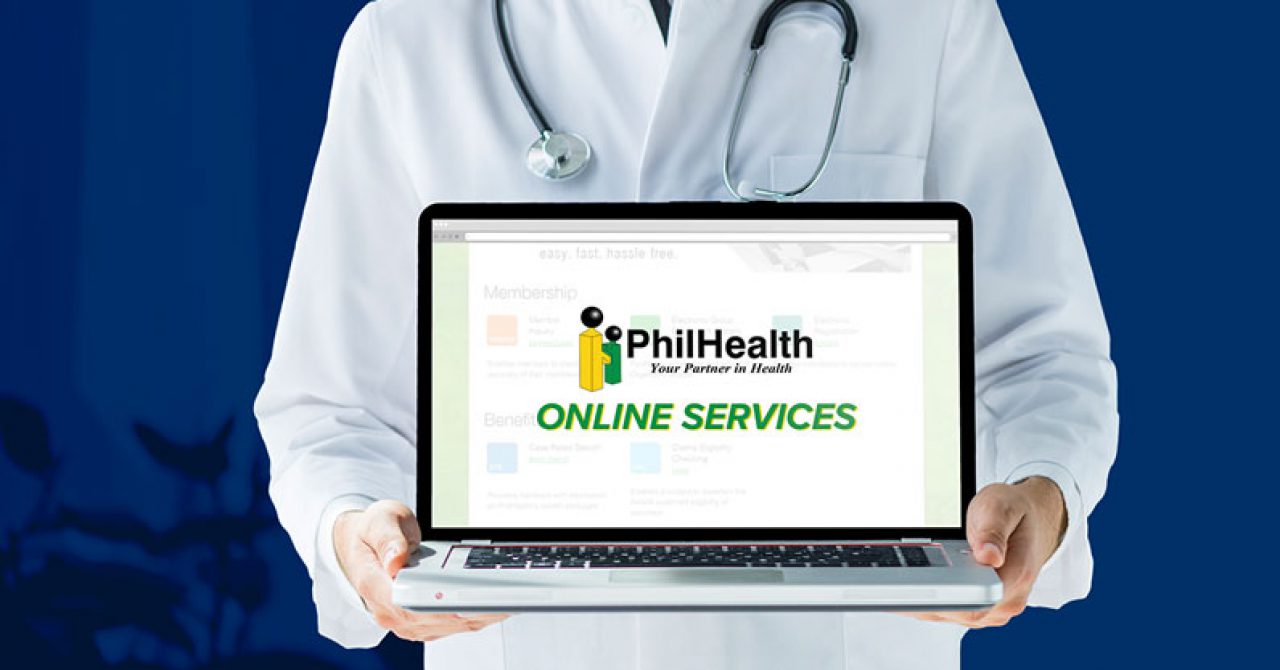 The time-saving online tool enables every individual to view their membership profile and learn more about the benefits of their contributions in PhilHealth, which can be a huge help when a health emergency strikes.
In this article, we answer your most frequently asked questions about the PhilHealth online service website.
What is the PhilHealth online portal?
The online portal is the digital platform of what is officially known as the Philippine Health Insurance Corporation (PhilHealth). It provides convenient and easy registration and access to PhilHealth services for members and employers.
Some of its services include viewing of your member's data record (MDR) and profile updates.
(Read: Find Out How Much PhilHealth Contributions Will Increase Starting 2020)
List of PhilHealth portal services
Member inquiry – This service allows you to view and check your membership profile including personal details and premium contributions.
Electronic group enrollment system – The service enables the registration and billing of a specified group.
Electronic registration – This is meant for an individual to register in the online portal.
Case rates search – This tool helps the members to look upon the details of the benefit packages offered.
Claims eligibility checking – This allows providers to easily determine and verify the members' eligibility for declaring benefits.
Electronic premium remittance system – This service lets employers remit their contributions online.
Electronic collection reporting system – This is used by PhilHealth accredited collecting agents to upload abstract collection report (RF2) daily online.
Health Care Institutions – This system provides the list of Health Care Institutions and their accreditation status.
(Read: COVID-19 Test Kit Procedures In The Philippines: Types, Cost, And Accuracy)
How do I start my PhilHealth online registration?
For those who are not yet members of PhilHealth, you first need to get a PhilHealth number online. Follow these steps:
Still in the online services page of the official website, find the membership box that says, "electronic registration" and click on "register."
The welcome page will appear and from there click on the "proceed" button.
Accomplish the online forms by filling out your personal details. Those fields with asterisks need to be answered.
Though optional, you can upload some supporting documents like government-issued IDs or legal certificates.
Fill out the 7-digit CAPTCHA and tick the box for providing correct information and click "submit."
Open your registered email for the confirmation and your PhilHealth number.
In the online portal, you can always check your number and other details in the "membership inquiry" menu tab of the official website.
(Read: Employee Benefits in the Philippines: Complete List, Guide, and FAQs)
How do I complete my PhilHealth online registration?
Here's what you have to do in order to register on the portal and use it to access your account:
Go to the PhilHealth official website.
Click on "online services" tab and go straight under member inquiry.
By clicking the link "register/login," you will be redirected to a login page.
Below the empty field boxes and login button, you can find "register" and tap on it.
The information page will be shown for you to fill out.
Choose three security questions and provide an answer for each. Remember your answers for the specific questions because you will answer them every time you log in.
Type in the five-digit captcha and press "submit registration" button.
Open your registered email and check the inbox/spam folder for a message from their office.
The message contains your PIN (which is your PhilHealth number) and a system-generated password. Take note that these will be your logins.
In the same message, click on the activation link to make your account live.
After receiving the confirmation message, try opening your online account using logins.
How can I get my PhilHealth data record online?
For you to obtain member's data record (MDR) through the portal, here are the steps you need to follow:
Visit the official website (see the URL above).
Click on online services at the menu tab to be redirected to a page of icons.
At the first icon labeled "member inquiry," click on "register/login" button.
Open your account by typing in your PIN (PhilHealth number) and password.
A random security question (from your registration) will pop up for you to answer.
The main page shows your account details such as member profile, user settings, premium contributions, and MDR.
Click on the "MDR printing" to view your account details.
Though optional, you can have a hard copy of your MDR by downloading or printing it out directly from the system.
Alternately, you can also get your MDR through email by sending a message to ofp@philhealth.gov.ph. Include your personal information such as your complete name and birthdate in the body of the message. The office will reply with an attachment of your MDR copy.
(Read: How The Universal Health Care Act Will Benefit All Filipinos)
How do I update my PhilHealth MDR online?
Spare yourself from the long queues and update your details by following these steps:
Visit the official website and go to the tab labeled "downloads."
Click on PMRF or the PhilHealth Member Registration Form to download and have it printed.
Check the box top upper right side of the page labeled "for updating."
Fill out all the field boxes and ensure the accuracy of the information.
Scan the duly accomplished form and send it as an attachment to ofp@philhealth.gov.ph.
Open your email and check the inbox or spam folder for the confirmation of your updated MDR.
(Read: Influenza Shots And Other Proven Vaccines For Adults In The Philippines)
Can I pay my PhilHealth contributions online?
Only employers can use the online portal for payments. They can use the electronic premium remittance system to pay their premium contributions and it will be posted on the employee's ledger immediately.
However, members like professionals and self-employed individuals can quickly pay their contributions through service kiosks called Bayad Center 1Pay Machine which will only take one minute.
These are only a few services of the PhilHealth intended to be streamlined through digitization. In fact, the electronic registration in the online portal is still in first phase and will go through a series of improvements in the future. We will update you on these developments as they come.
(This article was originally posted on January 30, 2020. Updates have been made on July 3, 2020.)