All The GCQ Travel Guidelines For Non-Essential Personnel You Need To Know
6 min read
More than one month after the Inter-Agency Task Force (IATF) on Emerging Infectious Diseases, some people are still confused about guidelines for non-essential travel. So here's something to guide you about general community quarantine (GCQ) travel guidelines in different areas.
When President Rodrigo Duterte announced in July that the ban for non-essential travel has been lifted, it allowed Filipinos living in areas under GCQ to experience a semblance of normalcy even under the threat of virus.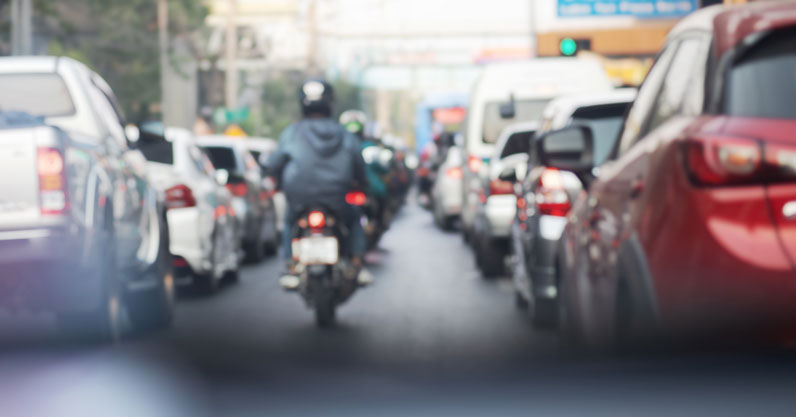 "Suspension of non-essential travel by Filipinos is now lifted. All exit travel restrictions are also lifted. Conditions for outbound travel of Filipinos, yung Pilipinong gustong lumabas sa bayan niya, ito lang ang tandaan ninyo," Duterte said in a televised speech to the public.
While COVID-19 is still well within our midst, we can now do some things we haven't done in the past few months.
Confused about where you can go these days? Here's your cheat sheet to non-essential GCQ travel guidelines and requirements. Just a quick reminder—there's still a virus out there.
What is considered non-essential travel?
On March 18, the IATF released Resolution No. 13, banning all non-essential outbound travel from COVID-affected areas. According to other memos released by the top COVID task force, essential travel entails any movement that addresses the needs of the Filipinos during the pandemic.
This covers sectors like the media, food and beverage, manufacturing, logistics, and other industries that will keep the country moving despite the lockdown.
Read: Airline Travel Advisories For Domestic And International Flights
For your average Filipino, essential travel means grocery or medicine runs as well as emergencies like trips to the hospital. Other activities like social visits, dine-ins, and other things that are unrelated to our survival are not considered essential.
What does "non-essential travel" mean? Unfortunately, there is no clear definition. However, there is a good benchmark to this: If your reason to go out isn't a matter of life and death, then highly likely it falls under non-essential travel.
As far as GCQ guidelines go, some trips that can be considered non-essential travel may include going to a second home for vacation, proceeding with an overseas trip that has been booked long ago, or visiting a friend living in another GCQ territory outside your own city or province.
When does the lifting of non-essential travel suspension apply?
The removal of non-essential travel ban has been in effect since the release of the IATF Resolution No. 52, dated July 6, 2020. It takes effect until further notice.
Are there trips that are still prohibited even with non-essential GCQ travel already allowed?
Yes. Depending on the state of your destination, there still are activities you can't do under GCQ travel guidelines. For instance, areas still placed under GCQ still are not open to tourism. Meanwhile, tourism-related business under modified GCQ can operate up to 50 percent of their usual capacity.
Despite this, local government leaders can pass ordinances that can restrict or prohibit the influx of people. For instance, Baguio City still doesn't allow tourists to visit the area even with all the quarantine guidelines in place. However, the northern tourist destination plans to reopen their doors to visitors later this year.
What places can I visit once they have been placed under modified GCQ?
If you're looking for a long drive in Luzon, there are already places you can drive to outside of Metro Manila that are under modified GCQ travel guidelines. Make sure to check first if they have no local ordinances that will prevent any non-essential activity within their territories.
Meanwhile, you can go to these places that are already deemed somewhat safe under guidelines for areas under modified GCQ:
Abra
Baguio
Ifugao
Kalinga
Ilocos Norte
La Union
Pangasinan
Cagayan
Isabela
Bataan
Bulacan
Nueva Ecija
Pampanga
Batangas
Laguna
Quezon
Albay
Camarines Norte
Camarines Sur
Naga City
Read: LTFRB UV Express, Jeepney, And Bus Routes During GCQ
What are the things I need to remember for non-essential travel by land under MGCQ?
To err on the safe side, consider following these travel guidelines for all non-essential trips:
Have a clear itinerary such as destination, duration of stay, and other details. Be ready to present some documents in case you get flagged by local authorities.
For vehicles carry more than the driver, face masks are a must.
In addition to masks, only two people can occupy a row of a vehicle, e.g., a mid-size SUV with three rows can carry only up to six passengers.
Sanitize! Keep hand sanitizers and alcohol bottles near you and constantly give your hands a spritz.
Give your contact information when asked by the places you visit for contact tracing purposes.
What are the new GCQ guidelines for air travel under lifting of non-essential travel?
Regardless of the reason, Filipinos can now fly out of the country now that non-essential travel has been permitted again. This has been permitted by the government under IATF Resolution No. 52 as well.
What are the air travel requirements under GCQ?
According to the IATF resolution, here are some conditions that need to be met before any Filipino is permitted to fly out of the country during the general community quarantine:
Round-trip tickets for all travels under tourist visa
Health insurance with enough premium to cover the cost of hospitalization overseas
Travel insurance that covers rebooking of cancelled/postponed flights and extended accommodation in case the person gets stranded
Proof allowing the entry of the person flying outbound based on the destination country's health restriction guidelines
A signed declaration acknowledging the risks of outbound travel, which will be provided by airline companies
Upon return, following the guidelines of the IATF for returning overseas Filipinos such as COVID-19 testing, mandatory quarantine, and others
Is non-essential local air travel possible under GCQ or MGCQ?
Currently, there are no guidelines yet for non-essential local air travel as all domestic flights are tasked toward ferrying locally stranded individuals back to their respective hometowns.
At the moment, all local flights are for beneficiaries of balik-probinsya program and assisting of repatriated overseas Filipinos.
Where can I get travel and health insurance for non-essential flights?
Let's face it: Non-essential travel even during relaxed quarantine measures is still risky. Even with all the precautions you take, the chance of contracting the virus runs high. To make sure you have peace of mind and adequate protection, you need travel insurance.
Fortunately, getting your travel insurance policy via eCompareMo can be done within minutes. Even when you're in a hurry, you can get your travel insurance in minutes when you get your policy from us. Choose a wide range of travel insurance products from our partners and pick the one that works best for your needs and budget.
Do I need travel or health insurance for domestic trips?
Although not mandatory, having coverage in the time of a pandemic can help you protect yourself and your finances in case of an emergency, whether COVID-related or otherwise. For local trips, it's best to have health insurance for you and your family—and you can get them via eCompareMo.
Although the quarantine restrictions have loosened by a bit, this doesn't mean that the country is already in the clear. In fact, we're still far from seeing lower transmission rate of the virus in our population.
That being said, make sure that your travels are essential during quarantine. And if you need to get out of your home for non-essential reasons, travel at your own risk and follow every precaution possible to reduce your chances of getting infected.