Where To Get Autosweep RFID Stickers Before Expressways Start Full Contactless Scheme
3 min read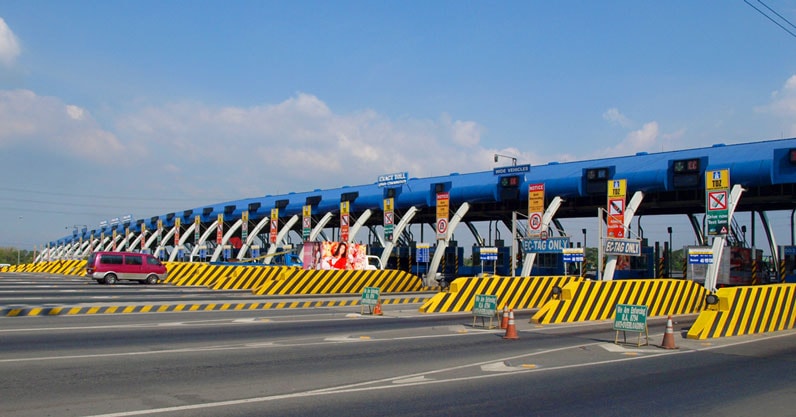 This article is updated to reflect recent developments on this subject.
Wondering where to get an Autosweep RFID sticker for your car? There were already musings of this flying in the air since July, when Department of Transportation (DOTr) chief Arthur Tugade ordered to fast-track RFID operability within three months.
And it seems like their watches weren't off this time. With the recently signed Department Order (DO) No. 2020-012, all expressways will be cashless and contactless by November 2, 2020. However, it was extended to December 1, 2020. Then beyond that, anyone caught without an Autosweep RFID might be fined. Remember to circle that date on your calendars, folks.
This is still in response to the ongoing efforts of various government agencies to ensure public health and safety in the midst of this pandemic. And even without the pandemic, a modernization of this magnitude is a long time coming.
All the tollways will be affected by this department order. Here's a rundown of each one with their corresponding RFID provider:
TPLEx (Autosweep)
SCTEx (Easytrip)
North Luzon Expressway (Easytrip)
NAIAx and Skyway (Autosweep)
Muntinlupa-Cavite Expressway (Autosweep)
CavitEx and CaLaX (Easytrip)
SLEx (Autosweep)
STAR Toll (Autosweep)
This news also comes in line with the phasing out of Easytrip tags by the end of September 2020.
Now that the cat is out of the bag, you're probably preparing to upgrade to contactless RFID payment. Read this article if you want a full guide on Easytrip RFID availability and installation. We highly recommend installing an Autosweep RFID too, for a seamless travelling experience.
Meanwhile, here's a guide on where to get Autosweep RFID sticker for your vehicle.
How to set up an appointment to get Autosweep RFID stickers
Autosweep applications are now available only through appointment. To set your appointment, you have to block a schedule on the Autosweep RFID appointment website.
First, select an installation site that you can find below. After that, select an open date on the calendar. Once the booking is successful, you will receive a reference number. Take a picture or jot it down so you can show it to the installers on your installation date.
Where to get Autosweep RFID stickers
Like Easytrip, you can also reload and check your Autosweep balance online through a mobile app. But unlike the Easytrip RFID which you can order online, you still have to get these in-person. Here's the complete list of Autosweep RFID installation sites.
RFID installation sites in Metro Manila
Bicutan Toll Plaza – 6:00AM – 10:00PM
Nichols Toll Plaza – 6:00AM – 10:00PM
Skyway Runway Toll Plaza Northbound – 6:00AM – 10:00PM
Sucat Southbound Exit – 6:00AM – 10:00PM
NAIAX Main Toll Plaza A&B – 6:00AM – 6:00PM
C5 Toll Plaza Northbound – 8:00AM – 5:00PM
Petron Dasmariñas – 8:00AM – 5:00PM
Where to get Autosweep RFID in SLEX
Santa Rosa Toll Plaza Southbound – 6:00AM – 10:00PM
Cabuyao Toll Plaza Northbound – 6:00AM – 10:00PM
Southwoods Toll Plaza Northbound – 6:00AM – 10:00PM
Total SLEX Northbound – 6:00AM – 5:00PM
Alabang Entry Toll Gate Southbound – 6:00AM – 6:00PM
Petron Silangan Southbound – 6:00AM – 6:00PM
Mamplasan Toll Plaza Northbound/Southbound – 6:00AM – 6:00PM
Filinvest Toll Plaza – 6:00AM – 6:00PM
Caltex MCX – 6:00AM – 6:00PM
Caltex Mamplasan Northbound – 6:00AM – 6:00PM
Ayala Greenfield CSC – 8:00AM – 5:00PM
Southwoods CSC Northbound – 8:00AM – 5:00PM
Santa Rosa CSC Southbound – 8:00AM – 5:00PM
Cabuyao Toll Plaza Southbound – 8:00AM – 5:00PM
Susana Heights Toll Plaza Southbound – 8:00AM – 5:00PM
Calamba CSC Northbound – 8:00AM – 5:00PM
Petron San Pedro Southbound – 8:00AM – 5:00PM
Shell Mamplasan Northbound – 8:00AM – 5:00PM
Shell Putatan Southbound – 8:00AM – 5:00PM
Southwoods Mall Terminal 1 – 8:00AM – 5:00PM
Where to get Autosweep RFID in STAR Tollway
STAR Tollway Lipa Customer Service (Tambo Exit) – 6:00AM – 6:00PM
Sto. Tomas Drive-thru Northbound – 6:00AM – 6:00PM
Lipa Southbound Drive-thru – 6:00AM – 6:00PM
Batangas Drive-thru Southbound – 6:00AM – 6:00PM
Petron Lipa Northbound – 6:00AM – 6:00PM
Petron Malvar Southbound – 6:00AM – 6:00PM
Petron Ibaan – 8:00AM – 5:00PM
Read: Contactless Expressway Toll Payments To Become Mandatory, Says DOTr
Where to get Autosweep RFID in TPLEX
Tarlac Toll Plaza – 7:00AM – 4:00PM
Victoria Toll Plaza – 7:00AM – 4:00PM
Pura Toll Plaza – 7:00AM – 4:00PM
Carmen Toll Plaza – 7:00AM – 4:00PM
Urdaneta Toll Plaza – 7:00AM – 4:00PM
Rosario Toll Plaza – 7:00AM – 4:00PM
Petron Pura Northbound – 8:00AM – 5:00PM
Petron Pura Southbound – 8:00AM – 5:00PM