Contactless Expressway Toll Payments To Become Mandatory, Says DOTr
2 min read
The Department of Transportation will make it mandatory for expressway users to pay their toll using contactless payment systems.
According to Department Order No. 2020-012, Secretary Arthur Tugade ordered a quick transition to cashless toll payments to be the norm in the new normal and should be implemented within three months.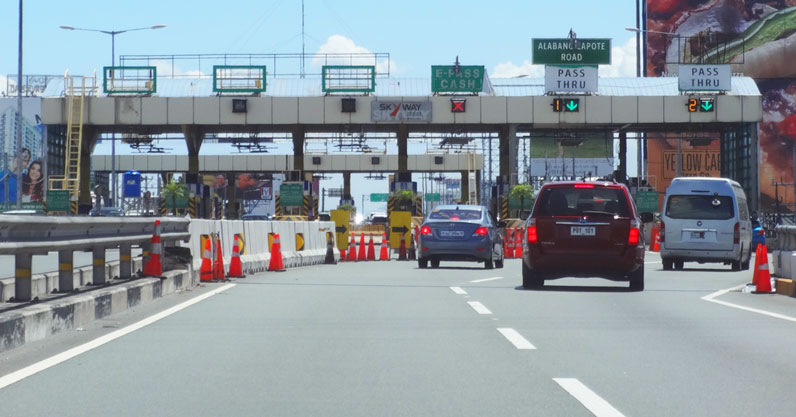 The move towards less dependence on cash transactions at expressway toll booths is said to complement other health and safety standards enacted by the agency to reduce the risk of contracting COVID-19.
"We carry with us the burden of ensuring that our transport facilities will not be a transmission vector of the disease, while at the same time, providing an efficient system of public transport. With both tasks at hand, there is a need to strike a balance. Requiring contactless transactions is one of our ways of doing it," said Tugade in a statement.
By implementing cashless payments in all expressways in the country, the agency will reduce human interactions and limit contact points that can be used to transmit COVID-19.
Read: 3 Reasons Why You Should Upgrade to Easytrip RFID Now
Aside from the health safety effects amid the pandemic, contactless toll collection will also decongest the toll gates and shorten the queue due to automated transactions.
Other measures implemented by the DOTr and its subordinate agencies in the government's bid to fight coronavirus transmission within the transport sector include the use of face shield when using public utility vehicles (PUV), reorganization of transport routes with the resumption of public transportation, and limiting private car passengers to two per row.
With the said department order, the DOTr directs relevant agencies such as Toll Regulatory Board (TRB), Land Transportation Office (LTO), and Land Transportation Franchising and Regulatory Board (LTFRB) to each perform their tasks to streamline the transition towards contactless toll payments within their jurisdictions.
The TRB will be tasked to drum up the rules and regulations that will require expressway operators and concessionaires to implement a total electronic toll collection system.
Meanwhile, the LTO will provide a "ways and means study" on how expressways can accommodate the facilities and processes that will make full contactless payments a reality.
Finally, the LTFRB will ensure compliance among PUV owners and operators and make sure that their vehicles are equipped with the right electric payment equipment such as radio frequency ID (RFID) stickers, among others.
Although the benefits will far outweigh the disadvantages, Tugade said that transitional pains will be inevitable as the country's motorists adjust to the new cashless system.
"In achieving the balance, we understand that it will not be easy at first. If there will be initial inconveniences, let us look forward to the long-term benefit of it," he said.
Currently, contactless transactions are being partially implemented in the following paid road facilities:
South Luzon Expressway (SLEx)
Manila-Cavite Toll Expressway (Cavitex)
North Luzon Expressway (NLEx)
South Metro Manila Skyway
Southern Tagalog Arterial Road (STAR) Tollway
Subic-Clark-Tarlac Expressway (SCTEx)
Cavite-Laguna Expressway (CALAx)
Aside from the transition to cash-free toll collection, the department order said that the rule will also be implemented in order paid road networks "including any extension of the existing expressway facilities mentioned, that may be constructed, established and/or operated as expressway toll facilities."