3 Reasons Why You Should Upgrade to Easytrip RFID Now
5 min read
This article is updated to reflect recent developments on this subject.
Now that the Easytrip tag is going to be phased out by September 30, 2020, perhaps you should re-examine RFID as an option. Especially now that come December 2, all cash transactions on all tollways may cease to exist.
As we travel across uncertain times this "new normal," we've been slowly but steadily finding innovative ways to make things simpler, easier, faster, more convenient, and safer for everybody's health.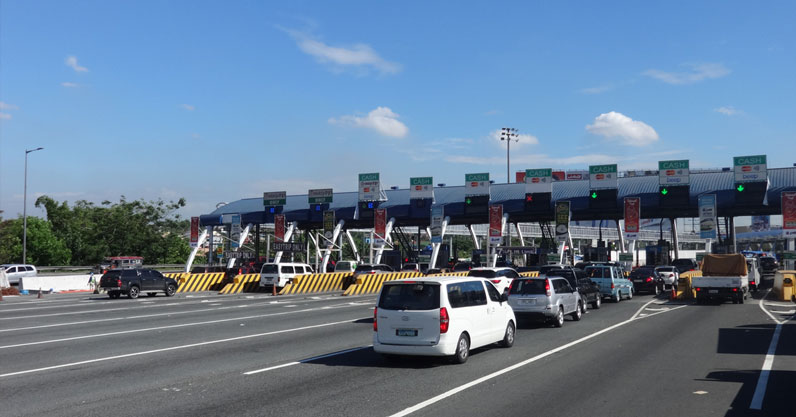 One example where we can observe this is through our national expressways' toll collection systems. A contactless and faster way to pay the toll has been in implementation for years now, saving lots of motorists time and effort traversing across North and South Luzon: the Easytrip lane.
I can personally attest to the unparalleled convenience the Easytrip lane offers when I relocated to Pampanga for more than a year.
Having an RFID sticker installed on my car saves me anywhere between five and 15 minutes on average; 30 minutes in some cases when there's heavy volume. And that's only accounting for a one-way trip.
Multiply that by two and you already realize the undeniable benefit it brings. I sometimes ask myself why I didn't do it sooner.
If you need more convincing—or maybe you're already convinced and you need someone else's approval—here are three indisputable reasons why you should upgrade your Easytrip to RFID now.
1. The Easytrip tag phase-out
Chances are, you have the Easytrip tag so you already know the benefit of having one installed in your car. With the announcement that it's going to be put out of commission later this year, it's obvious that you need to have the RFID installed before September 30.
How to buy a pre-loaded Easytrip RFID online
If you're holding it off because you think it's hard to DIY or time-consuming to go to their installation sites, think again. You can actually order your pre-loaded RFID online through Shopee and Lazada for the same price (₱500) when you go to their installation sites. Here's how:
Go to the Shopee website or app. Search for Easytrip RFID.
Select the Easytrip Stick-it-Yourself RFID.
Go through the ordering process. Once done, an order number will be provided on checkout.
Register your RFID using the order number at www.easytrip.ph/siyrfidform.html
Fill in the necessary information then submit.
Wait for your RFID and stick it yourself.
(Read: LTO Online Pass And Car Registration Renewal During GCQ: A First-Hand Experience)
How to install your RFID
The folks at Easytrip suggest that you put your RFID on your headlight or windshield. Make sure you clean the part where you're going to stick the RFID first with soap and water then pat it dry.
Any contaminants might mess up your installation or the RFID sticker itself. I had mine installed at one of their installation sites and they put it on my windshield because it's much closer to the RFID reader in their toll booths.
Follow the instructions that came with your RFID, stick it yourself, and you're done!
You can also watch the instructional video prepared by Easytrip here.
However, purchasing the DIY Easytrip RFID kit online is not available until further notice. Those who will upgrade or have a new Easytrip RFID installed must schedule an appointment via the Easytrip ORRAS (Online RFID Registration and Appointment Services).
How to schedule an appointment for Easytrip RFID installation
Go to this website: https://mptc.outsystemsenterprise.com/easytripRegistration/ORRAS to book a schedule for your Easytrip RFID installation.
Select your preferred installation site, then the date and slot available on the calendar.
Fill in the details then verify your email address with a one-time code.
Tick the boxes and click Next.
2. It's way more convenient and safer to travel across the expressways with the Easytrip RFID
The whole reason why there's an express lane on our expressways is to make the traveling experience much better for us motorists.
But now that we're in this age when contactless payment is necessary because of the pandemic, it's wise to have the Easytrip RFID installed on your personal/commercial vehicles and motorcycles.
Consider this as a contribution for us to help heal together as one. #BayanihanToHealAsOne.
3. DoTr is double-timing the interoperability of the Autosweep, MCX, and Easytrip RFIDs
One of the reasons why some motorists are still hesitant to have an RFID installed to their vehicles is because of the disjointed way they're set-up across the different expressways along Luzon's superhighways.
However, this is going to be a thing of the past because the Department of Transportation (DOTr) is now pushing to fast-track interoperability among the providers.
Transport Secretary Arthur Tugade has called out the private sector to back this initiative during this crucial time.
"We are grateful to our private partners who have always demonstrated their unparalleled support in this project," Tugade said. "We need their assistance to fast-track the needed measures in order to fully implement toll interoperability. We need to do this together and because of the crisis we are facing, we need to speed it up."
(Read: MMDA Modified Number Coding Scheme Explained)
Thankfully, Autosweep, MCX, and Easytrip have offered their support of the unification:
"We fully support the DOTr and its initiative of unifying toll collection across all expressways. We have been working with them and the other operators and stakeholders on this project for some time," said San Miguel Corp. president and chief operating officer Ramon Ang.
"The scheme complements our program to promote contactless and cashless toll transactions in our own tollway facilities, especially during this time of pandemic. Motorists deserve fast, convenient and hygienic toll services," said Metro Pacific Tollways Corp. president and chief executive officer Rodrigo Franco (Easytrip)
"This will bring greater convenience to all expressway patrons, and more importantly, will help the government's efforts in controlling the spread of COVID-19 through cashless and contactless toll payments," MCX Tollway president Noel Eli Kintanar (Muntinlupa-Cavite Expressway of Ayala Corp. Infra).
It's exciting to know that we can all expect a seamless travel experience across Luzon in the near-future. Indeed there's no better time than now to have your RFID installed. It's a no-brainer.
Additional sources: GMA News,Philstar, Top Gear Philippines