Top Credit Card Promos For September 2018
3 min read
In the Philippines, three things indicate that the Ber months have finally kicked off:
Malls install Christmas decor and "holiday sale" teasers
You start computing your 13th month pay
You start seeing girls and boys selling lanterns on the streets, and remember the child in the manger as he sleeps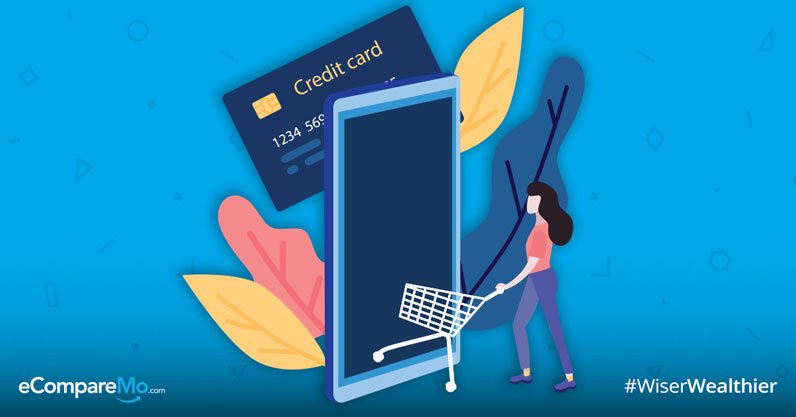 Regardless of how many times you've seen Jose Mari Chan memes on Facebook or heard "Christmas In Our Hearts" being played on the radio, we're going to go ahead and answer another important question this month of September: What are the best promos being offered by different credit card companies right now?
The answers are below.
HSBC
HSBC and Uniqlo have partnered to give new HSBC credit card holders up to P5,000 worth of clothes as a Welcome Gift.
The mechanics? Within the spending period of August 1, 2018 to April 15, 2019, new cardholders can get up to P3,000 and P5,000 for about the same amount of their very first transactions at Uniqlo. Those that have total purchases that are lower than the P3,000 and P5,000 cash back amounts will get exactly the same amount as they spent. E.g. for a P2,700-purchase at Uniqlo, you'll get P2,700 cash back.
This new HSBC Credit Cardholders promo will run until February 15, 2019. Terms and conditions apply.
EastWest Bank
Concept store for Korean-inspired products ILAHUI has partnered with EastWest Bank to bring cardholders a generous promo. For only a P1,000 single receipt purchase, cardholders are entitled to a 10% discount. This promo runs until November 20, 2018.
Premium EastWest Bank cardholders are in for a dining treat with a complimentary lunch buffet in Manila's High Street Café, at Shangri-La at The Fort.
Use the promo code EWBC to get up totwo complimentary lunches, one for each visit. The promo provides one complimentary lunch for every group of six adults. Five of which will be charged with the regular buffet rate.
(Read:  How Your Credit Card Information Is Stolen And What To Do About It)
Citi
Using your Citibank credit card, you can get a 50% discount at select Astoria hotels and resorts.
Choose from the Astoria Plaza, Astoria Greenbelt, Astoria Palawan, and Astoria Boracay, where you can book until March 31, 2018, with the 50% off promo. Just call the Astoria hotlines to make that reservation. Booking period is until March 24, 2019. Bookings already include a buffet breakfast for two and complimentary drinks.
Treat yourself and your loved ones to Angus Beef and Authentic Wagyu at Melo's Steakhouse, the one who introduced Certified Angus Beef and Wagyu in a Philippine restaurant.
Steak set meals are exclusively priced for Citi cardholders at P1,099, instead of its original price of P2,768. There are four discounted steak set meals you can choose from. Promo runs until September 30, 2018.
Citi credit cardholders are also entitled to a 25% discount on Certified Angus Beef and Australian Wagyu. Indulge in the melt in your mouth goodness of the Kobe Saga Kagoshima and Omi Japanese Wagyu at 50% off.
AUB
With AUB, staying at Phuket, Thailand is made more luxurious with up to 70% OFF on a 4 days 3 nights accommodation. The Wyndham Grand, Phuket Kalim Bay lets guests choose from the Grand Pool Suite, Garden View or Ocean View for two, or a Two Bedroom Luxury Private Pool for up to four (4) guests.
AUB credit cardholders can book and avail of this promo until December 31, 2018.
(Read:  Top Credit Card Promos In The Philippines For August 2018)
UnionBank
Use your UnionBank credit card for your purchases at participating Silicon Valley branches, and get yourself a FREE pair of sleek Promate Vortex Bluetooth Speakers, worth P3,995.
All you need to do is make the purchase with Unionbank's 0% installment for 24 months option. The minimum amount for the installment promo is P25,000. Head out to Silicon Valley now, promo runs until September 30, 2018.
Security Bank
Get 50% OFF on your dine-in food bill at Choi Garden. Promo is open to Security Bank MasterCard Platinum and World credit cardholders who have ordered at least P5,000 worth of a la carte menu items. Promo runs until September 28, 2018.