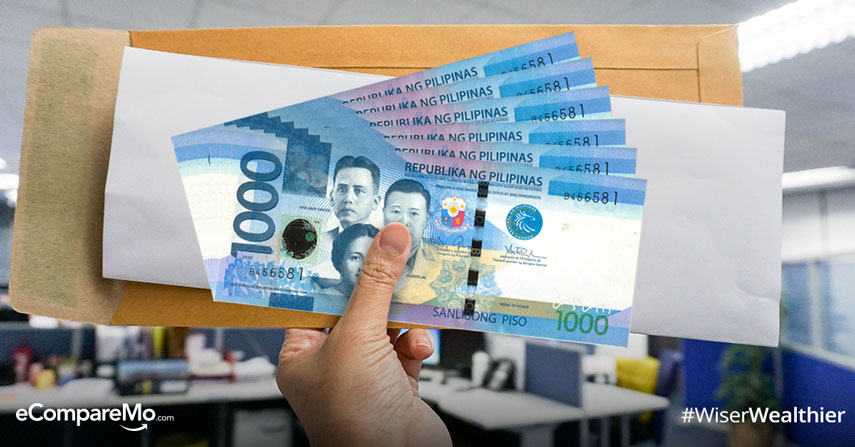 With all the expenses that come with the season, it's but right to have enough cash to make sure you'll end the year with a bang and start the New Year on an optimistic note. How to keep up with the holiday cheer is something that most of us have a hard time figuring out until, lo and behold, in comes the almighty 13th month pay.
We all have an idea when to expect it, or vaguely, how much it's going to be. Yet the origin of the 13th month pay remains a complete mystery to some. Who were its first recipients? Where do companies take it? How exactly is it computed? How did it come about?
Save for the time of release, it appears the 13th month pay has very little to do with Christmas at all.
What the law states
According to Philippine Law, the 13th month pay is "one-twelfth (1/12) of the basic salary of an employee within the calendar year." Basically, this means that all companies are mandated to give their employees one month's worth of their basic salary. The law further says employers cannot give the 13th-month pay later than December 24 every year. Some employers, in fact, give them out to employees as early as November.
It's 40 years old
In 1975, former President Ferdinand Marcos issued Presidential Decree No. 851 that all workers whose salary was below Php1,000 be given 13th month pay. After the ouster of Marcos, former President Corazon Aquino amended the law, removing the Php1,000 cap and thus allowing more people to get their share of the 13th-month "bonus."
'Christmas Bonus'? Not really
You worked hard for it. What you get is actually part of your annual gross income that's only released toward the end of the year. Think of it as your employer doing the saving for you.
What is Basic Pay?
There may be misconceptions as to what constitutes basic pay. While some people complain that they're not getting their entire salary (allowance and other perks included), basic salary is merely "all remunerations or earnings paid by an employer to an employee for services rendered, but does not include allowances and monetary benefits which are not considered, or integrated, as part of the regular, or basic, salary, such as the cash equivalent of unused vacation and sick leave credits, overtime, premium, night differential and holiday pay," according to the Department of Labor and Employment (DOLE).
How do companies compute your 13th month pay?
Suppose that your basic monthly salary is Php25,000 and you have perfect attendance, it would be easy to compute how much you're going to get.
P25,000 x 12 / 12 = P25,000
But say, you availed of your maternity leave for two months, the computation varies:
January – P25,000
February – P25,000
March – P25,000
April – P25,000
May – P25,000
June – Maternity leave
July – Maternity leave
August – P25,000
September – P25,000
October – P25,000
November – P25,000
December – P25,000
Total annual basic salary: P250,000
Divide your basic salary by 12, and you'll get P20,833.33.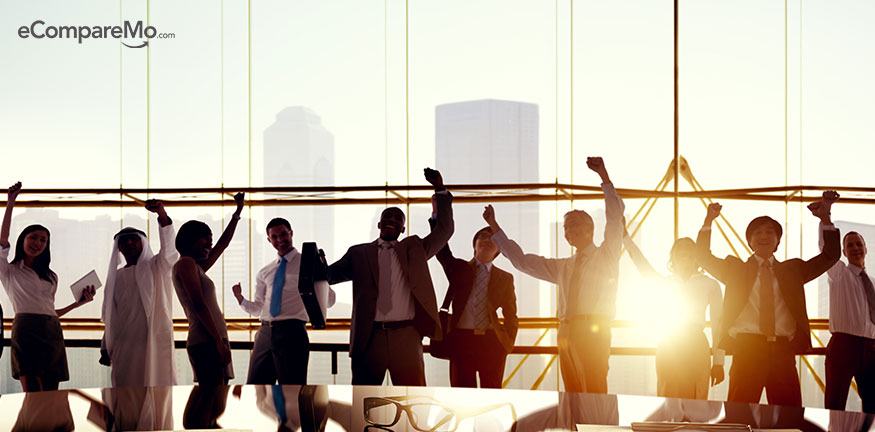 Look 'ma, no tax
It used to be that only 13th month salaries and bonuses in the Philippines amounting to P30,000 were tax-exempt. It was only in March this year that the Bureau of Internal Revenue (BIR) implemented the Republic Act No. 10653, or the increase of tax exemption to bonuses amounting to P82,000. A big relief for those whose extra salaries fall under that range, but…
Still, you have to spend it with caution
Sure, the 13th month pay is the result of your hard work and dedication. But the more you believe you have the money to spend, the easier it will be gone. Here are some tips on how you can stretch your now tax-free extra earnings.
1. Hold on to it. The holidays may be a good time to take a break and unwind. However, it shouldn't give you the warrant to waste your money away on frivolous expenses. If you can, resist the urge to splurge.
2. Put a good sum in your savings account. And by savings account, we mean a place that's hard to access. Keep your money there to prevent yourself from spending ostentatiously this season.
3. Then pay yourself. At the end of the day, give what's left back to yourself. Buy something that will make you feel good. The key here is to set a price limit so that you won't go overboard.
4. Share it. Make someone else happy. Learn how to share your blessings with the less fortunate. It's the holidays after all.
About the author
---