Three Vital Things To Know About Fire Insurance In The Philippines
2 min read
March is Fire Prevention Month. As the month comes to a close, it is time to think about protecting yourself, your loved ones, and your valuables from fire all year-round.
One of the best ways to protect yourself year-round from the monetary damages of fire is to apply for fire insurance.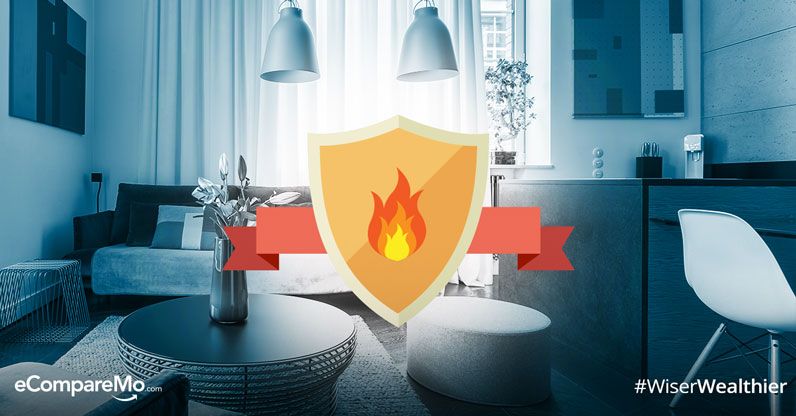 Last year, the Bureau of Fire Protection (BFP) reported lower cases of fire incidents compared to 2016. In a report by Rappler, fire incidents were cut down by almost half with only 13,215 reported between January and June compared to 26,969 in 2016. The BFP has attributed the lower rate of fire incidents to the government's prevention and information campaigns to raise awareness about the most common causes of fires in the Philippines.
While fire prevention is important, it might not always be enough. In case of fire, you will need help to recover and rebuild. Fire insurance, which is becoming more common in the Philippines, can't prevent fire but it can shield you from loses.
Confused about fire insurance? We are here to help. In this post, we're going to help you learn more about this type of protection you can buy for your property.
1. What is fire insurance?
A subset of property insurance, fire insurance is a financial instrument that secures a person's investment and covers damage due to fire. Although some property insurance policies come with fire insurance as well as other inclusions, property owners can also purchase a standalone fire insurance policy.
In the event that an insured property catches fire, the insurance company will cover the cost of repair or reconstruction of the structure and its contents. If total loss due to fire incident occurs instead, the insured will receive a payout based on the value of the structure and destroyed items covered in the policy.
Basic fire insurance only covers property in cases of accidental fire and lightning damage. Other potential dangers to your property and the belongings in it can be covered by extending your insurance policy.
2. What are the types of property that can be covered by fire insurance?
Standard fire insurance insulates the insured from the catastrophic loss of structural property and its contents. The following types of properties can be covered by fire insurance:
Residential or commercial buildings, whether they're complete or still under construction
Their contents such as furniture, business equipment, tools, fixtures, personal effects
Structures disjointed from the main building but still part of the property
Vehicles inside the building such as parked cars
Although they may be found inside the property that is insured, cash and jewelry are not covered by fire insurance.
3. What are the perils excluded from a fire insurance policy?
Fire insurance will come in handy if your property accidentally catches fire since it will soften the blow to your finances. However, fire insurance only protects you from accidental fire and lightning damage to your property. Some of the excluded perils from your standard fire insurance policy are the following:
Earthquake and earthquake fire
Earthquake and volcanic eruption
Typhoon
Flooding
Riot, strike, and malicious damage
Smoke
Explosion
Falling aircraft
Vehicular impact
Spontaneous combustion
By combining fire insurance with other types of coverage for your property, you can broaden the scope of your insurance coverage and protect you from a wider range of risks that can threaten your livelihood and finances.
Other Sources: Prudential Guarantee, AFP General, Investopedia, Fire Insurance Philippines