The Greatest Motivational Quotes From Athletes At The Rio Olympics 2016
4 min read
The recent Rio 2016 Olympics showed us that even ordinary people are capable of achieving extraordinary feats. We're not only talking about big stars like Michael Phelps amazing the spectators with an amazing finish, Usain Bolt's unparalleled three consecutive wins, or Hidilyn Diaz's monumental silver medal feat. There are also non-medal-earning milestones such as American runner Abbey D'agostina helping New Zealand's Nikki Hamblin get up to the finish line, and Chinese swimmer Fu Yuanhui crazy antics on cam. It's just hard not to get astounded by these athletes.
While we may not be able to achieve their world-renowned greatness, we can still get inspired by these champions through their words. We can trust them to rile up unmotivated souls into getting up and becoming achievers in their own right. Below are some of the finest quotes from the greatest athletes at the recently concluded Rio Olympics.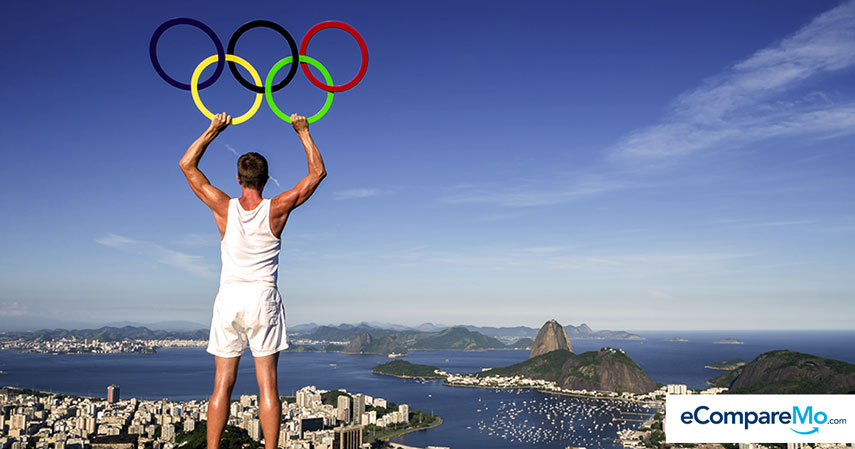 "There you go, I'm the greatest." -Usain Bolt, nine-time Olympic gold medalist
Undoubtedly one of the greatest Olympic players of all time, the Jamaican speedster will leave the arena with a hard feat to topple: a threepeat gold achievement in different events in Athletics. This quote perfectly sums up that the Lightning Bolt has achieved the apex of his career—and he is proud.
"This moment is not all about me, it's all about my coaches, my friends, my family that believed that when I was a six-year-old kid that I could do it." -Joseph Schooling, 2016 men's 100m butterfly gold medalist
With the grace of a butterfly flutter in the waters, the 21-year old American swimmer nabbed the gold medal effortlessly. While he have won the Olympic gold fair and square, his humble spirit didn't fail to acknowledge all the help he got before his moment in the limelight.
"It doesn't matter what your background is and where you come from. If you have dreams and goals, that's all that matters." -Serena Williams, four-time Olympic gold medalist
The number one tennis player in the world may have been knocked out of her chance to snatch a medal during the previously held Olympics, but the American tennis players has proven that you are not defined by your past but rather what you do with your life.
"Ang dami n'yong pinagdaanan, pero 'yung mga pinagdaanan gawing blessing." -Hidilyn Diaz, 2016 women's 53 kg silver medalist
Hidilyn Diaz has been a part of our Olympic team since the 2008 Olympics, yet in the said year and 2012 she failed to win a medal for the country. Despite going through hardships—both in training and the competition—she has emerged victorious with a silver medal, ending the country's 20-year medal drought.
"I'm not the next Usain Bolt or Michael Phelps, I'm the first Simone Biles." -Simone Biles, four-time Olympic gold medalist
We may never become the biggest hotshots who came before us—and American gymnast Simone Biles perfectly understood this. While she will not become her predecessors, she can become a renowned person in her own right. As the Rio Olympics closed, she won four gold medals and a bronze in Gymnastics.
"This is one of the best things that has happened in my life. Now (the critics will) have to swallow what they said." -Neymar, two-time Olympic medalist
The Brazilian football wunderkind has been a part of the Olympic lineup for his country since 2012, and the Selecao was able to win silver that year. Now that they finally bagged the gold this year, Neymar's critics and detractors were both left in awe. Love him or hate him, Neymar proved he is a good captain.
"This medal is [a response] for all those who said I should be [a monkey] in a cage." -Rafaela Silva, 2016 women's 57 kg judo gold medalist
Life has been tough for the gold medalist judoka from Brazil: she grew up from the infamous Cidade de Deus and has been mocked by both her countrymen and online critics. While she almost quit the sport due to her damaged self-esteem, Silva showed the entire world who's the boss.
"I think goals should never be easy, they should force you to work, even if they uncomfortable at the time." -Michael Phelps, 23-time Olympic gold medalist
Phelps is more than just a winner; he has achieved so much that he set the bar high enough that no one in the foreseeable future can surpass his record. While Phelps may have shown extraordinary prowess, he achieved it so by going beyond his comfort zone and diving headfirst into the abyss.
"I would rather lose with you guys than win with any other group of players." -Manu Ginobili, 2004 men's basketball gold medalist
Many has been playing on the NBA since 1999, yet every Summer Olympics, he sides with his fellow Argentines and hold the line as long as possible, winning them a gold medal back in 2004. While they were defeated by the American team in the quarterfinals, the Spurs shooting guard had no regrets leading Argentina's basketball team—no matter what the outcome was.
"You have to use your moment to help people around you." -Ibtihaj Muhammad, 2016 women's team sabre bronze medalist
The American fencer may have come short in the finals against Russia, but her getting the bronze is just the beginning of her journey. Now that she has proven that her background is not a deterrent in achieving greatness, she promised that she would use this moment to empower others and spread her message.