Why You Should Run Your Household Like A Business
3 min read
When you want to make your household budget a family matter, it's not just important to involve people in divvying up the tasks. You also need to make sure that each person involved in streamlining the process is contributing.
A few weeks ago, American financial blogger Len Penzo wrote on Time how he and his wife were able to organize their finances by running the household like a business.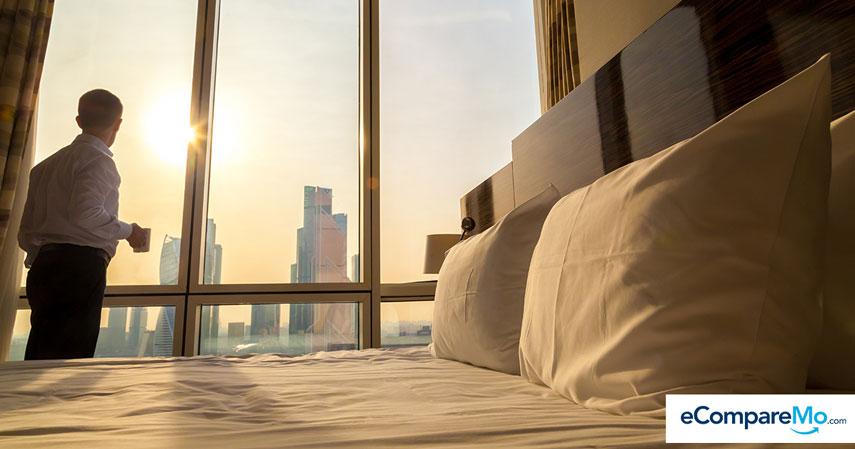 "In the grand scheme of things, a household is a business with real assets and liabilities," he said. "There are revenues, represented by our household income, and there are non-discretionary obligations such as the mortgage and utility bills. There are also discretionary costs in the form of entertainment, vacations, and other non-critical expenses that require careful analysis and smart decisions."
So how exactly do you "institutionalize" your budgeting at home?
Core values
Before you even think about turning your family's monkey business into a serious corporate box, you have to identify first the big picture: your mission statement.
When you have a strong foundation in running your household, each decision will be justified. "Companies define their core values because they provide a great framework for making all kinds of decisions," wrote Patrick Lencioni on Real Simple. "To apply this idea to your family, think about what common traits each spouse admires in the other."
Role-playing
To run a tight ship and prevent any financial mishaps, Penzo had an arrangement with his wife, with him acting as the home's chief executive officer and his wife, the chief financial officer.
When each member has a different role, they can focus on specific goals that will contribute towards the bigger goal. You can divide the biggest roles between the two most powerful decision makers in the house where one will plan and execute (CEO) and the other will review and budget (CFO) your household money.
Board meetings
Communication is important in any organization, whether it is something as small as a family or big like a corporation. Lack of communication between family members can lead to uninformed decisions and can cause a breakdown in your family's organization.
David Starr told the Wall Street Journal: "Having weekly family meetings increased communication, improved productivity, lowered stress, and made everyone much happier to be part of the family team." Do not forget to relay information from the top to bottom to keep everyone in the loop.
Tools of the trade
You can restructure the way your family handles financial matters and other things, but without the proper means to make your tasks more efficient, you still won't become efficient in what you do. You may have to deal with stuff like paperwork, review of receipts, payment of bills, and other seemingly mundane tasks that can occupy your time.
You can use applications that can automate some tasks, or let everyone get involved with budgeting by having an app that can monitor your expenses on the go. There are recommended apps for budgeting (You Need A Budget), objectives (GoalsOnTrack), communication (WhatsApp, Telegram), and others readily available on the internet.
Performance evaluation
When you handle family issues—especially money—like a business, you need to evaluate the way you've performed and see what improvements you can do.
Let's say one of your non-discretionary goals is to rack up lots of savings despite all the payments. If you haven't met those, maybe look into your other expenses and see where the overspending is—and improve it next year.
"No, you don't need to do an official performance review for your children or—more perilously—your spouse, and you don't need to sit through an official review they give you," wrote Laura Vanderkam on Fortune. "But approaching family life with goals in mind, like becoming closer year after year, can transfer some of the same focus people bring to business life to home life." Makes sense, doesn't it?
Have something to add to this story? Share it in the comments.