How To Look And Feel 'Classy' On A Tight Budget
4 min read
Every day, we see the lifestyle of the rich and famous as they flaunt their luxuries on camera. You might be thinking about the day you can finally afford life's greatest pleasures—which, probably based on your budget right now, may be close to a hundred years, or even never at all.
While you may not be able to satiate and flaunt your epicurean urges in the same way as the rich people on Instagram do, you can still refine your tastes and become a snobbish aficionado without burning through your wallet.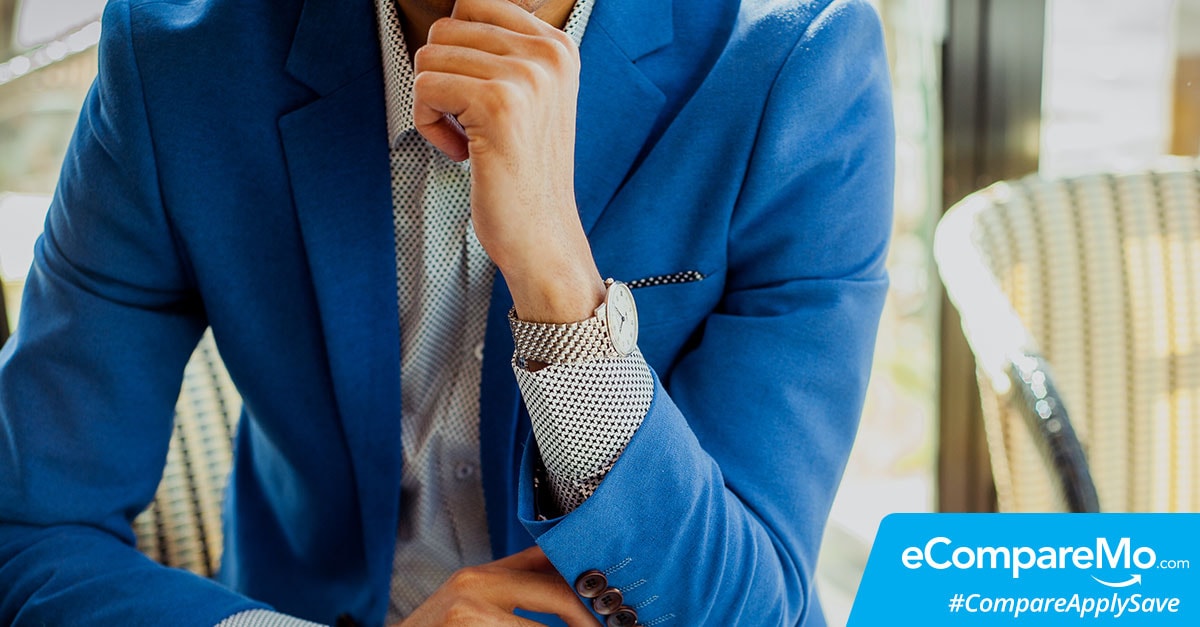 Fortunately, we live in this day and age where hacking your budget to suit the lifestyle you want possible. Ready to become more cultured than a bottle of Yakult? Prepare yourself as you bump up your lifestyle from a chocolate bar to a fine caviar.
Suit
The suit is the ultimate weapon of the gentleman, and one must have at least one pair of pants and suit that will last him for a long time. Unfortunately, not everyone can afford a ready-made suit from Emporio Armani that costs around P60,000, or even shell out up to P100,000 for a pure Italian fabric suit.
Fortunately, you can still get your bespoke suit a la Savile Row from humble haberdasheries like Sarto and Felipe and Sons for around P13,000 to P20,000. A good suit fitted right to the very inch will last a long while even if it doesn't cost an arm or leg, as long as it fits perfectly on every part of your body.
Whiskey
It takes a massive amount of time and resources for whiskey (or whisky to snobs who prefer the Scottish variants) to become a familiar sensation in your senses. However, you do not need to buy a case of BenRiach 30, which costs P19,000 per 700 mL. There is a much cheaper way to enjoy the wide variety of whiskies without the need to buy a bottle of each.
Vom Fass, a gourmet international chain, allows patrons to buy whiskies by the volume. With a nice selection such Islay Single Malt 24 Years (P1,650/100mL), Two Casks—Isle of Skye meets Speyside (P950/100mL), and so much more, you can turn from a curious onlooker to a single-malt gourmand on a budget. Don't forget to bring your own flask.
Read: 8 Money Concepts Kids Of Today Will Never Understand
Shoes
Entering the ladies' shoes section of Rustan's may be a paradise to some people, yet for the average person, the price tags of brands like Jimmy Choo, Christian Louboutin, and Valentino may be enough to raise their blood pressure.
If you want to go down the route of handmade shoes that both look elegant and fit perfectly when worn, finding the best local artisan shoemakers is your best best; these down-to-earth craftsmen won't bill you the same way boutiques do.
Sapato Manila, a local designer shoe shop located at Rockwell, sell pairs that average at P3,200. Meanwhile, Wilson's Shoes has been making custom-made footwear for both famous and ordinary clients for decades, and they bill their clients for only an average of P4,000 to P6,000 for a handcrafted pair.
Chocolates
We live in a day and age where hipsters have dictated that the best things in life are handcrafted and free from the Man's exploitative measures—and chocolatiers are no longer stranger to this: a box of Villa del Conte's Gianduja costs at around P1,750, while Patchi sells their Chest of Gold Milk Chocolate for P6,347.
Designer confectionery may awaken your senses to a world beyond the mass-produced bars readily available in the market, but we have honest chocolatiers who are willing to share the same experience for a fraction of a luxury and the same quality.
Theo & Philo's artisanal chocolates come in wide variety of flavors like labuyo or barako coffee, and they're sold at only P95 per bar. Meanwhile, Alfie's Bacon Bar by Machiavelli offers a bacon-and-chocolate medley for only P150.
Read: 5 Problems That Only Super Rich People Have
Backpacks
Your knapsack can make or break your day: get a dirt-cheap one and it might do more harm than good. Get a branded one and you'll curse yourself for hustling it in the MRT during peak hour.
If you cannot afford the likes of a Jil Sander Bridle backpack (P82,606) or a Saint Laurent Monogram rucksack (P36,069), there are far better, yet cheaper alternatives that not only make elegant but also affordable bags.
Local bag maker Gouache offers stylish and durable backpacks for only P3,200. For purveyors of more customizable crafts, Handmade by Harl'd has a shop at A.Venue in Makati that accepts made-to-order bags: Pick the materials, design, and color and wait for a while to have your very own knapsack delivered on your doorstep.
Have your own budget recommendations? Share them in the comments.