9 Alternative Ways To Celebrate Your Birthday On A Budget
2 min read
Planning your birthday is a fun but daunting task you have to deal with every year, especially if you're the type of person who wants every milestone immortalized.
If you're tired of the usual karaoke night, lunch buffet with the family, or staycation with loved ones, you're probably on the hunt for the best place to celebrate your birthday, and an alternative way to make it extra special.
Welcome a new year in your life without burning a hole in your pocket with these budget birthday party ideas.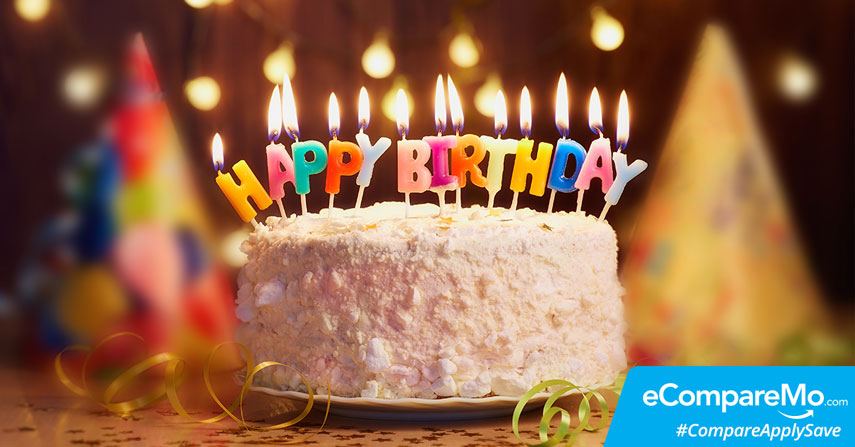 1. Get cultured.
Visit the National Museum and appreciate the best works of the Philippines' top artists. It's free admission all year round, so don't worry about spending a single centavo to get in. The museum is open Tuesdays to Sundays from 10 a.m. to 5 p.m. Call 527-0278 for inquiries.
2. Throw a street (food) party.
Hire a fishball, barbeque, cotton candy, or sorbetes vendor and treat your officemates to an afternoon of cheap eats. If you want to take the safe route, Party Food Carts (mobile 0908-8220288, 0917-7068788) offers 100 servings of mixed balls for P2,000, among other digs.
3. Give back to the community.
Make your birthday meaningful by giving back to the community while keeping fit and healthy. Sign up for a fun run for a cause or participate in fundraisers for charities with family and friends. For one, you can check takbo.ph for upcoming running events.
4. Laugh out loud.
Hit a comedy bar such as Laffline, Punchline, and Zirkoh and laugh your lungs out. Release some happy hormones while enjoying oddball humor from some of the most popular comedians in the metro. Just try not to be too onion-skinned.
5. Get poetic.
In the mood for hugot lines? Attend a sit-down of spoken poetry and commiserate with broken-hearted fellows in Ampalaya Monologues. Or, try open-mic sessions at spoken poetry nights if you feel like having a poetic outpour. Follow Words Anonymous and White Wall Poetry on social media to check for gigs.
6. Keep rolling, rolling, rolling.
Think you still have it in you? Dust off your old rollerblades, scooter, or skateboard and relive your inner thrasher on the metro's a safe and secure skating grounds. Bonifacio Global City's open spaces, for instance, make it skate-friendly for hardcore enthusiasts and newbies alike—perfect for a refresher course.
7. Conquer your fears.
Try extreme sports like wakeboarding in Republic Wakepark and be an adrenaline junkie for a day. You may also want to go on a nature adventure like mountain climbing on famous Mt. Pulag or feed the tigers at the Zoobic Safari in Subic.
8. Host a slumber party in your bedroom.
Pop a bag of popcorn and binge on films on Netflix with your barkada. Netflix subscriptions start at P370 per month—and with an option to unsubscribe anytime, it's perfect for a one-time, big-time movie marathon.
9. Bake your own cake.
Nothing beats a day when you can have it your way—especially with your sweet tooth. Bake your own cake and feel a sense of accomplishment with your confectionary masterpiece. A recipe book, some YouTube tutorial videos, and your discerning taste buds just might do the trick.
Have other birthday venues and gimmicks in mind? Share them in the comments.