4 Banking Features That Will Help You Save Money During A Pandemic
5 min read
Health may be the primary concern during the pandemic, but the economic effects of long lockdowns are hard to ignore. For starters, the country is now in a state of recession after two succeeding quarters with negative gross domestic product growth.
In addition, SWS's recent survey on unemployment revealed that close to 50 percent of adult Filipinos have lost their jobs during the lockdown.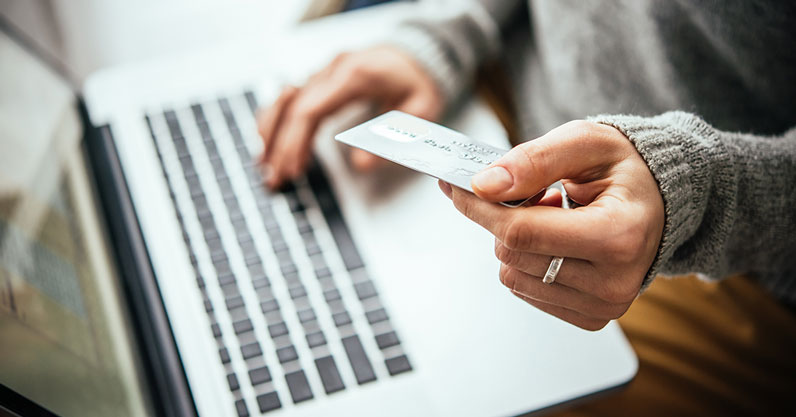 With a lot of negative factor at play, saving money seems to be a difficult task for everyone. Fortunately, we can always adjust to our circumstances and make room for a money aside.
For one, you can take advantage of your bank's services to help you save money during the quarantine. Here are some offline and online banking features that will prove useful, during and even after the pandemic.
1. Use an all-online banking service for your savings
If you're reading this, chances are you've already installed a mobile banking app in your smartphone. If that is the case, congratulations.
In case you still don't one, we have created guides for some smartphone banking apps in the market right now.
Once you already have an app, the next thing you need to do is open an account in an all-digital bank.
Why should you use an all-digital bank? You might think "I already have a savings account, so why create another one?"
For starters, it's easy to make a savings account with them. You just need to download the app, register an account, pass their standard know-your-customer procedure, and you can start using them as soon as possible.
Next, bank-to-bank transfers from your current providers to your fully-digital banks are free for now. Keep in mind that InstaPay and PESONet transfers are free for some banks until December.
To see the list of banks with waived inter-bank transfer fees, check our InstaPay and PESONet guide. There's no need to go outside and expose yourself to other people!
Finally, it's more difficult to withdraw your funds from an all-digital bank. Currently, only CIMB Bank gives its customers a debit card—and that is only if you reach a total deposit of ₱5,000 and above.
And if the idea of getting an all-online banking account isn't attractive to you, you should definitely look into their interest rates. CIMB Bank offers up to 4.00 per annum; RCBC DiskarTech with 3.25 percent per annum; and ING Bank promises 4.00 percent per annum.
Overall, putting your savings in a fully digital bank will work for you, especially if you're savvy with technology. Use these emerging trends to your advantage.
2. Use cashback features when you shop
To the uninitiated, a cashback refers to a certain amount of your spending credited back to you. If you still haven't used any cashback feature before you've been missing out on a lot of free money whenever you spend something.
Currently, there are two ways you can take advantage of this program: using a cashback credit card for all your expenses, and signing up for a standalone promo and shopping with their partner merchants.
A cashback credit card is super easy to enjoy it: Pick one from our selection of credit cards from different banks and apply using our hassle-free platform. Once you get yours, you can start charging anything and just wait for free money to trickle down.
Meanwhile, third-party cashback means you have to join a program of a certain provider and shop at their affiliate merchants. Currently, ShopBack and Cashback World are two of the leading cashback service providers in the country. You can even couple this with a cashback credit card and get bigger returns!
So how does it help you with savings? With cashback, you can get guaranteed money back even if your expenses remain the same.
What you do with that amount is up to you: it can be transferred to your savings account or you can simply use the additional cash to buy more necessities. This in turn will ripple to your future finances and the surplus can be used for savings.
If you want to start saving without doing anything, subscribing to a cashback program is a great start.
3. Set up your account's automatic savings function
One great thing about using technology to your advantage is you can automate certain processes—even saving money.
That's right, some banking apps already have a function that makes savings much more convenient. By automating your savings, you don't have to worry about doing any manual process such as transferring your money from one bank to another.
How does this work? The process is pretty simple: The app with the automatic savings function allows you to set the amount you want to save and the interval you prefer.
Once confirmed, the app will do the heavy lifting for you and your money will go to either a virtual escrow or another account.
Some of the banks that offer this automatic savings service are the following:
Why should you use automatic savings? With this feature, you can take off the mental load of saving money. You can basically just set it up and forget about it. There's no habit to break and the payoff will be worth it.
4. Get a savings account that comes bundled with other financial products
Banks are getting more creative with the way they attract customers. To stand out, one of the most recent trends in banking industry is to create bundled financial products. One of the hottest trends today is savings account supercharged with insurance products.
Usually, these products are upgraded versions of your average savings account, with additional life insurance thrown in the mix. Once you open a savings account under these products, you will automatically be eligible for the said addon. Your coverage will be based on either your average daily balance (ADB) or total amount in your account.
Currently, these are the life insurance coverage rates offered by the leading savings and life insurance bundles:
BPI Save-Up: Five times your ADB for the past three months, with a P2 million coverage ceiling
CIMB UpSave: Two times your ABD for the past three months, with a P2 million coverage ceiling
Maybank Save 'n Protect: Two times your ADB for the last 30 days, with a P5 million coverage ceiling
RCBC eWoman Savings: Three times your ADB for the past six months, with a P2 million coverage ceiling
Security Bank All Access: Three times your ADB for the past three months, with a P3 million coverage ceiling
UnionBank Savings +: Three times your ADB for the last 30 days, with a P3 million coverage ceiling
How will this help you save? For starters, these accounts can serve as your repository for your savings.
Aside from having an account where you can put your extra money, you can also incentivize your money-saving habit by thinking about your life insurance payout. Remember, you're not paying any life insurance premium to get this.