Face Shield Scam: What Resellers And Budding Entrepreneurs Can Learn From This Massive Fraud
7 min read
How did the so-called face shield scam come about?
On July 31, Presidential Spokesperson Harry Roque announced that face shields would be part of the new normal. Although not official yet, Department of Trade and Industry (DTI) Secretary Ramon Lopez subsequently said that that the anti-COVID task force would make it official.
Finally, the government made face shields mandatory for all public transportation riders once we're back to looser quarantine guidelines.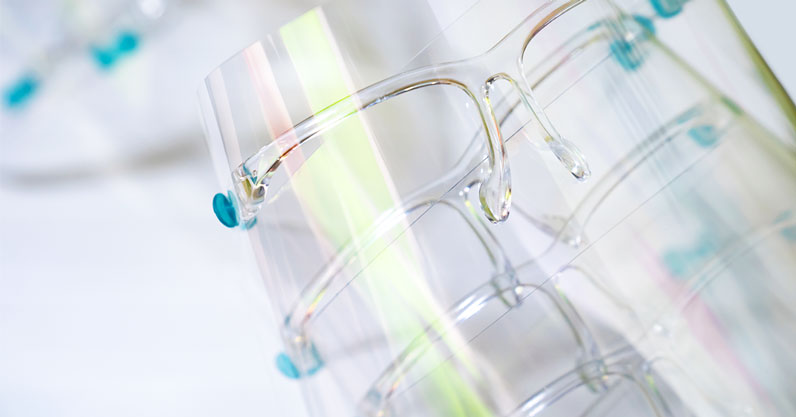 And just like that, the demand for face shields skyrocketed.
Although the Inter-Agency Task Force (IATF) for the Management of Emerging Infectious Diseases is yet to make face shields compulsory, online sellers were quick to look for sources who could provide them large quantities of the newest hot commodity.
After all, pre-empting the demand due to government compliance can translate into a tidy sum later.
However, things didn't go as planned for some resellers. Reports on Facebook surfaced that more than a handful of people who ordered face shields in bulk have been scammed, with the criminals pretending to have hundreds of thousands of units ready for delivery.
So what really happened here? What can we learn from the most recent face shield scam? How can sellers and buyers protect themselves from swindlers?
If you're planning to become an online entrepreneur, this is a must-read for you.
Read: 10 Profitable Business Ideas In The Philippines Amid The Lockdown
What was all the face shield scam all about?
There isn't just one face shield scam incident that happened last week. We'll try our best to recall the stories.
In a Facebook post, a certain Zoralliane Cuenca posted screenshots of conversations between her and a friend who got scammed by a party pretending to be a supplier.
According to the post, the victim tried to act as a middleman between a buyer in need of huge amounts of face shields and a supplier to make some quick buck due to the anticipated demand for the face shield.
After collecting down payment from her buyer, the middleman deposited ₱200,000 in the scammer's account as a form of reservation before they were supposed to be taken to a warehouse in Tondo.
However, the supplier vanished into thin air with the said amount, leaving the person liable to her contact to the tune of ₱200,000.
Meanwhile, another post published by a certain Lalie Mansalay said that dozens of face shield middlemen were left waiting for nothing as they all transacted with swindlers.
The Facebook user said that 40 people—all of them remitting down payment to the supplier beforehand—were waiting for a supplier outside Binondo Church on August 6.
Finally, a report by 24 Oras revealed that a commotion caused traffic on Ortigas Avenue last Saturday as buyers who made multi-million-peso deals with scammers.
According to San Juan police chief Police Colonel Jaime Santos, criminal elements posed as face shield suppliers and did the same thing: asked for resellers to put an initial payment before the supposed day to get their purchases.
"Ang dahilan daw kaya sila nando'n ay dahil meron silang ka-deal sa face shield. Ito nga po yung scam ng face shield. It turned out na sila pala ay nakipag-deal ng milyon-milyon na hindi natuloy," Santos said.
Based on the said different stories, here's how the face shield scam operates:
A potential buyer looks for a person who can supply face shields in large quantities
A middleman, eager to make a quick buck, convinces the buyer that he can meet the demand
The middleman will then try to find a distributor of face shields who can meet the buyer's demands and arranges the deal, which unfortunately in this case is a scammer
To proceed with the sale, the scammer will convince the middleman that he needs a down payment before they take the latter to a warehouse where they can get the products
With no money on hand, the middleman will convince the buyer to settle the down payment
Once the scammer receives the initial amount, he will arrange a "meetup" between him and the middleman to finalize the sale
Come meetup time, the scammer is nowhere to be found and the middleman now owes money to the buyer
A syndicate at work?
While it sounds like a simple scam, San Juan's top cop believed that there are larger forces at play here. To be specific, a criminal syndicate is allegedly running the show.
Santos has an even bigger and bolder claim: Criminal groups are the ones behind both the buyer and scammer.
"Pagkita nila sa isang lugar, hindi sumipot si supplier. Tawag nang tawag si middleman. Galit na galit na itong si buyer. Sabi ni buyer, 'Nasaan na? Sandali, ipakukulong kita,' sabi niya kay middleman," Santos said.
"Tumawag ngayon si buyer ng pulis kunwari. Takot na takot si middleman. 'O sige, para hindi kita ipakulong, bayaran mo na lang kahit kalahati.' So kung ₱500,000 yung down ko, bayaran mo ko ng ₱250,000," he added.
Read: A Starter Guide To IPO Stocks In The Philippines
The legitimate way
It may sound ludicrous at first but the police might be on to something. After all, a lot of things don't add up here. Let us explain you why.
For starters, a "buyer" looking for hundreds of thousands of face shield units on Facebook sounds sketchy enough as it is.
If a legitimate person has the financial capacity to buy face shields, they will definitely not look for middlemen to facilitate the sale. Instead, they will talk to the supplier straight away and remove any feeder from the equation.
In the old days, engaging in a business-to-business transaction proves to be difficult. For starters, an owner looking for a manufacturer who could meet his demand had to either deal with local suppliers that are already established or find a source themselves in hubs like China, Taiwan, and Hong Kong.
Fortunately, wholesale transactions are much more convenient now through B2B marketplaces. Platforms like Alibaba, HKTDC, Global Sources, and the like.
To put it bluntly, they're similar to Shopee and Lazada but only engage in business sales like buying in bulk or sourcing a machinery.
But before you even think about signing up for an account on Alibaba, keep in mind that this is no mosquito league. Since they are B2B platforms, only legitimate businesses and their representatives are accepted within the platform.
To create an account and start buying in bulk, you need to be a registered business to engage in high-volume trading. These websites require you to submit your documents upon registration for taxation and anti-fraud purposes.
When online selling exploded due to the pandemic, the DTI asked traders to register their venture with the government.
Aside from taxation purposes, having a legitimate business gives you access to more tools such as B2B markets, SME loans, and other platforms that are otherwise unreachable by your middlemen.
Face shield scam: Moral of the story
The middleman is a strange concept. Unlike retailers that know their limits and merely trade within their limits, the intermediary deals with high-level trading without the capital of a wholesale buyer.
To put it bluntly, they feed off the laziness and the ineptitude of merchants who do not want to do their share of due diligence in sourcing a supplier.
Although they can be inevitable at times, technological changes over the years sought to eliminate a costly rung on the ladder. Blockchain, peer-to-peer platforms, e-commerce websites, and even social media—these are tools created to cut the middleman out of the equation.
Whether you're an aspiring distributor of goods or an online seller who just started their little Facebook venture, here are some things you can learn from this whole fiasco:
Always go legit. It's tempting to go through the back channels just to increase your profit margin. However, you run the risk of being scammed or entering dangerous situations.
When trading with a company, make sure to verify that you're transacting with a registered company. You can ask for documents like DTI registration, tax certifications, business permits, and other proof of registration. Legit companies will do everything to assure you that they're the real deal.
If you plan to buy in bulk, find the source itself. The middleman costs money. The tools you need to find a direct source are the same tools that make it possible for you to read this article. Use them wisely.
There's no shortcut to success or profit. Being parasitic is an unsustainable way to earn money. Although it can give you a quick head-start, the streak won't last as buyers will eventually throw you under the bus and realize that they can make fat stacks without you in the equation.
And finally, if it's too good to be true, it almost always is.