NBI Clearance Online: Your Guide To Quick Application And Renewal
9 min read
Applying for NBI online services is faster and more convenient now. Back then, you would have to fall in line early in the morning, and wait almost an entire day to complete the process.
The ability to apply for an NBI clearance online is a godsend in that it allows you to register, apply, and renew on a desktop or mobile device. You'll only need to go to the nearest NBI branch for verification of profile information (the one you entered in the online NBI registration), biometrics (that's fingerprint scanning), and after that, you can already claim your NBI clearance.
Granted of course, that you do not have any NBI "hits" or criminal cases associated with you, or your namesake (the person who has the same name as you).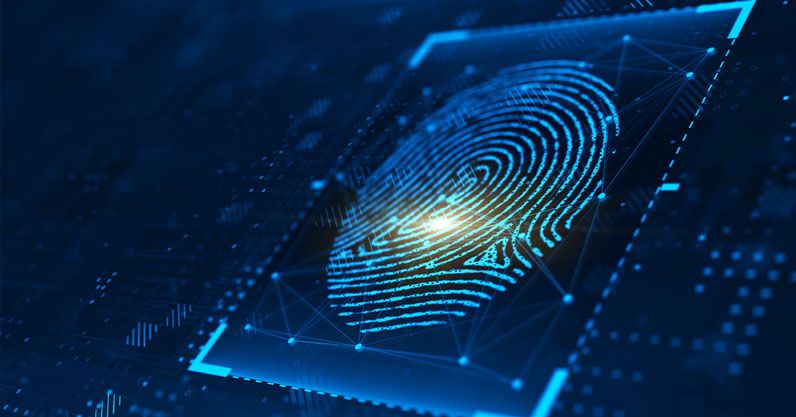 Detailed steps are provided below to guide you for a quick NBI clearance application online.
NBI Clearance application requirements
Jere's a list of the requirements for NBI clearance applications. These are needed to verify your personal details once you visit the office:
Two (2) government-issued IDs (including licenses and certification)
| List of valid IDs for NBI | Remarks |
| --- | --- |
| BIR | Original copy |
| Birth Certificate from PSA | Should be original or authenticated |
| Pag IBIG | Original copy |
| Passport | Original copy |
| PhilHealth | Original copy |
| Police Clearance | Original copy |
| Postal ID | Original copy |
| PRC License | Original copy |
| Senior Citizen's ID | Original copy |
| Senior Citizen's ID | Original copy |
| Solo Parent ID | Original copy |
| UMID (GSIS/SSS) | Original copy |
| Voter's ID or Certificate Of Registration | Original copy |
| Seaman's Book | Original copy |
| Marina | Original copy |
| Security License | For Security Guard |
| Certification from Malacañang | For indigenous groups, foundling, or tribal membership |
| School ID | Together with current registration card |
Steps for NBI Clearance online application
This process is best for first-time applicants or adults unfamiliar with NBI clearance online services.
Basically, it follows the sequence:
Registration
Appointment
Payment (where you need to go to any NBI branch to claim your certificate)
IMPORTANT: Applicants should know first where to go on the web to avoid clicking unnecessary sites. Take note that the official website of NBI is www.nbi.gov.ph, but it doesn't directly lead you to the online application form of NBI clearance.
There's ONLY one address under the NBI official website that works; the others listed on the table are commonly confused with the official platform.
| NBI Clearance website | Is this official? |
| --- | --- |
| www.clearance.nbi.gov.ph | |
| www.nbi-clearance.com | |
| www.nbi clearance.gov.ph | |
| www.nbiclearance.com | |
A. NBI Clearance Online registration
The first step is to create an NBI online account. Here are the steps:
Go to clearance.nbi.gov.ph.


On the right part of the page, you can see a box labeled, "Register." Answer the question if you already have an old NBI clearance issued since 2014 up to present. If you ticked, "No," you will be required to register as a new account.


Fill out the needed personal information.
Read and click "Agree" on the terms and conditions.
Tick on the captcha that says, "I am not a robot." Accomplish the simple task.
Click, "Sign up."
A page will pop up asking for a One-Time Password.


Input the six digits that will be sent to your phone or email.
You will be redirected to the default homepage, and sign in.
A new page will appear. Fill out the NBI clearance form with your personal details. Those boxes with red asterisks (*) are important for you to fill out.


Save information, verify the details, add photos (optional), and you already have an online account.
(Read: How OFWs Can Get Or Renew An NBI Clearance Abroad)
B. NBI clearance online appointment
Now that you have your NBI clearance login, you set a schedule for application or renewal. Here's how to set up an online appointment:
On the page where you can see your personal details, there are two boxes on the upper right corner. Click on the option that says, "Apply for Clearance."


You need to confirm your registration by putting what government-issued ID you will present to the NBI office of your choice.
A pop-up reminder will appear, then the page will show an online calendar for you to choose your schedule for NBI Clearance release.


Select the desired branch and it will show available slots (weekdays only) in blue color. There are two options per day: AM or PM.
The right side of the page shows your payment options for the NBI clearance fee.


By picking one payment method, you are shown your appointment schedule, payment instruction and your total fee, and your NBI clearance reference number.
Copy or take a picture of your reference number. You will use it for your payment.
Log out of your online account.
C. NBI clearance payment method
Here's how to pay your NBI clearance fee:
Go to the payment center with the reference number and pay the fee.
After processing your payment, check your NBI account. Your transaction should be changed from "Pending" to "Paid."
Keep your receipt.
(Read: How To Get A Police Clearance Online In The Philippines)
How much is an NBI clearance?
The clearance fee is P155 (P130 for the clearance + P25 for the system fee) for both local employment and overseas purposes.
Your chosen payment center will charge a service fee:
NBI payment options
Additional charges*
Bank Over the Counter
BDO: P25
BPI: P50
Online Bank
RCBC: P5
Bayad Center Outlets
–
Bayad Center Mobile App
–
ECPay
–
7-Eleven
P50
Mobile Payment
GCash: P10
*Prices may vary without prior notice.
How to claim your NBI clearance
After your payment, process your application by going to the chosen NBI clearance center. Follow the next steps:
Present two valid IDs (one of the two should be the same with the ID registered on the NBI website).
Present your receipt and/or reference number so they can pull up your profile and verify the information.
Accomplish your biometrics, signature, and photo capture.
The system will determine if you have hits or none. If you're clear, you can proceed to the releasing area and have your clearance ready for printing.
Steps for NBI Clearance renewal
This is how to renew your NBI clearance:
First, know your NBI ID number. You can find it on your recent clearance, located just above your name.
If you lost your expired clearance and you have no copy of the ID number, you need to go through the NBI online application again like it's your first time.
If you already have the ID number, you can renew your clearance in two ways: a) quick renewal and b) regular processing.
A. How to register for an NBI Clearance Quick Renewal
The Quick Renewal saves you from the traditional processing, which makes it convenient for those who can't make it for the NBI office hours because of the hectic schedule or distant location. Your printed clearance will also be delivered to your door.
Here are the steps:
Go to the NBI clearance official website.
On the homepage, below the moving images, you can find "NBI Clearance eServices."


Choose the "Quick Renewal" button.
Type in your alphanumeric ID number and click, "Verify."
Accomplish the NBI delivery form, providing an address with complete information and description.
Proceed by clicking, "Next," and choose your desired payment method. (See types above.)
Take note of your reference number.
Go to the payment center and pay the corresponding fee.
The NBI clearance QR fee is P355 (P130 for the clearance + P200 for the delivery + P25 service fee). Your payment center may also include additional service charges.
NBI Delivery time may take five to ten business days since your payment. It may vary depending on your location.
B. How to renew NBI clearance via regular processing
If you don't want to pay extra, you can still process your NBI renewal the old way. If you don't have an online account yet, start with number one. If you do, log in to your account and skip to number five.
Go online and visit clearance.nbi.gov.ph.
On the right part of the page where you see "Register," tick YES at the question if you have a previous clearance.


Fill out the basic information needed, and "Agree" on the terms and conditions.
Click on Proceed button. Then, create a profile.
Pick an appointment date, venue, and payment method.
Go to you chosen payment center and verify if your transaction is paid or pending on your online account.
Proceed to the chosen branch with your ID and receipt.
Have your profile verified, photo, fingerprints, and signature taken by the staff.
Wait for the printed copy.
(Read: Adulting 101: A Fresh Grad's Guide To Employee Requirements And IDs)
What to do in case of an NBI clearance hit
A hit status delays the release of your clearance copy. It can mean two things:
You have a namesake.
You (or your namesake) has a derogatory and/or criminal record.
Here are the steps to do when your application is tagged with hit:
Upon getting hit, you will be asked to wait for five to ten days. This allows the NBI to verify if your profile has no pending criminal record and if it's really just your namesake.
If proven that you don't have any derogatory report, you can just go back to the office and claim your clearance.
If there is a criminal record, you will be required to attend NBI Clearance Quality Control Interview. If it's proven that the case involved your namesake, the NBI agent will issue you an affidavit and release your clearance.
If proven that the administrative case is yours, you need to submit any legal document (court decision) stating the case is dismissed or closed.
When the case is proven dismissed with supporting papers, your NBI clearance will be released.
Always bring with you these legal documents when applying for NBI clearance, unless the system is cleared of the derogatory record.
(Read: Guide To The Most Powerful IDs In The Philippines – And How To Get Them)
FAQs
What are the types of NBI clearances?
Since October 2017, NBI consolidates all purposes for the clearance (be it for identification card, local employment, or overseas). The multi-purpose NBI clearance comes in color blue.
What is the validity of an NBI clearance?
The clearance is now valid for one year.
What is the contact number of the NBI?
Here are the NBI customer service you can call:
For Globe/TM users: 09179999421
For Sun/Smart/TNT users: 09204129999
For delivery inquiries: 09270475871
What is the fastest NBI clearance branch?
The efficient digital process of NBI in the Philippines makes any branch ideal.