Your Career And Financial Horoscope This 2020
7 min read
Is your financial health really written in the stars?
The New Year can lead you to a good financial standing, or it can also bring you to a quite challenging state. This can be influenced by a lot of factors, but it is mostly because of your life choices.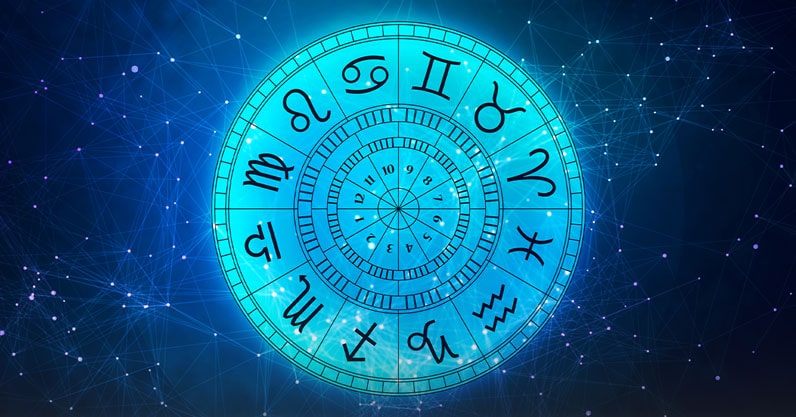 It's quite obvious that important money decisions can greatly impact your life and the comfort you're enjoying right now. Managing your hard-earned money is an important yet often ignored subject, that is why it's crucial to make good financial plans and decisions at the start of the year.
If you are curious about just how strong your financial life is going to be this 2020, read up and find out what the stars have in store for you. Take this as a guide to focus on your financial goals this year.
Aries (March 21 to April 20)
Lucky colors: Red, Pink, Yellow, Milk White
Colors to avoid: Black, Green
Lucky numbers: 5, 8, 16, 24, 37, 43
According to this year's finance horoscope, Aries natives are in good favor. Career promotion and a possible salary increase await those who hold long-term jobs, especially after showcasing exemplary work performance.
Those born under the star sign Aries will see a lot of doors opening with more opportunities to earn money to support their families. However, those who are involved in business should improve their relationships with their business partners as this will help them achieve huge financial profits year-round.
If you are unemployed going into the year, don't fret as you are likely to land your dream job. This can help them improve your financial condition this year and, in the years to come. Just make sure to invest wisely!
Taurus (April 21 to May 21)
Lucky colors: White, Blue, Green
Colors to avoid: Red, Yellow
Lucky numbers: 5, 8, 10, 11, 23, 34, 45
A steady financial front awaits those who are born under the star sign Taurus. They will be able to create solid financial plans and put them to work in order to maximize their profits.
Business deals involving families, friends, or close relatives is a big "no" this year as it can lead to either a loss of profit or broken relationships. Also, avoid borrowing or lending money from people who are close and dear to you.
People born under the Taurus sign must also take a closer look at their finances as they are prone to overspending on insignificant things, particularly gadgets. Be a little bit wiser this year. Always think twice, and spend on important stuff so you can  put more money for savings and live a comfortable life.
(Read: Why You Should Make It A Habit To Write Out The Complete Year In Legal And Financial Documents)
Gemini (May 22 to June 21)
Lucky colors: Green, Blue
Colors to avoid: Red, Yellow
Lucky numbers: 6, 9, 11, 19, 25, 35, 60
This 2020, people under Gemini will experience a roller coaster ride when it comes to managing their finances. This is a reminder for them not to make risky financial decisions as this can lead to heavy losses.
Employed Geminis will be experiencing tough times at work. Those involved in businesses should also remain vigilant in their deal makings because there is a big chance that it will pull them down.
Opening up and seeking advice from experts or even people you trust could really improve and strengthen your economic side. Always keep a close eye on your finances, as one wrong move can make or break your hard-earned money.
Cancer (June 22 to July 22)
Lucky color: Milky white, Red, Yellow
Colors to avoid: Blue, Green
Lucky numbers: 8, 10, 21, 28, 29, 47, 48
Cancer natives are in for a jackpot this year when it comes to building their finances. Their star sign reading indicates monetary gains either from inheriting a huge amount of money, or trying their luck at the lottery.
An increase in income, if you're employed, or a surge in your business profit will lead you to a more comfortable life especially if you increase the hustle in your respective fields.
Leo (July 23 to August 21)
Lucky color: Pink, Red, Yellow
Colors to avoid: Blue, Green
Lucky numbers: 2, 3, 4, 17, 18, 37, 44
Those born under star sign Leo should work harder this year as they will be facing financial problems this 2020.
Avoid overspending especially on people who are close to you. This will constantly make a dent on your budget and affect your savings.
If you are eyeing an investment, it would be best for you to do it as early as July to November for you to be able to get the full benefit. On the remaining months, you should put more effort into earning money to attain your desired profits for the year.
Don't hesitate to seek advice, go online, and seek the help of experts or people in your field as they can be a big help to attain your life goals.
Virgo (August 22 to September 23)
Lucky colors: Green, Blue, White
Colors to avoid: Red, Yellow
Lucky numbers: 4, 9, 16, 17, 22, 38, 41
For Virgo people, they will be seeing a positive light during the first five months of the year when it comes to their finances. Use this time to push long-term plans and projects as this will lead you to a steadier financial footing.
Learn how to differentiate your needs from wants, as expenses will increase significantly in the last months of the year. Things that can be bought at a later date are better acquired during the last few months of the year as it's the time with the biggest discounts, and so you learn the sweet and rewarding practice of delayed gratification.
Libra (September 24 to October 23)
Lucky color: White, Blue, Green
Colors to avoid: Red, Pink
Lucky numbers: 6, 7, 26, 30, 35, 38, 53
Constant efforts await Libra natives this year who are looking to improve their game in handling their finances. Increased efforts in pursuing your work and career will all be worth it this year.
Working Libras will be facing a lot of financial hurdles, so put in twice the amount of effort that you're already giving. Working harder can lead you to repay your loans and earn more money this year.
Scorpio (October 24 to November 22)
Lucky color: Red, Pink, White
Colors to avoid: Black, Blue
Lucky numbers: 4, 8, 10, 17, 19, 41, 49
This 2020, Scorpio people will be able to handle their finances wisely as the stars are in their favor. If certain situations where you need to shell out huge amount of money arises, think twice before spending more than necessary.
It would be better for you to list down your expected expenses and remove unwanted expenditures from your budget, or else your situation might worsen. Saving more money this year will be beneficial for you.
Always remember that things can go wrong quite unexpectedly. Always have a back up plan for emergencies, so you are not left with nothing when it has passed.
Sagittarius (November 23 to December 22)
Lucky colors: Yellow, Red, Pink, White
Colors to avoid: Blue, Black
Lucky numbers: 1, 5, 8, 22, 29, 33, 44
Those born under the star sign Sagittarius will attain wealth depending on the efforts they give for 2020. Those who are eyeing making short-term investments can see good results this year.
Trust no one, not even those in your inner circle, when it comes to money as this year, you're vulnerable to abusive people.
Unnecessary expenses will be coming your way, but if you manage your spending properly, this won't be a problem for you. From March to June, wealth will be in your favor only if you are wise enough to handle your finances correctly.
Capricorn (December 23 to January 20)
Lucky colors: Blue, Black
Colors to avoid: Pink, Yellow
Lucky numbers: 7, 10, 18, 21, 24, 36, 59
Employed Capricorns will be seeing slow progress when it comes to their careers. It is highly likely for you to find yourself escaping one hurdle, only to immediately face another one. Accept those challenges and make a valiant effort to overcome them and you will get your desired outcome. Take all the lessons you can from these challenges, so you know how to handle your life and finances moving forward.
(Read: Philippine Passport Ranking Moves Up In 2020)
Aquarius (January 21 to February 19)
Lucky colors: Blue, Green
Colors to avoid: Red, Milky White
Lucky numbers: 6, 7, 13, 16, 27, 34, 47
Aquarius natives will experience a subtle change in their finances this year. There won't be any profit loss for this year, but this only because you may be scared to utilize your money in the best way you can.
Additional expenses can spike up your budget this year and that is why married Aquarians should be able to discuss finances with their partners to enable them to settle their budgets and savings.
Overseas-related businesses can earn you huge profits, which will strengthen your financial condition through the last months of the year. Those working on multinational companies can also see their desired results, but it will be best if you stay away from friends who will lead you to spend more unnecessarily.
Pisces (February 20 to March 20)
Lucky colors: Yellow, Red, Pink
Colors to avoid: Blue, Green
Lucky numbers: 3, 8, 17, 33, 38, 44
Pisces people will be experiencing a favorable atmosphere for financial gains. This year will be beneficial for you especially if you take a closer look on your expenses. It also pays for you to always have a backup strategy just in case things do not go as planned.
Keep an eye on your finances and try to follow your budget in order to strengthen your financial side.
Sources: Business Insider, Astrosage.com, Ganeshaspeaks.com