MMDA Wants Faster Processing of Car Insurance Claims To Help Improve Traffic
2 min read
The Metro Manila Development Authority (MMDA) is reminding motorists to drive safe and keep out of accidents in an effort to ease the traffic situation in the metro.
Data from the MMDA states that there is an average accident rate of 320.29 cases a day in Metro Manila in 2018, with 47.33 accident cases per day on Edsa alone.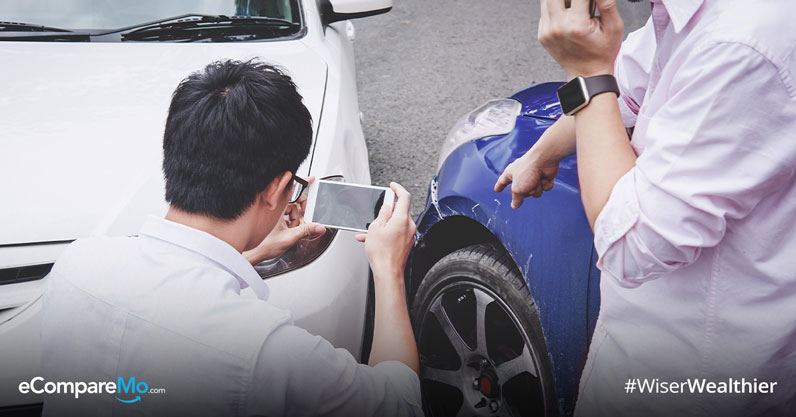 Around 270 of those cases recorded in Metro Manila damaged property, while 44 out of the 47 cases along Edsa also resulted in destruction of property.
There was also an average of one fatal accident case per day in Metro Manila in 2018, and 0.05 fatal cases per day on Edsa in the same year. Metro Manila also yielded that a total of 49.01 cases out of the 320.29 per day traffic, which had non-fatal injuries; while 3.20 out of the 47.33 per day traffic cases with non-fatal injuries happened on Edsa.
Fender-bender
To reduce the worsening traffic condition in the metro, the MMDA is stepping up and accelerating the process for obtaining vehicle insurance claims by motorists.
As claimed by a study done by the bureau, an average of 30 minutes is added to the travel time of each motorist due to accidents.
MMDA General Manager Undersecretary Jojo Garcia proposes that enforcers should be deputized to submit an initial investigation report and create a sketch of the incident.
Many insurance firms require these in order to process an accident claim.
(Read: How Different Car Insurance Companies Handle Claims)
By allowing the MMDA to do this, instead of the involved parties needing to wait for police officers to arrive, process the scene, and produce the needed reports, the vehicles involved in the accident can quickly be moved out of the way where they will no longer disrupt traffic flow.
The MMDA even added that it would be better to make the comprehensive insurance policy compulsory instead only of the TPL.
End the delay in processing claims
This plan has been laid out following criticisms from several senators towards a number of insurance firms that delayed the processing of claims in the event of road accidents.
According to them, requirements such as photos, police blotter work, and many more, which are needed to be processed before claims can be approved, can be done at once instead of staying at the scene.
Senate President Tito Sotto also said that motorists engaged in the collision can immediately exchange calling cards with one another and personally settle their claims instead of wasting each other's time staying and complaining at the accident scene.
"'Daming retrato na puwedeng kuhanan na agad 'yun but they insist on staying there, causing traffic for everyone, when puwede naman magpalitan na ng calling card ng insurance at dapat insured lahat ng vehicles," as per Senate President Tito Sotto.
(Read: How To Contest, Settle Your Violations Under The MMDA's No Contact Apprehension Policy)
Senator Franklin Drilon, on the other hand, said that claiming coverages is becoming a torturous process for every party involved in the accident.
"Insurance companies would not want to automatically pay but litigate the claim in the hope that the claimant will give up," said Senator Drilon.
Meanwhile, Senator Sonny Angara said that the process of releasing a memo circular is not a grueling task for insurance companies. If they only do so, there will be no hassle for motorists to file and get their insurance claims.
Even so, the MMDA is immediately holding every insurance company who will be violating their orders liable in accordance with the law.
SOURCE: ABS-CBN News Online