How To Contest, Settle Your Violations Under The MMDA's No Contact Apprehension Policy
6 min read
Almost every driver, at some point, will incur at least one minor traffic violation.
And if you happen to disobey certain traffic rules, you need to take responsibility for your violations. That, however, doesn't mean you should surrender blindly the moment you get caught by authorities.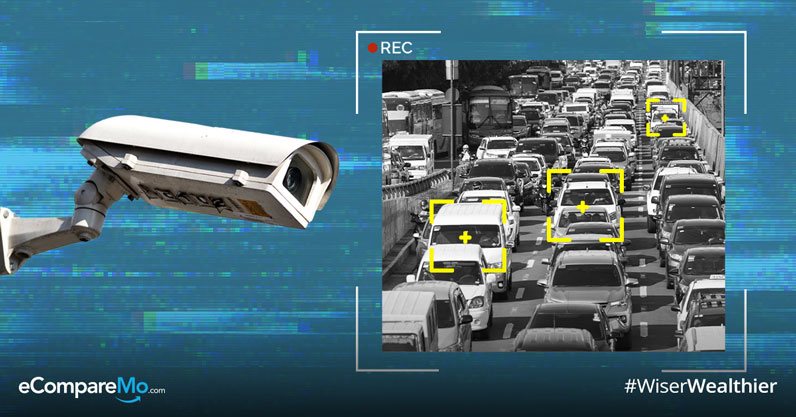 The Metropolitan Manila Development Authority (MMDA) re-implemented its No Contact Traffic Apprehension Policy in 2016.
While there are some cases when it's admittedly your fault, or you're just in the wrong place at the wrong time, it's best to know how this system works and what your rights are.
What is the No Contact Traffic Apprehension Policy?
The No Contact Traffic Apprehension policy uses CCTVs, digital cameras, and other technology to capture videos and images of vehicles violating traffic laws, rules, and regulations.
In places where the policy is in effect, it's meant to free up traffic enforcers from the task of flagging down traffic violators. It is also meant to catch moving violations. The idea here is that MMDA constables can thus concentrate on apprehending those who commit administrative offenses.
As part of the MMDA's "Na-HuliCamKaba" project, they launched a website called May Huli Ba? This lets you check if you have committed a traffic violation under the No-Contact Traffic Apprehension Policy.
(Read: What Happens If You Flee From A Traffic Enforcer?)
What happens if you have a violation under the no contact traffic apprehension scheme?
The MMDA No Contact Apprehension Team along with Land Transportation Office – Information Query Facility (LTO-IQF) will monitor the footage for violations and take note of the license plates of the vehicles. They will use this to identify violators.
You will be sent a summon of your violation at your registered home address. You have at least one week to settle this or you will be given a fine for each day you will exceed the given time.
You also have the right to file a protest before the MMDA-Traffic Adjudication Division or TAD within seven days from receipt of the summon.
Take note that if you don't do so within the prescribed period, it will be seen as a waiver of your right to contest the violation.
Fines and penalties should be paid within seven days upon receipt of the first summons to any authorized accredited payment centers unless a protest is filed before the MMDA TAD.
If there is a protest, the fines as finally adjudicated will need to be settled at the Collection Division of the MMDA Central Office.
(Read: 10 Most Expensive Traffic Violations In The Philippines)
How will the MMDA summon the violators?
Under the policy, erring motorists will be given notices specifying the date, time, location, and nature of the traffic violation committed.
Notices shall be sent thru registered mail (Philpost) for private owners of vehicles, while a bus company's liaison officer may pick up the summons in the agency's Records Division.
Traffic violators who refuse to receive or accept the summon without any valid reason shall be deemed to have received it by leaving a copy and submission of an affidavit of service or report attesting the refusal of the violator to acknowledge receipt of the Summon.
If the assessed fines or penalties are not settled, the violator's vehicle license plate number shall be included in the Alarm list and be reported to the LTO. Vehicles on the alarm list will be unable to get their registrations renewed until all fines and penalties are settled.
Do I have the right to contest the summon given to me?
Yes. You have all the right to contest a violation if you don't agree with it. In fact, one of our employees got flagged for a traffic violation in Tarlac and she contested it because she has tangible proof.
According to the ticket, the violation was caught on CCTV. She lives in Manila and she knows she was not in Tarlac on the date indicated on the ticket. She has proof because a CCTV camera in their barangay can prove that she was home at the time that the LTO says she was in Tarlac and she's going to the LTO with the footage to contest the violation.
If you experienced a similar scenario, you have fifteen days from receipt of an adverse TAD resolution to file a Motion for Reconsideration.
Within 30 days from receipt of the denial of the Motion for Reconsideration, you may file an appeal at the Office of the Chairman where the decision shall be final and executory.
(Read: Know Your Rights On The Road: What Traffic Enforcers Can And Cannot Do)
How can I check if I have any active violations?
The good news is, the MMDA has developed a website called "May Huli Ba?" which stores into its database all unsettled traffic violations. This will index all inquiries upon entering the license plate number and will show all active violations under the inputted license plate number.
How can I settle my violations?
Visit MMDA's "May Huli Ba?" website to check if you have any active violations.
Check if the violation was issued within or more than the 7-day leeway.
If yes, settle your payment at any MMDA accredited payment centers. If no, proceed to MMDA's redemption office.
Completely fill-out the payment form with the details indicated in your violation notice.
Proceed to payment and settle all charges. Be sure to keep a copy of the receipt for future reference.
(Read: You Can Now Check Online If You Have A Violation With The MMDA)
Accredited payment centers
a.) For traffic violations settled within the 7 days
If your violation issuance has not exceeded the 7-day leeway, you may settle at any of the following MMDA accredited payment centers below:
MMDA Treasury Division
All SM Bills Payment Outlet
All Meralco Bayad Centers
Via G-cash
Other accredited payment centers:
Cangatba Porac – located at the back of Municipal Hall of Porac Cangatba, Porac, Pampanga
Ever Gotesco Commonwealth – located at Commonwealth Avenue, Quezon City
Gulod Novaliches – located beside Meralco Nova
Meralco Complex Gate 2 – located at Meralco Complex, Ortigas Avenue, Pasig City
Pinagkamaligan Meralco Branch – located at Ma. Roxas St., Baranggay Pinagkamaligan Tanay, Rizal
Pritil Tondo – located beside Puregold Pritil
Romacom Muntinlupa – located beside PNB Poblacion Romacom Building, Muntinlupa City
Tropical Hut Taytay – located at Ortigas Avenue Extension Corner E. Rodriguez Avenue, Taytay Rizal
Ultra Mega Paliparan – located inside Ultra Mega Supermarket
Zapote Arcade – located beside Puregold Zapote, Zapote Arcade Corner Quirino, Zapote Road, Las Piñas CItt
b.) For traffic violations settled after 7 days
Traffic violations that have been issued for more than seven days shall be settled with penalty charges at the MMDA Redemption Office located at EDSA corner Orense Street, Guadalupe Nuevo, Makati City.
What will happen if I have unsettled violations?
If you have more than three unsettled violation penalty charges, you're going to have to secure a certificate of attendance by participating in the Traffic Academy program of the MMDA. Otherwise, you could settle the violation charges at the MMDA main office.
If a violator fails to settle the assessed fines or penalties from the receipt of the summon, the vehicle license plate number shall be included in the "Alarm list" and be reported to the LTO with a request that its registration not be renewed until the penalties or fines are fully settled.
SOURCES: MMDA, Top Gear, Pinoy Driver