Marcos Bridge Reopening, Tikling Junction Fiasco, And Other Motoring Stories
3 min read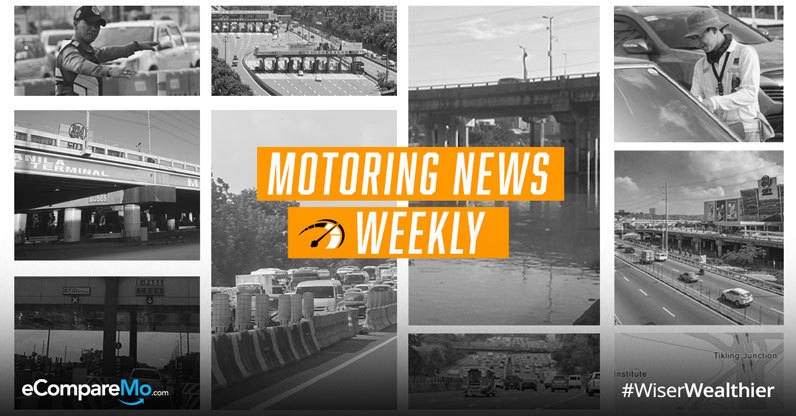 SMC opposes any plans for SLEX toll reduction
San Miguel Corporation President Ramon Ang lashed out at groups calling for toll cut at South Luzon Expressway (SLEX), saying that "unwarranted" calls could damage future plans to get investment for big-ticket projects.
In a report by Inquirer.net, Ang said that the Toll Regulatory Board's (TRB) recommendation is "unwarranted" and just a "knee-jerk reaction."
"We understand the knee-jerk reaction is to ask for something in return for a slight inconvenience. It's a populist idea. But I hope those pushing for this understand and see the bigger picture," he said.
"It will make the problem worse. More vehicles will flood the expressways, and nobody will be happy because of the increasing congestion," Ang added.
Weeks ago, the TRB formed a technical working group that studied if the horrendous traffic at SLEX due to Skyway Extension Project would warrant a toll reduction. The group suggested a refund of P44 for experience gridlock at the portions affected by the Skyway Extension Project.
(Read: SEA Games Traffic Scheme, CALAX Partial Opening, And Other Motoring Stories You Need To Know Today)
Tikling Junction's traffic light update experiment gets people talking
Last week, social media was abuzz after photos showed that the Tikling Junction in Taytay got an unnecessary upgrade: a traffic light system.
While people might think a traffic light on a "junction" is necessary, there is only one problem: Tikling Junction is a roundabout.
In a report by Visor, Taytay Traffic Management Group Ruel Lacanieta said that the traffic lights were installed as part of the municipality's experiment in managing the sluggish traffic in the area.
Tikling Junction services motorists not just from Taytay and Antipolo but also other parts of Rizal such as Binangonan, Angono, and others who are going to Metro Manila.
After the news received widespread flak from social media, motoring personality James Deakin posted a screenshot from Taytay Mayor Joric Gacula, saying that the municipality will get support from the Rizal provincial government as well as some support from the DPWH.
(Read: Will Modified Holiday Mall Operating Hours Help Ease Metro Traffic?)
Marcos Bridge reopened way ahead of its target completion date
Although the target date to finish the repair on Marcos Bridge was April 2020, the Department of Public Works and Highways (DPWH) went above and beyond to make sure the structure was usable in time for the Undas season.
The repair—which included redecking of the bridge slab, girder reinforcement, and other structural upgrades—were conducted by the agency to make the bridge "seismic-rated," according to DPWH Mark Villar.
"Ginawa namin 'to para maging seismic-rated bridge. Marikina is along the fault line so it's important that we retrofit the bridge. So, we did it quickly, we really targeted to finish it by Undas even though our original schedule is April next year," Villar said in a report by Rappler.
Marcos Bridge, which is a critical piece of infrastructure built above the Marikina River, services motorists from Marikina, Antipolo, and other parts of Rizal coming to the rest of Metro Manila. It is also situated within the West Valley Fault, which is believed to be responsible for the "Big One."
"As an integral access to Quezon City from the east of Rizal province, rehabilitation works on the bridge after its 40 years of service are necessary to ensure the safety and convenience of the public," Villar added.
(Read: LRT-2 Westbound Extension, Cavitex-C5 Link Toll Hike, Politicians To Take Public Transportation, And Other Motoring Stories)
Waze: Metro Manila is the world's worst place for drivers
Once again, Metro Manila nabs the first place in Waze's list of worst cities to drive in the world.
According to the social navigation app, the snail-paced vehicular movement in the country's capital caused cars to take 4.88 minutes to cover one kilometer. The country outdid other congested countries like Colombia, Indonesia, Israel, and Brazil.
In a report by Bloomberg, Waze country lead Sarah Rodriguez said the worst is yet to come as the app expects more distance will be covered by its users during the tailend of the year due to the holiday season. Around 16 percent increase in distance driven and 10 percent spike in users is to be expected before the year ends.