MMDA Modified Number Coding Scheme Explained
3 min read
After the May 27 meeting of the Metro Manila Council (MMC), the Metropolitan Manila Development Authority (MMDA) announced that they're implementing a modified number coding scheme for vehicles. This is in view of the placement of Metro Manila under general community quarantine (GCQ).
"Vehicles carrying more than one passenger, depending on the guidelines of the IATF on allowed passengers per type of vehicles, will be exempted from the [existing scheme]," MMDA general manager Jojo Garcia said. "We want the motorists to maximize the use of private vehicles on the road."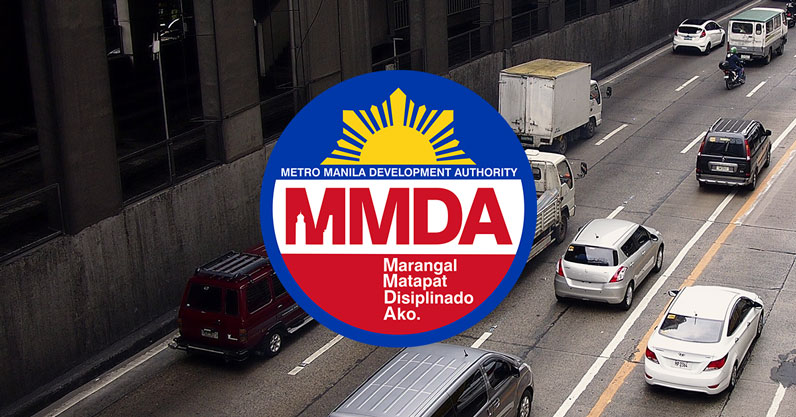 The new scheme was initially slated for a June 8 implementation, but was postponed until further notice as the Department of Transport (DOTr) is still making improvements in mass transport. As we await announcements, let's understand more what the new MMDA number coding is about.
UVVRP: a refresher
In case you forget what the original number coding scheme was, here's a little refresher: the united vehicle volume reduction program (UVVRP) is a scheme that prohibits drivers from driving their cars on certain days based on the last digit of license plate number or conduction sticker.
Under the scheme, you are prohibited from driving your vehicle from 7AM to 8PM based on the following schedule:
| License plate / conduction sticker number ending | Prohibited on |
| --- | --- |
| 1 and 2 | Monday |
| 3 and 4 | Tuesday |
| 5 and 6 | Wednesday |
| 7 and 8 | Thursday |
| 9 and 0 | Friday |
However, the government needs to make changes to make sure that the UVVRP can control the flow of vehicles and get people where they need to be. After all, public utility buses and jeepneys (except point-to-point buses) are prohibited during GCQ. To accommodate this, the MMDA came up with a modified version of the number coding program.
(Read: How To Get An IATF RapidPass: Application Guidelines)
MMDA modified number coding: What's new?
Under the modified UVVRP, the same rule still applies to vehicles—but with a little twist.
Garcia said that cars with more than one passenger can use the road even during their "coding" days. However, private vehicles need to follow the protocol of the Inter-Agency Task Force (IATF) on Emerging Infectious Diseases on the road.
First, the IATF only allows private car travel for essential trips. This includes, but is not limited to, the following: health workers, government employees, essential skeletal workforce employees, and workers of sectors permitted to operate during GCQ.
Second, private vehicles can only carry the following:
The driver
One passenger on the front passenger seat
Two passengers per row for front-facing seats
This means that if you drive a sedan, you can carry up to only three passengers with you. Mid-size sport utility vehicles can ferry up to six people if their models come with fold-flat seats. You get the idea. Also, all passengers must be deemed essential based on the criterion stated above.
What does it mean? Since the fate of public transportation is still in limbo—and it might not return anytime soon as the MMDA doesn't want them to operate yet—people need to maximize the vehicles plying our roads.
Carpooling is highly encouraged but only if you follow the safety standards set by the IATF. And if you decide to carry more than just one passenger with you, the incentive is that you're exempted from the number coding scheme.
This is better than your standard UVVRP because you being prohibited from driving your car is conditional, unlike in our regular coding scheme where it's an absolute rule.
(Read: How To Get Your Car Insurance e-Policy During The MECQ And GCQ)
Exempted from number coding
Another salient point of the new coding system is the exemption of medical frontliners from the modified number coding scheme.
Under normal circumstances, the UVVRP applies to all vehicles and does not discriminate based on your industry. However, given that health sector workers are much needed at the moment, the MMDA doesn't want them to be delayed by a simple traffic guideline.
"The MMDA understands the plight of the medical frontliners, so we want to assist them during this challenging time. We hope that by exempting them from the modified number coding scheme, we are helping to provide ease and convenience to their daily transport," Garcia said.
Medical workers will simply have to show the following documents to prove that they're really part of the health sector:
RapidPass (if your employer has issued you one already)
Company ID
Certificate of employment
Job order or contract of service
With these guidelines finally out, we have to bear in mind that we are still under community quarantine. That means we have to limit our drives to essential travel—no leisure activities, no social visits, and definitely no surprise mañanita for your friends or family.
(This post has been updated on May 30, 2020.)