Kumusta Ka? 11 More Times Sharon Cuneta Starred In Iconic Commercials
4 min read
Last Friday, the internet went bonkers after McDonald's Philippines released its new TV commercial starring the OG love team Sharon Cuneta and Gabby Concepcion.
The ad aptly called "Kumusta Ka," made fans go insane after seeing their idols reunite after 26 years. According to a report in Interaksyon, the video posted by the fast-food chain on Facebook garnered seven million views over the weekend and more than one million hits on YouTube.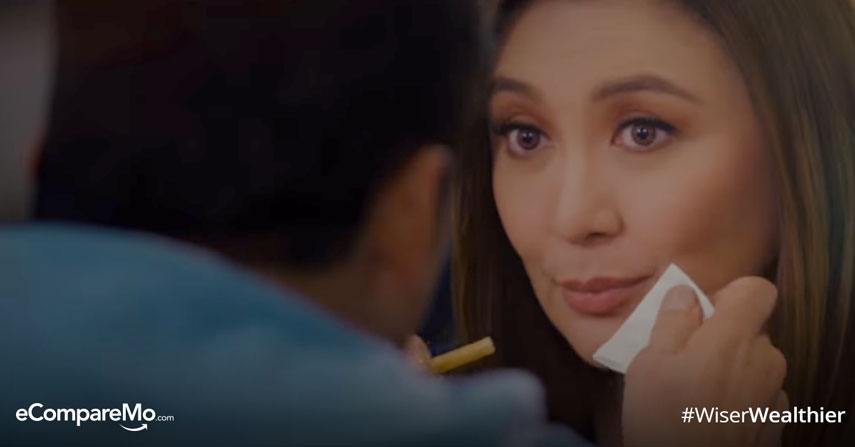 While this latest commercial shows that the love team's screen appeal hasn't diminished, Sharon Cuneta's appeal on her own is also a force to be reckoned with. She has always been a household name to a lot of Filipinos.
To celebrate her unfazed greatness, let's go back to the memorable commercials that starred Ate Shawie. We're doing this because we still can't get over that McDo ad. Trust us, we tried shaking off the kilig.
1. McDonald's
https://www.youtube.com/watch?v=OMLlr7G19hs
https://www.youtube.com/watch?v=C48dd_IbxrE
This fast food chain has used various local endorsers throughout the year, but none have had the staying power of the Megastar.
As we can see from the sampling of videos above, Ate Shawie has been generously lending her star power to McDonald's since time immemorial. Whether it's just by singing a timeless jingle or meeting OFWs in the United States, expect her to do the McDo gig until the end of time.
2. Superferry
The said shipping company may now be defunct, but we're pretty sure you can still hear her saying "sakay na" in your head.
3. Security Bank
According to Security Bank's YouTube videos, in the 70's it was actually Superstar Nora who was the bank's face. Then, in the 90's the Megastar took over. Obviously, Sharon's "airbender" dancing proved her to be a worthy successor.
4. Coca-Cola
https://youtu.be/UmfSPUwOt6U
If the 80's can be summed in a single Sharon commercial, it's definitely this Coca-Cola ad: Sharon in her maiden years, a catchy New Wave jingle, kitschy neon clothes, the overflowing optimism of the era, and of course, Gary Valenciano. We now know why everyone in the video is jittery and energetic (hint: it's too much soft drinks).
5. Lucky Me
We all know that the Megastar has a very powerful voice, ever since she made lots of people feel the bitter taste of heartache in her hit song "Mr. DJ". What we didn't know that she can also spit fiery bars after eating fiery noodles!
6. Nido
There's nothing more adorable than a family that sings together a la Sound of Music. The song Sharon performed for the Nido TVC became even more heartfelt with her kids also lending their voices to the song.
7. Selecta
I scream, you scream, we all scream for ice cream. Oh, if we only can be like Sharon in this commercial: still looking fabulous even after a tower of ice cream.
8. Century Tuna
We can all agree that the new faces of Century Tuna are enviably hot, but nothing beats the homey combination of canned tuna on top of rice and Sharon's soothing voice. Or as she sang in the commercial, "wala nang mas sasarap pa."
9. Seafood City
The Megastar also did some gigs for overseas brands catering to Filipinos. If this song doesn't seem familiar to you, maybe you can ask your friends and relatives in the United States about Seafood City. If they've been there long enough, then they probably never felt so homesick then after seeing this ad.
10. Lux
People may now associate this beauty bar more with Dawn Zulueta or Lucy Torres (it's the one with that Side A song). But there's something more resonant about this ad now that Valentine's Day is just around the corner. Yes, Ate Shawie is right, you should still be beautiful even if you spend the night bawling your eyes out because you're single. It also doubles as an advertisement for her film Kahit Wala Ka Na.
11. Lady's Choice
This campaign saw Sharon added some funk to boring mayonnaise by mixing in other ingredients: onions and mixed longganiza, garlic and chives, and bagoong. We picked the bagoong one for this item because we tried it when we were younger. Couldn't say it was bad because it actually worked.