How Will A Third Telco In The Philippines Affect Your Mobile Bills?
3 min read
It's no secret that the Philippines lags behind in terms of mobile services. Poor reception outside the metro, painfully expensive connectivity rates, and just terrible customer services—these are the main reasons why mobile research group OpenSignal ranked the Philippines as the second worst country in the world in terms of overall mobile speed.
All these problems facing mobile users in the Philippines have prompted President Rodrigo Duterte to do what everyone else was thinking: open the country to a new telco player.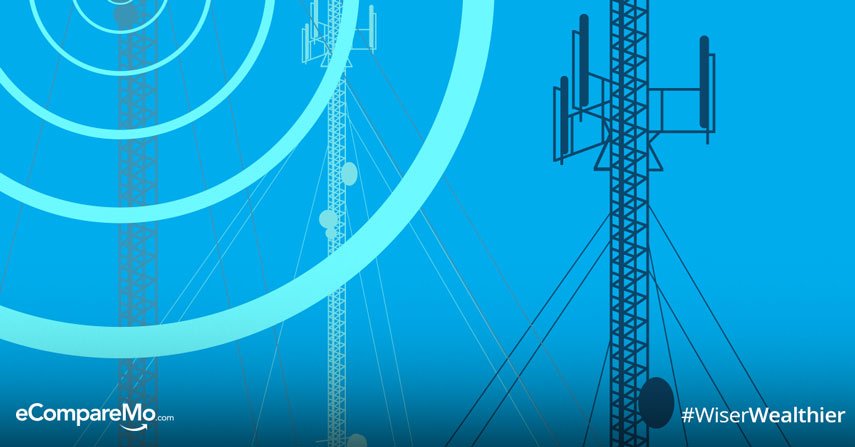 What happens to the Philippines when player three has entered the game? And if the potential new telecom company operates in the Philippines, how will they disrupt—or maintain—the dismal prices of mobile connectivity for every Juan?
China crisis
After Duterte announced his plan to break the telco duopoly in the country, one of the companies that were floated to enter the communication business is China Telecom.
Touted as one of the largest communication companies in the world, this state-owned communications firm has a total market value of $309.16 billion and is publicly traded in the stock exchanges of Hong Kong and New York City.
Although the president seems to favor the idea of China Telecom becoming the third mobile player in the Philippines, critics are wary of having a Chinese company operating in the Philippines. Security experts and lawmakers expressed their concern over the potential security issues posed by a foreign company, which is owned by one of the most aggressive countries in the region, operating in the Philippines.
In addition to the potential national security risks, China is also known for its rather wide censorship of information on the internet. With a Chinese telecom in play, the Chinese government can prohibit subscribers of their state-owned mobile telco to access to any content that is critical of their country. This can undermine freedom of speech in the country as well as the flow of information the people can receive.
Take a byte
If China Telecom gets the permit to operate in the country, they are expected to offer lower prices to Filipinos. However, nobody expects a company that shelled out billions of pesos on infrastructure, bureaucracy, and marketing to operate at a losing rate. Since we don't have a frame of reference on how they might price their services here, we looked at their mobile data offers in China.
According to China Telecom's 4G pricing, users have different data allowance inside Shanghai and the rest of China. Based on their prepaid plans, the following are the price of their mobile connectivity. Keep in mind that prices are already converted to Philippine pesos and rates used are the ones available as of writing:
8GB Shanghai only – P804.19 (valid for 100 days)
16GB Shanghai only – P1,608.88 (valid for 200 days)
60GB Shanghai only – P6,033.29 (valid for 400 days)
22GB Shanghai + 2GB domestic – P2,413.32 (valid for 180 days)
44GB Shanghai + 4GB domestic – P4,826.63 (valid for 360 days)
88GB Shanghai + 8GB domestic – P9,653.27 (valid for 360 days)
By getting the average price of Shanghai-only prepaid rates from China Telecom per megabyte (entirely ignoring the validity), you'll see that they bill around P0.10 per MB of data. Unlike our local mobile providers, the China-based telco doesn't offer time-based charging. Meanwhile, Globe's volume-based mobile surfing actually costs the consumer P2 per megabyte.
While China Telecom offers more bang for your back for every megabyte you use, local companies have an ace up their sleeve: promos. For instance, the crowd favorite GOTSCOMBODD70 that offers 1GB of mobile data and unlimited texts to all networks valid for one week for P70. Without even considering the unlimited text bundled and the seven-day validity, the Globe promo gives you P0.07 per megabyte as opposed to China Telecom's P0.10 for the same amount of data.
Other options
If you're thinking that we're fated to have a dysfunctional relationship with China Telecom, fret not. Other companies are also being named as the potential third party in the industry. Shenzen-based ZTE, KDDI of Japan, and Korea's LG U+ are just some of the names rumored to be courting the government for the permit to operate here.
For now, there's no need to migrate your selfies to Sina Weibo. Let's just hope that the third telco player will also introduce competitive rates, attractive promos, and music on hold that's catchier than those of our local teleco's customer support hotline songs.
Sources: Numbeo, Philippine Daily Inquirer, Open Signal, Manila Bulletin, Investopedia, Interaksyon