Postpaid Vs. Prepaid: Which Gives More Bang For Your Buck?
3 min read
Flash news: The smartphone penetration rate in the Philippines has already reached 40 percent.
And while 40 million Filipinos are already bona fide smartphone owners, experts have projected that it will escalate to 90 million in just a span of five years.
"While many of the more mature smartphone markets of the world have already displayed signs of saturation, the Philippine smartphone market continues to enjoy robust growth," said IDC Philippines market analyst Jerome Dominguez.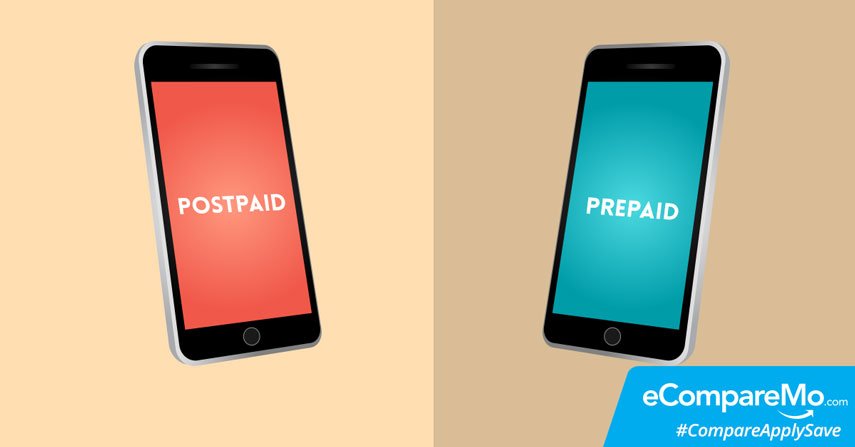 Say what you will about the country's telecom infrastructure, but the fact remains the same: You need a carrier to use your nifty smartphone.
But when choosing a subscription to go with your new gizmo, is it wiser to go prepaid or postpaid? To settle the debate, let's look at the advantages of each side and find out which one fits your mobile behavior—and budget—better.
Prepaid subscription
An overwhelming majority of mobile users in the Philippines are still on prepaid. According to GSMA Intelligence, that's 95 percent of the total user population in the country.
With SIM cards readily available almost anywhere, it's no surprise that more people prefer this to contractual subscriptions. But what else makes prepaid attractive to users? Here are some of them.
Controlled spending. Since you can only use how much you top up your number, you can never go over the limit and therefore see how you use your prepaid credits.
A wide range of promos. You can get more bang for your buck with big data allowances, unlimited texting, and more.
No contracts. Most postpaid plans, especially those that come with a mobile phone, come with a lock-in period that corresponding fees if you terminate your account prematurely. Prepaid plans don't come with a commitment.
Freedom to change carriers anytime. Switching from Smart to Globe and vice versa is as easy as slipping in a fresh pair of socks: buy a SIM card, plug it in, and you're done.
Reload anytime, anywhere. Ran out of credits in the middle of the night? No problem! Unlike in the old days where reloading is only possible through select retailers, you can now use your credit card to load credits.
Postpaid subscription
Postpaid plans are often associated with the alta, given that the old subscription tiers were too costly for the average Filipino.
However, newer and cheaper plans have emerged, which allows users to enjoy greater flexibility without breaking their budget.
Do you think postpaid is the one for you? Now let's have a look at the pros of signing a contract with your preferred provider.
Wide range of plans. You can now get a monthly postpaid service for as low as P599 from Globe and P399 from Smart. Pretty easy on the pocket.
Customizable subscriptions. Whether you're a chatterbox or a heavy data user, postpaid plans have something for you. Mix and match the services they offer—which you can do monthly in some instances—so you can make the most of your monthly payment.
Free phones. The phone included in your plan depends on the amount that you are willing to pay. In case you want something above your tier, you can always pay a cashout to get the handset you want.
Auto-debit on your card. While prepaid users can load anytime using their credit cards, postpaid users can stop worrying about skipping payments since they can set their accounts to automatically pay their mobile bills via credit card. No need queue up to the payment center.
Proof of billing. People who are serious about adulting know the critical importance of proof of billing. When applying for banking products like credit cards or loans, one of the most common requirements is proof of billing, and having an account under your name will increase your credibility with the banks.
In the end, it's all about finding the best option that works for you. If you're the budget-conscious type and you want to control how much you spend monthly on your mobile, then go for prepaid.
However, if you're looking for long-term benefits that go beyond the confines of your smartphone screen, then get a postpaid plan now. Just make sure you pay your bills on time.