Why We Have Only Two Telco Providers In The Philippines
3 min read
Last year, Forbes reported that most broadband subscribers in the Philippines are still tied to 2G and 3G networks, with only one percent of subscribers connected to LTE networks. This pales in comparison to the average in Asia, which is 12 percent.
This earned the country interesting monikers such as "Asia's worst internet service" and "outlier for internet sloth," per the renowned financial magazine.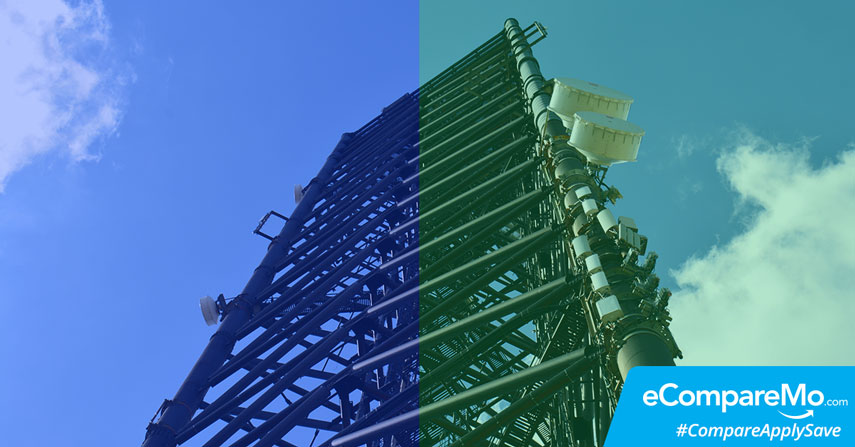 So despite being a billion-peso industry led by economic titans, why is the internet in the country slow, and why are we limited to only two choices?
A Delilah, not a Goliath
With only two companies competing for the lion's share, customers don't have much of a choice under this duopolistic system. However, some companies fought the long and hard war just to get the chance to provide more options to the public.
There have been many attempts already to break the loveless threesome between the two telco giants and the general public before.
In 2011, Sun Cellular and its parent company, Digital Telecommunications Philippines (Digitel), was acquired by PLDT.
Last May, Ramon Ang of San Miguel Corporation pushed back on his plans to enter the telco market after agreeing to sell his telecommunication business for about P70 billion.
Ang decided to sell the business, which has the rights to use the 700-megahertz spectrum, after a deal with Australian telecom giant Telstra fell through. Both Globe and PLDT will split the acquired assets equally.
Currently, the Philippine government allowed newer but smaller players to challenge the hegemony of the two telcos. With the franchise awarded by the Congress to "construct, install, establish, operate, and maintain telecommunications systems in the Philippines," there may still be hope for the Philippines to finally have more than two choices.
According to Rappler, the five telcos allowed by the government are: Avocado Broadband Telecoms Incorporated, Ama Telecommunications Incorporated, Infinivan Incorporated, Metro Connections and Telecom Corporation, and Megamanila Telcom Corporation.
With the influx of new companies to challenge Globe and Smart in their market dominance seem to be difficult, what does it take to become a telco company in the Philippines?
High cost, high risk, high rewards
Before he took oath as the new leader of the Philippines, President Rodrigo Duterte warned local companies to improve their service or they would force his hand to open the country's doors to foreign telco firms.
Almost one year after the stern warning, we've yet to see the new telcos offering better alternatives to our current choices. However, does the public really know how difficult it is to set up a new telecom company?
Sean Gorwan, Ericsson country head and president of Philippines and the Pacific Islands operations, told the Philippine Daily Inquirer that it takes massive resources to be able to operate at the same level as Globe and Smart. To service a population of 100 million, new players should have a capital spending of $10 billion over the next years. And that is not even achieving market dominance but rather equal share among three players.
While the expenses are big, the returns can also be potentially huge as well. Gorwan estimated that a company with three telecommunications companies would have an annual revenue of P100 billion each. However, only 20% of that will be pure profit, with the rest going to expenses and capital spending.
While previous attempts may have already been botched and the new breed of telcos are not big enough to compete with PLDT and Globe at a national level, it will be a welcoming sight for the consumers to see another choice other than the two. This will both drive the prices down and push the quality up. Maybe it's time we learn how to count to three.