How To Send Money Online To Remittance Centers
3 min read
The enhanced community quarantine has stifled our ways of life, including financial transactions—but it's necessary in flattening the curve of COVID-19 cases in the country. Because of this, personal visits to banks have been restricted—some even halted their operations.
But although most of the banks have suspended cash pickup at their local branches, your family can still claim the money from payout centers instead. If you're new to online banking, here's how you can send money online to remittance centers.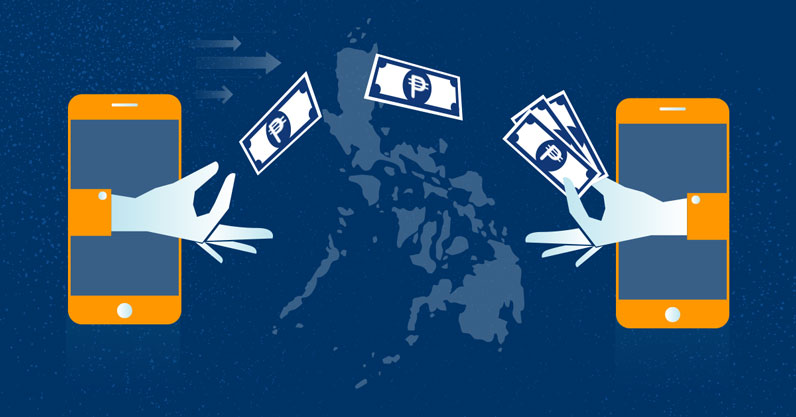 (Read: List Of Hospitals, Institutions, And Groups That Provide Free Teleconsultation)
Philippine banks and their local remittance partners
Here are the banks that are partnered with local payout centers:
Banco De Oro
These are the BDO remittance partners: 
Cebuana
M Lhuillier Kwarta Padala
Palawan Pawnshop
RD Pawnshop
Villarica Pawnshop
Bank of Commerce
Bank of Commerce (BOC) lets you claim money transfer through:
Bank of the Philippine Islands
You can transfer your funds to these BPI remittance partners: 
Bayad Center
Cebuana
LBC
M Lhuillier
Palawan Express
China Bank
Process your cash pick-up to this China Bank Savings (CBS) payout centers:
Cebuana Lhuillier
LBC
M Lhuillier 
Palawan Express 
SM Global Pinoy Center
Citi 
Citibank allows you to receive funds transfer via: 
Development Bank of the Philippines
Send money to these DBP remittance outlets:
Cebuana Lhuillier
M Lhuillier
Landbank of the Philippines 
Send your remittances from Landbank to these partner centers:
Puregold
LBC
RD Pawnshop
Palawan Express
Maybank
For Maybank, you can send your money to:
Metrobank
Money transfer for Metrobank is receivable at:
Philippine National Bank
For PNB, you can receive your online remittance via these cash pick-up outlets:
Cebuana Lhuillier
Palawan Pawnshop Locations
RD Pawnshop Locations
Robinsons Department Stores
Villarica Pawnshop
Rizal Commercial Banking Corporation
RCBC lets you receive money transfer through these remittance outlets: 
LBC
M Lhuillier
GCash outlets
Security Bank
Send your family money from Security Bank through these payout centers: 
LBC
M Lhuillier
GCash Outlets
United Coconut Planters Bank
Transfer funds from UCPB to these payout centers: 
M Lhuillier
Western Union
UnionBank
Here are the remittance centers where you can send your money via the UnionBank mobile app:
LBC
Palawan Express
Cebuana Lhuillier
Pera Hub
(Read: Bank Advisories For The COVID-19 Enhanced Community Quarantine Period)
Steps in sending money online to remittance centers 
For the sender, online transfer of money from your banks to payout centers come in these easy steps:
Log in to your bank's online platform or mobile app.
Choose funds transfer/send money and type in the amount.
Choose where to send the cash pickup (local remittance partner of your bank)
Submit the transaction and wait for the confirmation
Send the reference number to the recipient of the money transfer.
Note: the following steps above may be slightly different from the processes of each bank. This only serves as a general guide.
How to pick up cash at the remittance centers 
For the receiver or recipient, these are the steps to claim the cash:
Go to an open remittance partner of your bank.
Accomplish the "receive money" form and make sure to write the correct details (name of the sender, your name as the receiver, amount of the remittance, and most the reference number).
Submit the completed form to the outlet personnel
Present one government-issued ID at the counter.
Receive the money and count.
Sign the computer-generated "receive money" form and keep your copy.
The sender can track their transactions online or via the mobile app. If you want to cancel the money transfer or you are debited in spite of the unsuccessful transfer, contact your bank's customer service immediately. Usually, your account will be auto-credited within eight banking days with applicable terms and conditions.