RCBC Online Banking: Manage Your Accounts 24/7
4 min read
Easily manage your accounts with RCBC Online Banking while you keep up with your day-to-day activities. Spare yourself from the arduous waiting and the hassles of traveling to the bank, and use more your time for your family or work.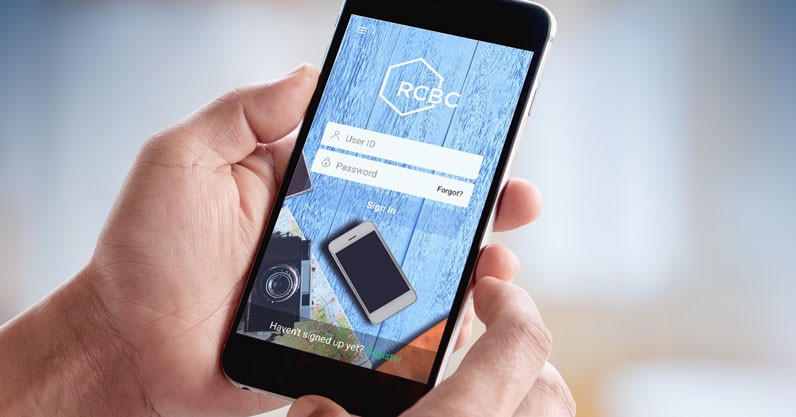 Here's what you need to know about the online facility of RCBC:
Features of RCBC digital banking
The online banking with RCBC lets you enjoy these following features:
1. Account inquiry and transaction history 
This feature lets you see your transaction history for the last 90 days and your updated balance from various accounts such as current accounts, savings account, and MyWallet Cash Card. These statements are downloadable in different formats such as XLS, PDF, and CSV—a feature available only after a month since enrollment.
2. Bills payment 
This feature processes your payments online up to P500,000 and tracks your payment status. You can also set up recurring payments that process at 10:00 AM, while scheduled payments can be canceled at least a day before the assigned date. 
3. Check Image Viewer
This feature allows you to review all your RCBC checks (issued, cleared, and drawn) for the last 90 days. You can view the front or back of the check, and you have the option to print it out.
4. Checkbook request 
This enables you to order a maximum of 10 checkbooks at a cost of P165 each. Note, however, that these can only be claimed at the branch where you opened your checking account. 
5. ePayslip Viewer
You can view your payslip online once the employer submitted it to the payroll file on the account branch. You can also send it to your email.
6. eShop payment 
Purchasing online is now possible through RCBC online. It lets you pay the item/s within an hour; or else it will be canceled. Failure to process the online purchase may mean you have insufficient funds.
7. Fund transfer 
The online platform allows you to transfer funds from and to your accounts. It is also possible to transfer to another RCBC account or any bank account affiliated with Bancnet.
Here's the limit of the amount you can transfer:
To your account: unlimited 
To a different RCBC account: P100,000 per day
To a non-RCBC Bancnet account: P50,000 per day
8. Remittance inquiry
This feature lets you view your remittances made.
9. Time deposit 
This allows you to place a time deposit online ranging from P5,000 to P10,000,000, to which the prevailing interest rate will be applied. There won't be a hard copy of the certificate for your online time deposit placement, but you will receive a confirmation email on your enrolled email address.
These Time Deposit placements processed in RCBC Online Banking can only be closed, pre-terminated, and terminated in online banking.
10. Customized dashboard 
You can also choose what you want to see on your dashboard by adjusting the settings. 
Accounts you can enroll in RCBC internet banking
These are the type of accounts (must be active), which can be enrolled online:
"Doing Business As" Accounts (DBA)
Bankard Credit Cards
Current Account or Savings Account (both PHP and USD)
Individual Accounts
In-Trust-For Accounts
Joint "OR" Accounts (JOR)
MyWallet Cash Cards
RCBC Loan (Personal, Housing, and Auto Loan)
Time Deposit (both PHP and USD)
Treasury Account
Trust Account (example: Unit Investment Trust Fund)
How to enroll in RCBC Online Banking
Follow these enrollment steps for RCBC digital banking platforms:
Visit the official website of RCBC and go to the online banking page.
Click the "Enroll Now" button on the login page.
Read and accept the terms and conditions.
Choose RCBC as your bank.
Choose the account type you wish to enroll.
Type in the card number, account number, and PIN.
Review the email address and phone number you registered in the Account Opening Form or Client Relationship Form that will be shown. If the details are not correct, you must update your profile by visiting your branch of account as soon as possible (but you can still proceed with the transaction).
If the details are correct, you may now click the "Send OTP" button.
Once you typed in the one-time password, create your login details: user ID and password.
Choose a Security Question with an answer only you know.
Click the "Submit" button and try to log in.
You can also enroll other accounts via these steps:
From the same online banking page, choose the "Manage My Account" menu.
Click the "Add Account" button you can find at the top right corner of the page.
Choose the accounts you wish to add. These can be ATM cards, Bankard credit cards, MyWallet cash card, non-ATM accounts, and RCBC Loan.
Finally, you can also enroll Trust and Treasury accounts through these steps:
From the same online banking page, choose the "Integrated Statement of Account" menu.
Click "Add" and type in the details of the account.
Activate the enrollment by signing in and sending the system-generated letter of confirmation to the RCBC Electronic Banking Support Department.
RCBC Mobile App
The RCBC Mobile Banking application is RCBC banking through your hand-held devices or smartphones. The app can be downloaded to Android and iOS. Now, anywhere you go and anytime you want, you can manage your accounts.
Here are the online services you can do with the mobile banking app.
Bills payment
Checkbook reorder
Inquire remittance
Instant fund transfer
Locate the nearest RCBC branches or ATM
MyWallet card reloading (without additional charges)
View FOREX rates
Viewing and inquiry of account
Viewing of online statements 
Viewing of the transaction history
RCBC ensures that the bank customers are served with convenience and security. Its online facility is just one of these ways to enhance customer experience.