How Are Car Dealerships In The Philippines Doing?
6 min read
Car lovers everywhere were in shock when two recognizable and well-established automotive brands like Honda and Isuzu closed some of their dealerships in Metro Manila. Honda dealerships located in Fairview, Marikina, Marcos Highway, and Caloocan closed down on June 2, 2020 while the Isuzu dealership in Greenhills also followed suit.
Understandably, clients from these dealerships may have reason to be slightly worried. One of the essential services offered by dealerships is the periodic maintenance of their vehicles within an area.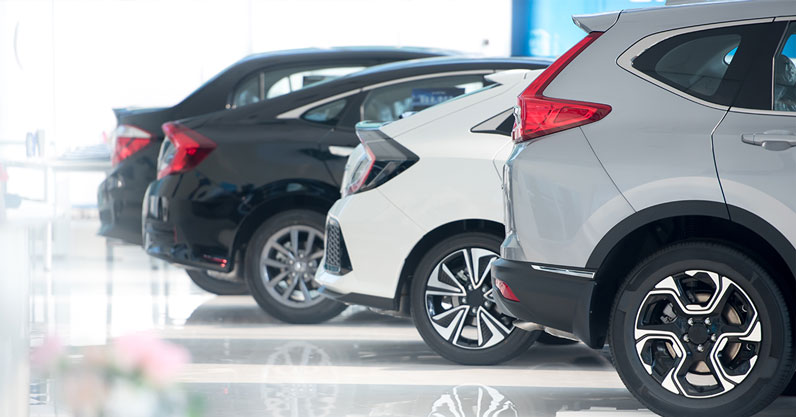 Should the car owners of these brands be forced to either go to a dealership in another city or to a neighborhood third-party auto servicing center such as "talyers" and the like? How will other dealerships manage the sudden influx of customers when we're fully aware of weekend logjams on PMS lines?
More important, is this going to be just a trend that will eventually die down or an indication of things to come: a new normal amid this ravaging pandemic?
We have a lot of questions. And this makes us wonder: "What's happening to the automotive industry here in the Philippines? How exactly did the COVID-19 pandemic affect them?"
We did an investigation and here's what we came up with.
Zero sales
Not surprisingly, the automotive industry has suffered along with most businesses due to the three-month lockdown. According to the Chamber of Automotive Manufacturers of the Philippines, Inc. (CAMPI) and Truck Manufacturers Association (TMA), total vehicle sales plummeted to 99.5%—or 133 units in April. That's overall sales.
The numbers crept up in May with 4,788 units sold, but this is still 85% lower compared to May 2019.
In addition to this, 15 companies reported no sales in April, while in May, eight companies still continued to report zero sales.
The hurt was felt across the board, from perennial top performers to relative newcomers in the industry. One of the companies that really felt the burn of the lockdown is the Yuchengco-led House of Investments.
They own the recently closed down Honda and Isuzu dealerships that represent almost half of its 11 dealerships nationwide. In a disclosure to the Philippine Stock Exchange (PSEI), House of Investments explained that they had to ensure "overall greater efficiency" in their car dealership business operations.
Market leader Toyota Motor Philippines still remains on top with 50.8% captured market share, although sales tumbled to 82.5% during the lockdown. Close behind is Mitsubishi Motor Philippines, with a 12.7% market share even though they only sold 22 vehicles in April.
Top Korean automaker, Hyundai Philippines began Q1 2020 registering a 27.6% decline in sales due to the effects of the Covid-19 outbreak.
(Read:How To Get Your Car Insurance e-Policy During The MECQ And GCQ)
Some bright spots
While the lockdown severely dampened automotive sales projections for 2020, there are still a few good takeaways from the situation.
Most dealerships already started to resume operations after the nation transitioned to GCQ and the loosening of lockdown restrictions. Some brands like Suzuki and Mitsubishi ramped up their corporate social responsibility efforts by launching promos specifically targeting our essential frontliners.
Suzuki announced a special ₱15,000 discount promo called Big Hero Promo for frontliners looking to buy new units of the APV, Celerio, Ciaz, Dzire, Swift, and Ertiga. Those qualified for the promo only have to present a valid ID indicating their profession or field to avail of this special discount that ends on June 30/
Suzuki's "Big Hero" promo for COVID-19 frontliners

Mitsubishi opens priority service lane for frontline workers
From the brand with the famous Three-Diamond Mark, Mitsubishi Motors introduced a priority lane for frontliner customers who need to have their Mitsubishi vehicles serviced.
Introduced as "Hero Priority Lane," this promo aims to provide quick and convenient service packages to frontliners by offering them a fast lane to all kinds of services at any Mitsubishi dealership.
Its sister company, Nissan, also recently announced a possible production partnership with Mitsubishi here in the Philippines. Will we be able to see a possible co-badged vehicle from these sister companies, similar to the successful Toyota 86 x Subaru BRZ collab? That's an exciting prospect to look forward to.
(Read: MMDA Modified Number Coding Scheme 2020 Explained)
A setback is a setup for a comeback
While it's hard to set optimistic projections these days, auto industry leaders are optimistic that a gradual recovery is on the horizon.
CAMPI President Rommel Gutierrez said: "At this point, the industry anticipates a dampened consumer demand for new cars for the coming months because understandably cars are considered as big-ticket investments. But we hope to see some gradual recovery perhaps by the fourth quarter of the year."
Some car companies have already started making some moves by launching their new cars online through livestreams.
This move toward digital is a huge pivot for the often conservative and traditional automakers. But these will definitely keep the atmosphere hopeful and exciting, in anticipation of the eventual comeback. Let's start with the cars that were launched in the middle of quarantine.
First, Suzuki Philippines was supposed to have a launch event last March 16 for their new additions: the XL7 and the S-Presso. However, the event had to be canceled in light of the ECQ. Despite this, Suzuki still went ahead with a "quiet launch" by making them available for reservation and enlisting digital publishers in the automotive niche.
Then two months later, Ford introduced a new trim for the Ford Everest called the Ford Everest Sport. It was slated to be launched in March as well, but the lockdown pushed its debut to May.
While the release was not as dramatic as it could be, the new Everest trim was received with much fanfare. And it's not hard to see why. Just look at this thing.
Building on the spectacular re-entry of Geely to the PH market with the marvelous Coolray, the Geely Azkarra made sure to make more heads turn when it was officially launched just a couple of weeks ago.
The compact SUV will be making its presence felt in the segment with its first-in-class hybrid technology and design that can simply be described as beautiful. Expect it to be a contender alongside the likes of the Toyota Rav-4 and the Honda CR-V.
Finally, the latest release that made huge waves is ironically the smallest car in this group: the 2020 Toyota Wigo. The refreshed version was also launched online on YouTube with an unlikely presenter, the popular band Ben&Ben, in June.
Like Ben&Ben's singles, the 2020 Toyota Wigo is expected to be a hit for those looking to get their hands on a sporty, and capable city slicker hatchback.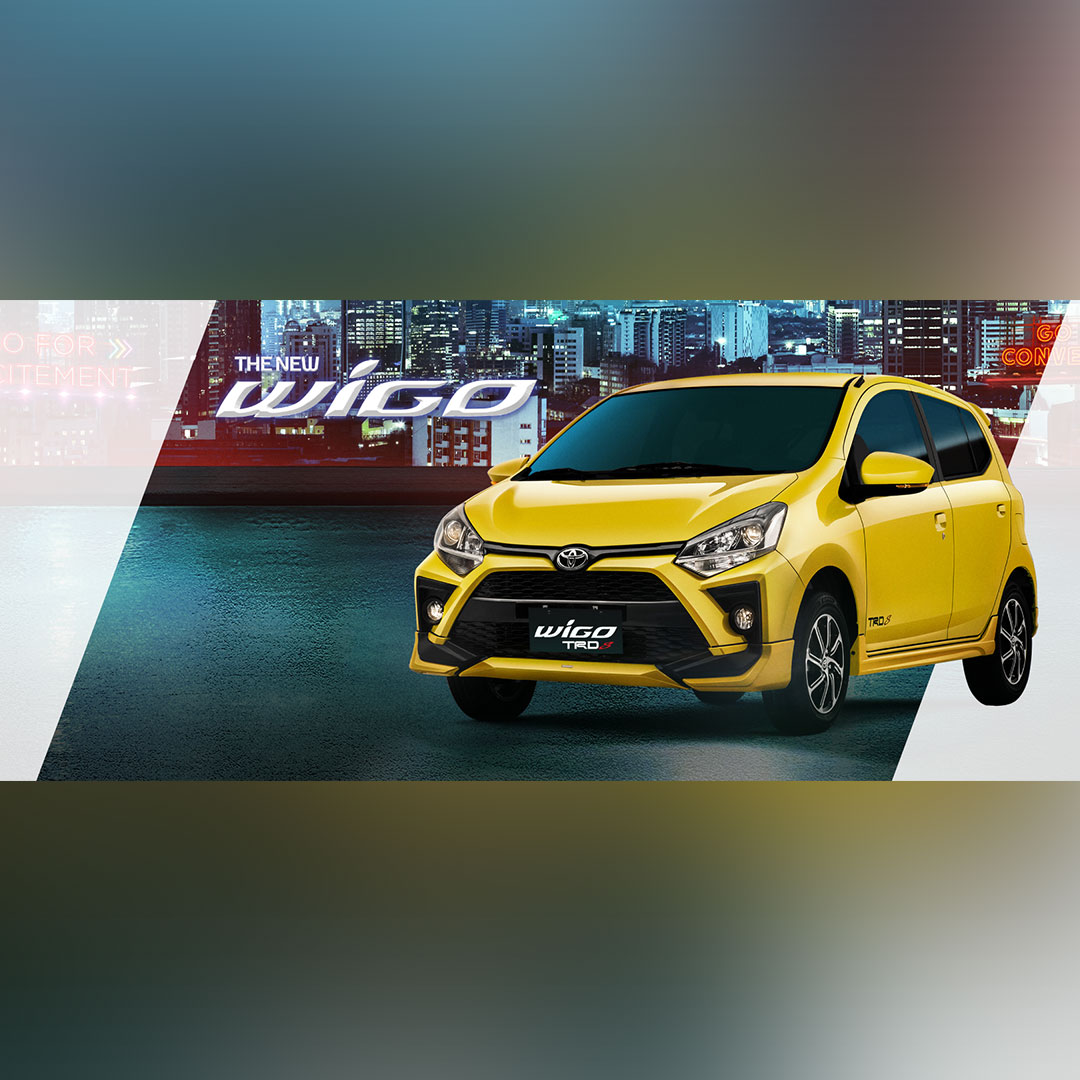 And to whet your new-car appetite for the days to come, Kia just teased a concept artwork for what appears to be their minivan, the Kia Carnival. Looks like K-pop groups aren't the only ones who know how to front a proper tease.
Here are other new car launches that you can expect in the future:
The all-new 2021 Mazda BT-50 pick up truck (finally)
2021 BMW M5
All-new Honda Jazz and Honda City
2021 Nissan X-trail
2020 Mercedes-Maybach S 560
2021 Lexus IS
Stay tuned as eCompareMo covers more new car releases as they happen.