Village Guards Can't Take Your Driver's License Upon Entry—PNP
4 min read
A PNP unit reminded everyone that village security personnel cannot confiscate the license of drivers visiting subdivisions
Only authorized personnel under the Land Transportation and Traffic Code are allowed to take any motorist's license, officials say
Their gate, their rules? The Philippine National Police (PNP) has finally cleared up all the uncertainties surrounding the long-standing practice of village security personnel demanding for the driver's license of visitors upon entry.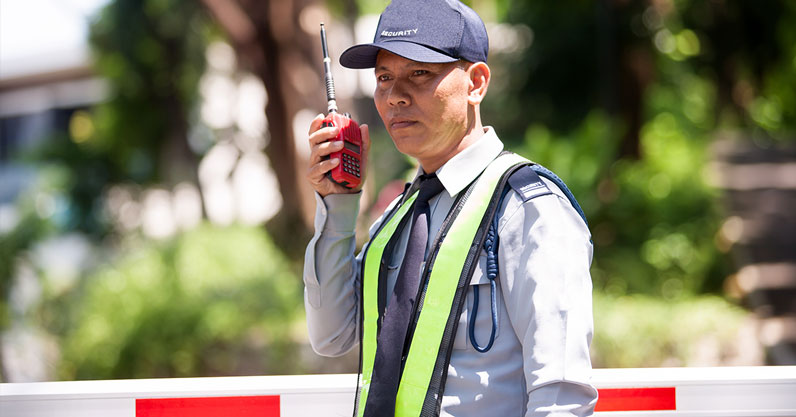 In a memorandum sent by the Supervisory Office for Security and Investigation Agencies (SOSIA) unit of the PNP, homeowners' associations do not have the authority to confiscate licenses from visitors.
Police Colonel Sidney N. Villaflor, SOSIA acting chief, said that only officers of Land Transportation Office (LTO) as well as other officials deputized by the government are the only ones who can take a person's license.
"The [homeowners' associations] and the security guards, villages, and condominiums are not authorized under traffic laws to take custody, even on a temporary basis, the license issued by the LTO," said the SOSIA in a memorandum signed by Villaflor.
To prove its point, the memorandum invoked the 50-year-old Republic Act No. 4136, which is also known as the Land Transportation and Traffic Code. Section 29 of the law states the following guidelines in in confiscation of driver's licenses:
"Law enforcement and peace officers duly designated by the Commissioner shall, in apprehending any driver for violations of this Act or of any regulations issued pursuant thereto, or of local traffic rules and regulations, confiscate the license of the driver concerned and issue a receipt prescribed and issued by the Commission therefor which shall authorize the driver to operate a motor vehicle for a period not exceeding seventy-two hours from the time and date of issue of said receipt. The period so fixed in the receipt shall not be extended, and shall become invalid thereafter. Failure of the driver to settle his case within fifteen days from the date of apprehension will cause suspension and revocation of his license."
Aside from a provision of the Land Transportation and Traffic Code, the memorandum also used an administrative order from the Housing and Land use Regulatory Board (HLURB).
According to HLURB Administrative Order No. 03-2017: "It shall be prohibited to require the driver of any vehicle entering the subdivision or condominium to surrender his/her driver's license."
To allow village security guards to regulate entry and exit of visiting vehicles, the PNP instead recommended the use of other proofs of identity to be shown upon entry.
"In lieu thereof, the drivers of vehicles entering these properties may present any valid government-issued identification cards to said security guards. Likewise, said security guards are reminded to uphold their professional conduct and ethics and be courteous to everyone," the memorandum concluded.
Villages as private properties?
There are many reasons why motorists are vehemently against license confiscation conducted by security guards. Two of the strongest arguments against them are the following:
Liability issues upon guards taking custody of your driver's license, e.g. "will they help you apply for a replacement of your license when they lose it for some reason?"
It is illegal to operate a vehicle without carrying your driver' license
Playing the devil's advocate, AutoIndustriya.com published a writeup in favor of homeowners' associations having the right to confiscate your license upon entry. To make a solid argument, they used the same Land Transportation and Traffic Code to prove their point.
Paul Cornelius Castillo, resident legal expert of AutoIndustriya.com, said that while it is illegal for drivers to use their cars without their driver's license, our laws state that it only applies to "public highways," as per section 3(a) and 3(j) of the Republic Act No. 4136.
Section 3(a) of the law defines motor vehicles as "any vehicle propelled by any power other than muscular power using the public highways." Meanwhile, section 3(j) explicitly stated that highways "shall mean every public thoroughfare, public boulevard, driveway, avenue, park, alley and callejon, but shall not include roadway upon grounds owned by private persons, colleges, universities, or other similar institutions."
"Private villages and subdivisions are of course private property and are not public highways or thoroughfares. One operating a motor vehicle in a private subdivision is driving a motor vehicle without using public highways. Hence, it can be said that it is not the 'operation of a motor vehicle' under the purview of Section 19 of the Code," wrote Castillo.
"Consequently, asking a driver to leave his or her license at gate of a private village cannot readily be said as asking that person to violate the law, since the roads the person is about to drive on are not the public highways mentioned by the Code."
Any road within the premises of subdivision or a condominium is considered private. This means that surrendering the license to guards on duty does not explicitly mean that you're violating the law. This goes both for the security personnel manning the gates of private properties and the visiting drivers required to surrender their cars.
Although the opinion is already four years old, one thing remains for sure: the Land Transportation and Traffic Code must be overhauled to accommodate the changes of the times. A 50-year-old law may be applicable during its creation, but it needs to be revamped to further remove any loopholes and make our policies more coherent.
"What is notable though is that in other recent laws relating to motor vehicle use, such as the Anti-Drunk Driving Act and the Anti-Distracted Driving Act, a motor vehicle is defined without any qualifier on where it is operated on. The generational gap between the Code and more recent laws may have resulted in the latter having a broader definition of motor vehicle operation," Castillo said.