GrabPay Card: How To Get One In The Philippines
4 min read
Grab has teamed up with Mastercard to make their mobile wallet more robust than ever and introduced the GrabPay Card.
The all-digital card will not just payments for your Grab transactions more convenient. It comes with a whole new set of perks that will make you definitely consider upgrading.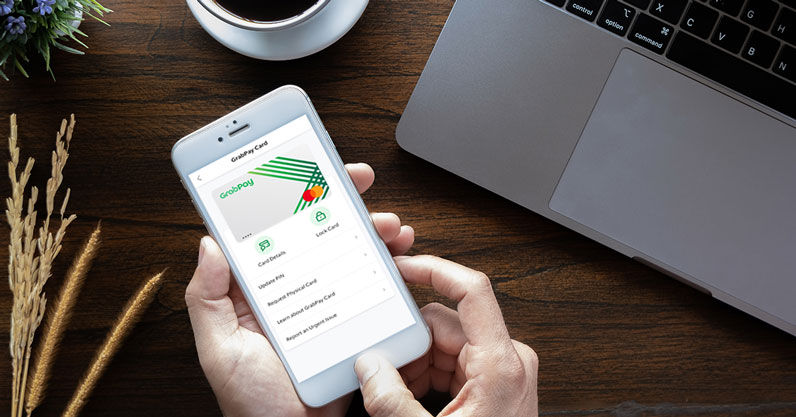 According to GrabPay Philippines head Jonny Bates, the upgraded version of the mobile wallet is a very opportune time for Filipinos to not only stay safe but also embrace digital transformation through mobile payments.
"As cities slowly get back on their feet after months of lockdown brought about by the COVID-19 pandemic, digital payments become the critical enabler to embrace this new reality," Bates said.
(Read: The GCash Mastercard: An Alternative Option To Debit Cards)
"The launch of the digital GrabPay Card powered by Mastercard supports our mission of providing safer transactions and bringing more cashless opportunities to Filipinos not only for local transactions but also everywhere in the world," said Jonny Bates, Head of GrabPay Philippines," he added.
What are the uses of GrabPay card?
In a nutshell, the Mastercard-powered GrabPay Card is an upgrade to your account's GrabPay service. The virtual card, which is linked to your mobile wallet, allows you to pay for any merchant that accepts Mastercard.
Currently, your GrabPay wallet can only be used to pay for your Grab services such as booking a ride, ordering via GrabFood, GrabExpress deliveries, and bills payment. In addition, some stores in the country allow GrabPay transactions via in-store QR codes.
(Read: DOTr, LTFRB, GCash Team Up For Contactless Fare Payment System In Taxis, TNVS)
With GrabPay Card, you can expand the power of your mobile wallet and earn reward points at the same time.
In other Southeast Asian countries, Grab is already one of the more popular cashless transaction platforms used by customers. Last year, The Strait Times reported that GrabPay has the lion's share of mobile wallet penetration among Singaporeans.
In Indonesia, the brand is more than ready to compete with Go-Jek, a fierce homegrown competitor that has long expanded its service beyond transportation booking.
In the Philippines, digital payment adoption was slow to pick up its pace. The Bangko Sentral ng Pilipinas (BSP) reported in 2018 that almost 100 percent of transactions were still conducted using physical cash. However, the pandemic gave people the reason to make the switch to safer and more convenient payment methods.
According to a survey conducted by Mastercard at the height of the quarantine, almost half of Filipino consumers started to use contactless payments such as mobile wallets and card payments due to COVID-19. This is in line with the central bank's push to bump up digital transactions to 20 percent.
Fortunately, upgrading your GrabPay mobile wallet is easy. To activate your free premium wallet, just follow the steps below to get yours.
How do I enable my GrabPay Card?
If you're at least 18 years old and a legal resident in the Philippines, you are eligible to upgrade your account and get your digital GrabPay Mastercard for free. Here are the steps to start your activation:
Open your Grab app via your smartphone and go to your GrabPay page. Make sure that your mobile wallet is already activated.
Click on "upgrade now" to start with your electronic know your customer (eKYC) process.
You need to provide the following for your eKYC

Valid government-issued ID with birthday (Passport, driver's license, NBI clearance, etc.)
Proof of billing with address (bank statement, electricity, water, internet, etc.)

Talk to a Grab representative via a short video chat to confirm your identity
That's it! Once you've completed the said steps, you can start using GrabPay Card in a matter of minutes. Just make sure that your mobile wallet has enough balance to complete any transaction.
What are the safety features of the GrabPay Mastercard?
Just like your standard credit or debit card, your GrabPay Card comes with 16-digit card number and card verification value (CVV) that can be used to complete your cashless payments. Your digital card will draw funds from your GrabPay wallet instantly.
To access your Grab card, do the following:
Go to your GrabPay page using your app
On the settings portion of your GrabPay, look for GrabPay Card
You will find the details you need for cashless transactions such as card number and CVV
Since the service is an all-digital payment platform, the tech company isn't issuing physical copies of the card at the moment. However, Grab said in their support platform that they have plans to release physical cards in the future.
During the new normal, it's best to diversify the options you have for safe and convenient digital payments. GrabPay Card, just like one of the many choices out there, is there to make your life easier.