COVID-19 Test Kit Procedures In The Philippines: Types, Cost, And Accuracy
6 min read
COVID-19 testing is essential to fight the pandemic.
There are two kinds of COVID-19 tests being used as of July 2020: swab test/PCR test and antibody test/rapid test. There are advantages and disadvantages to both but swab tests give the most accurate results.
Testing for coronavirus is only uncomfortable, not painful.
Following health and safety guidelines is a must whether a person is COVID-19 positive or negative.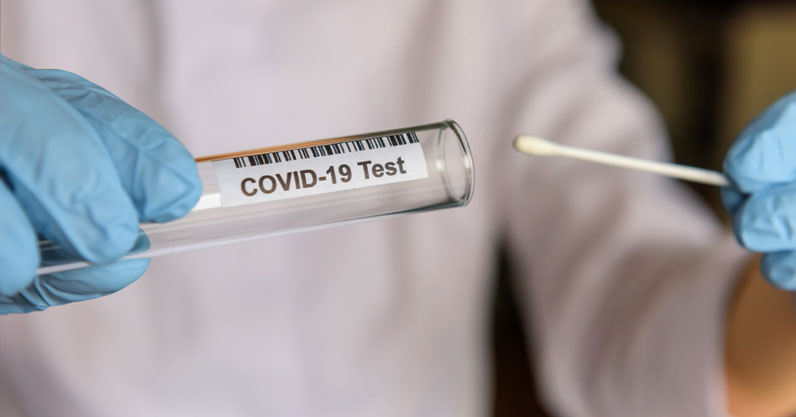 Since the quarantine began mid-March, COVID-19 testing has been an urgent, relevant, and important topic for a good reason. The world needs to flatten the curve and find a cure before the pandemic claims more lives and delay our progress back to normalcy.
Contents
"We have a simple message for all countries: test, test, test," said Dr. Tedros Ghebreyesus, Director-General of the World Health Organization (WHO).
To do this, the government and the private sector have been working hand-in-hand, hustling to implement testing programs to make evidence-based decisions to slow down the spread of this disease.
The Department of Health (DOH) is also already boosting efforts to include asymptomatic individuals in testing. This is the only way to ease the pressure not just on public health and safety, but also on our economy.
QUIZ: How Much Do You Really Know About COVID-19?
Why is COVID-19 testing important?
Large-scale testing allows health services to quickly respond to those who come out positive and provide proper treatment to decrease unnecessary deaths.
As our country's cases continue to rise, early detection and containment is key to keep the spread of the pandemic at bay, and mass testing is one of the key components to this alongside contact tracing and isolation.
Without COVID-19 testing, the virus will run rampant and overload health facilities, which will lead to more devastation of lives.
Thankfully, we've already discovered ways to perform testing on a bigger scale. Here we explore and examine the various testing procedures available, how they work, and how much they cost.
Different types of COVID-19 tests
There are two distinct types of testing available right now: the viral test and the antibody test.
1. Viral test via swab testing/PCR test
Viral tests check samples from the respiratory system by putting in a swab through the nose or the throat. Technically, this is known as "real-time reverse transcription polymerase chain reaction (RT-PCR)" test, but it is commonly called swab test or PCR test.
The swab is then taken to a laboratory where medical technologists process the specimen through a machine that can analyze whether the sample is positive or negative.
2. Antibody test or rapid testing
Antibody tests check your blood by taking a blood sample from a finger prick. Since antibodies are disease-specific, this test will indicate if you have been infected by showing the presence of two antibodies: the immunoglobulin M (IgM), which is an early immune response, and the immunoglobulin G (IgG), which is a delayed immune response.
IgM can be found in people who are positive for COVID-19 and are still infectious. IgG is found in those previously tested as positive but already recovered.
Aside from determining a person's current state of coronavirus infecion, rapid testing can help healthcare professionals identify those who can donate blood for plasma therapy, a kind of treatment for those who are currently suffering from COVID-19's symptoms.
Rapid test vs Swab test: What's the difference between the two?
Time needed to yield results
Results from swab tests can take anywhere between 24 hours to three days, depending on the volume of tests being processed. Antibody testing is much faster, hence the term "rapid testing" because it only takes 45 minutes to yield results.
Advantage: Rapid test
Read: Telemedicine In The Philippines: Where To Go For e-Consultation
Accuracy
While rapid testing yields results faster, they aren't reliable in terms of accuracy in yielding positive results. Since antibodies can take anywhere from one to three weeks to show if a person is infected with COVID-19, they might really be carriers even though rapid testing reflects a negative result.
In addition, rapid tests cannot differentiate among other viruses under the same family as COVID-19 since they all have the antibodies that the immune system produces to fight them.
Prof. Marilen Balolong of UP Manila's Microbiology Department also stated that reliability of rapid testing is between 30% and 80%, which isn't reliable enough for individuals to act on.
On the other hand, swab testing is much more accurate at 97% reliability since the test specifically looks for viruses in your respiratory tract. However, since the processing of swab tests is more tedious, there is a higher probability of human error.
Advantage: Swab test
Cost
Imported PCR testing (inclusive of test kit and processing) can cost around ₱3,000 to ₱8,000. Rapid testing is much more inexpensive, only costing around ₱400 to ₱800. Of course, prices depend on the brand and lab processing costs.
For example, the Philippines' first locally developed PCR test kits made by a team of scientists from UP-National Institutes of Health, the Philippine Genome Center, and The Manila HealthTek only cost ₱1,320, before laboratory processing.
Advantage: Rapid test
While rapid test takes two out of three categories, we can't just gloss over the fact that swab test still remains the gold standard for accuracy in COVID-19 testing. Better be safe than sorry.
Read: How Much COVID-19 Treatment Costs In The Philippines
Does a COVID-19 test hurt?
According to Elizabeth Hanes, a US-registered nurse and contributor to WebMD, swab and rapid tests might look painful, but in reality, they're just uncomfortable.
"I suppose the answer depends on your personal pain tolerance, but— having personally undergone the flu swab test, which is very similar to the coronavirus test—I would say getting your nose swabbed falls under "weird" and "uncomfortable" more than "painful."'
She also noted that if you're a PUI (person under investigation) or if you exhibit symptoms of COVID-19 such as fever and dry cough, it's better to move past the fear of getting the test performed so you could be assisted properly.
"Don't put off a COVID-19 swab test out of fear about how unpleasant the procedure might be. Early diagnosis allows for earlier medical intervention if your condition worsens. Plus, if you have the coronavirus you need to know it so you can self-isolate to avoid spreading the virus to loved ones in your household and anyone else you encounter."
What should you do after a COVID-19 test?
What you do after the getting tested really depends on the result. Here are the next steps to take:
If the result comes back positive
Seek medical attention as soon as possible
Stay in a separate room
Wear a mask
Avoid sharing items
Monitor your symptoms
Self-quarantine for 14 days
Wash your hands often
Clean high-contact surfaces regularly
According to the CDC, you can only be in contact with other people if you are already medically cleared. This might mean testing negative two consecutive times in a span of 24 hours.
If the result comes back negative
A negative result doesn't put you in the green. You're either not a carrier or the result may not be accurate, like from a rapid test. You can also be asymptomatic, which means you have COVID-19 in your system but symptoms of the disease don't show.
You must always assume that you might be a carrier of the virus. So remember to:
Stay home as much as you can
Keep the six-feet social distancing protocol
Wash your hands often
Wear a mask
Don't touch your eyes, nose or mouth.
If you have a fever, cough and difficulty breathing, seek medical attention