Just How Expensive Can 'Pa Pa Pi' Be? The Economic Cost Of Renaming An Airport
7 min read
Last week, Representatives Paolo Duterte (Davao), Lord Allan Velasco (Marinduque), and Eric Yap (ACT-CIS Party-list) filed House Bill No. 7031 to rename Ninoy Aquino International Airport (NAIA) to Paliparang Pandaigdig ng Pilipinas (PaPaPi).
According to the presidential son, the lawmakers filed the bill to make the main international gateway "more representative" of the country.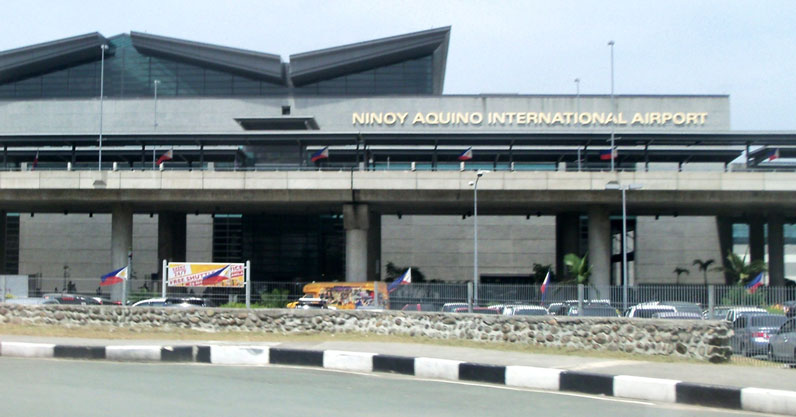 "We need a more representative branding for the international gateway of our country, thus our proposal renaming NAIA to the Paliparang Pandaigdig ng Pilipinas. Aside from it bearing our country's name, it is in our national language," Duterte said.
"We want it to reflect the legacy of the Filipino people, our everyday heroes. The name bears no color, no political agenda. It only signifies our warmth as Filipinos in welcoming our own kababayans and foreign visitors."
Meanwhile, Yap of ACT-CIS Party-list said that changing the name of the airport to remind returning overseas Filipino workers (OFW) that they're home.
"We want for the name of our country to be the first thing welcoming the return to our countrymen as well as tourists from abroad when their planes land. We want to make them feel like they are home. There are many personalities who also deserve their name, institution, and so on. But when it comes to our airport, it should reflect the country and the Filipino people," Yap said.
"Marami naman na personalidad na karapat-dapat rin na sa kanila ipangalan ang institusyon, daan, at iba pa. Pero pagdating sa ating paliparan, dapat ay sumalamin ito sa bansa at sa sambayanang Pilipino."
The lawmakers proposed the bill amid the pandemic, with 38,511 confirmed cases of COVID-19 in the Philippines and a death toll of 1,270 as of writing. With the bill still about to undergo first reading, the lawmakers are yet to release a copy of the bill.
(Read: Air Travel In The Philippines: How GCQ Restrictions Will Affect Domestic And International Flights)
From MIA to NAIA
First opened in 1948 as a commercial airline hub for increasing air travel, NAIA was originally named Manila International Airport (MIA) until 1987 until Republic Act No. 6639 lapsed into effectivity.
Under the law, it only had two provisions: changing the name of the airport to NAIA and the effectivity is as soon as possible.
With the increasingly divided politics in the country, some took a shot at the airport named after former senator Benigno Aquino Jr, who was assassinated at the airport's tarmac in 1983.
In 2018, disgraced senatorial candidate Larry Gadon sent the Office of the President and the House of Representatives a petition to return the name of the international hub to MIA—only to be shot down by then-United Nations representative and current Department of Foreign Affairs Secretary Teodoro Locsin Jr.
Aside from Gadon's failed attempt, there is a crowdsourced petition on Change.org calling on support to rename NAIA into MIA. The petition, which was started by a certain Roy Domingo, is yet to reach its target signatures of 150,000 respondents four years after it was created.
NAIA is far from the only airport named after a person in the country. Francisco Bangoy International Airport, which was named after the Davao patriarch who donated the land where the airport was standing, is the third busiest in the Philippines after NAIA and Mactan-Cebu International Airport.
Meanwhile, other airports in the country named after long-deceased people include Daniel Z. Romualdez Airport in Tacloban, Francisco B. Reyes Airport in Coron, Godofredo P. Ramos Airport in Aklan, Evelino Javier Airport in Antique, and Moises R. Espinosa Airport in Masbate.
Clark International Airport regained its original name after almost a decade of being called Diosdado Macapagal International Airport. Meanwhile, Airport in Davao Oriental was formerly named Imelda R. Marcos Airport, with the latter still used by the Philippine Information Agency when reporting about the terminal.
The cost of renaming an airport
NAIA isn't the only airport fighting for its name at the moment. Amid social unrest due to racial issues, calls to change the name of McCarran International Airport began gaining momentum as the Las Vegas air travel hub's namesake had a questionably racist history. One of the proponents of the change in name said that the action will definitely be costly but "there will be no cost to the taxpayer."
An unnamed Daily Tribune opinion piece fired back at critics of the airport name change by saying "no massive amounts of public funds are used except for the paper to produce the documents that brings it to the President's desk."
The cost of a name change
In its proposal to name the city's airport after Harvey Milk, an analysis made by the San Francisco local government revealed that name changes in airports in the United States over the past few years would cost between $850,000 (₱42.35 million) to an astronomical amount of $4.7 million (₱234 million).
When a government decides to do this, these are some of the expenses that need to be paid in order to complete the airport facelift:
Signages leading to the airport
The airport signages themselves
In-airport promotional materials bearing the new name
Systems update to reflect the new name
Official documents of the International Civil Aviation Organization (ICAO) such as the Aeronautical Information Publication and Aeronautical Information Circular
Outsourced marketing campaigns to signify changes in airport names
Official airport documents such as letterheads, official receipts, flyers, and others
Codes used by ICAO and International Air Transport Association (IATA) should the airport authorities pursue the change in their international codes
External consultancy services if applicable
In 1998, the Washington International Airport was renamed Ronald Raegan Washington International Airport. Replacement of signages leading to the airport alone cost $60,000 ($94,378.16 in 2020) but was reported paid for by a private donor.
Meanwhile, OR Tambo International Airport, formerly Johannesburg International Airport, accumulated a bill of more than ZAR3 million (₱8.76 million). Changing the signages alone, both in and out of the airport, had a hefty price tag of ZAR2.99 million.
Revamping the name of the Spanish airport Son Sant Joan to its current branding Palma-Mallorca International Airport had an estimate cost of EUR500,000 (₱28,046,298.10). According to reports, the biggest chunk of the airport name change went to "substituting the name on the outside of the terminal."
(Read: Are Cancelled Flights Due To COVID-19 Covered By Travel Insurance?)
More than just a name
More than tokenistic gestures and bungling display of nationalism, an aviation hub's label also serves as its best marketing tool. All things considered, is "PaPaPi" a strategic move to make the country more attractive to tourists and investors?
Start Design, a global consultancy renowned for working on airport facelifts, said that rebranding can give a destination its much-needed boost due to renewed image—or completely alienate travelers who might be turned off by a botched cosmetic surgery.
The group was responsible for some of the best overhauls in airport branding and related industries such as the Hamad International Airport in Qatar, Dubai Airports, AirAsia, and Airport City Manchester, among others.
According to Start Design group CEO Mike Curtis, consulting the stakeholders is the first step in untangling this complex process. With countries fighting for a huge piece of the tourism and hospitality market, airports should be the first line of offense in capturing the imagination of travelers—and it all starts with the name.
"A major airport rebrand is often a complex journey, and typically involves many stakeholders ranging from government decision-makers to influencers, which include national and local authorities, senior airport leadership, partners, employees and passengers," Curtis said.
"The brand journey starts with a thorough investigation of the current airport experience, identifying the key objectives, challenges and opportunities. We continue building on these insights by immersing ourselves through contextual and stakeholder analysis, and develop a brand strategy that clearly defines a core purpose and direction."
Talking about the company's Doha project in 2018, Start Design general manager Hannah Powlesland said that any initiative that will cause a rebranding must be rooted in changes such as newer facilities, better customer experience, and anything that will make the overhaul more meaningful.
"Rebranding for rebranding's sake without a strategic reason will ultimately produce a nice piece of design work, but it won't be tied back into any strategic drivers for change," Powlesland said. "This could serve to confuse passengers and stakeholders."
Currently, NAIA holds a 30-percent approval rating on air travel review platform SkyTrax. With no major projects underway to improve their antiquated services and facilities, the name change is merely decorative and frankly, a waste of taxpayer's money.