Filipino Billionaires Who Lost Wealth
2 min read
These billionaires turned millionaires are still among the Philippines' richest.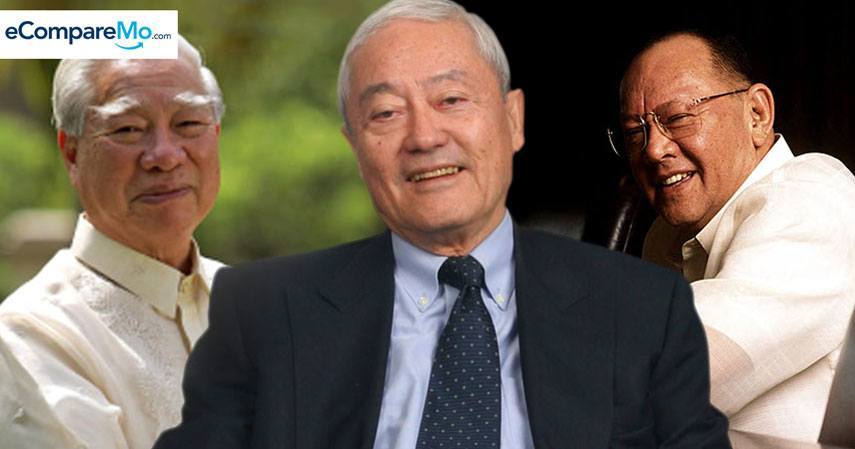 According to the Guardian, it's the first time in seven years that we're seeing a decrease in the number of billionaires worldwide. It was also said that it is the first downtrend in wealth of the Top 20 richest in the world since the year 2012.
While a number of Filipino tycoons make it to the billionaire list of Forbes year by year, there are also some magnates who dipped from their previous rankings. Here are some of them.
Roberto Ongpin
Current net worth: $900 million
Net worth in 2011: $1.3 billion
Net worth in 2012: $1.5 billion
Net worth in 2013: $1.2 billion
Roberto "Bobby" Ongpin is known as the man behind Alphaland Corporation. Aside from his real estate development company, he also has diversified assets in mining, gaming, information technology, and banking. In 2013, it was announced that Ongpin and London-based private equity fund Ashmore Group would set their ways apart. In 2014, it was reported that Alphaland sold its stake in Shangri-La hotel for the amount of P1.7 billion, or approximately 20%.
Andrew Gotianun and family
Current net worth: $910 million
Net worth in 2013: $1.2 billion
Net worth in 2014: $ 1.5 billion
His name is synonymous with huge businesses such as Filinvest Development Corporation, Filinvest Land, and EastWest Unibank. Gotianun's first expedition toward wealth started when he moved to the Philippines from mainland China and gathered naval vessels for inter-island shipping. After a success in collecting so-called minesweepers, the family launched a financing business for secondhand vehicles. Andrew Gotianun passed away in March 2015. The chairman emeritus was 88. His daughter Josephine is now in charge of the family's assets.
Eduardo Cojuangco
Current net worth: $770 million
Net worth in 2012: $1.4 billion
Widely known in the country as "Danding," Eduardo Conjuangco is one of the most critically acclaimed tycoons. He was active in the political arena especially during the Marcos regime, which led to his estrangement with his cousin, ex President Cory Aquino. In 1992, he ran for the public office as president but lost to Fidel V. Ramos. He'd been chairman of the board and chief executive officer of top food and beverage manufacturer, San Miguel Corporation and Ginebra San Miguel, since 1998. In 2012, he sold San Miguel Corporation to Ramon Ang.
Iñigo and Mercedes Zobel
Current net worth: $870 million
Net worth in 2012: $1.15 billion
The beloved children of the late Enrique Zobel also hold shares in Ayala Corporation and San Miguel Corporation. The Zobels have been an independent director of Cojuangco's San Miguel Inc. as well as Monterey Foods Corporation, and have interests in education, real estate, telecom, finance, utilities, and healthcare. Inigo is the chief executive officer of E. Zobel Inc. –Diana Lyn Balbalosa