An Introduction To The OFW Bank: OFBank And Its Services
3 min read
If you're one of the 2.3 million Filipinos working abroad and want your hard-earned savings to be secure, the launch of the Overseas Filipino Bank (OFBank) can help you.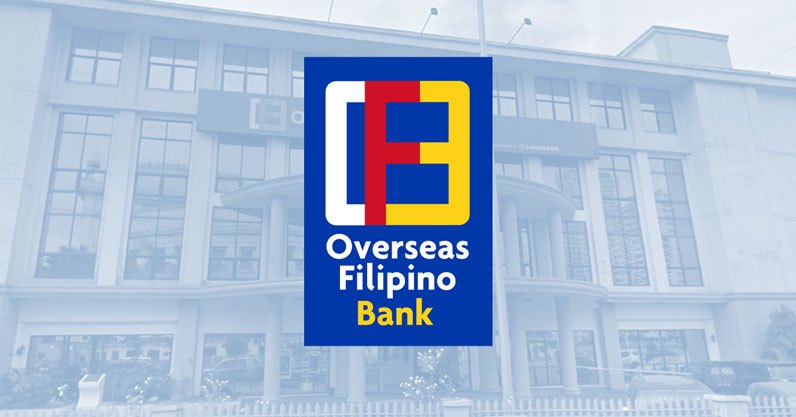 OFBank is an overseas Filipino worker (OFW) bank that was created specifically to cater to your banking activities in and outside of the Philippines. On June 29, it held a virtual launch as the country's "digital-only, branchless Philippine government bank."
Additionally, the brand-new bank promises to deliver seamless transactions that range from affordable remittances to flexible investment products. This ensures your hard-earned money is safe and handled by trusted professionals.
Interested to avail of their services? Here's everything you need to know about the OFBank.
What is the mission of the OFBank?
Although the initial plan was to focus on OFWs, Finance Secretary Carlos Dominguez III extended the bank's scope to all Filipinos based abroad who are looking for a reliable financial institution with efficient services and a wide array of investment choices.
(Read: Overseas Filipino Bank Launches In Manila)
What are the products and services of the Overseas Filipino Bank?
OFBank offers the following to their customers:
ATM savings account
US dollar time deposit
US dollar savings account
Regular current account
High-yield savings account (HYSA)
Easy Savings Plus (ESP)
Large scale enterprise loan
Back to back loan
Contract to sell (CTS) financing
Rediscounting facility
LGU loan
Small and medium enterprise (SME) loan
Aside from the said banking services, it offers a convenient payment service where utilities such as electricity, water, telephone, housing loans, Social Security System (SSS), Philippine Health Insurance Corporation (PhilHealth), and Overseas Workers Welfare Administration (OWWA) contributions can be settled even when they're outside the Philippines.
Furthermore, OFBank's beneficiaries' can pay tuition fees, insurance premiums, credit cards, and the like without the need to visit a branch.
How to open an OFBank ATM savings account
Qualifications
Must be seven years old and above
Must present valid and credible identification
Must be free from any legal incapacity
Must be able to read and write
Requirements
1. Duly accomplished application form which can only be acquired at their main office in OFBank Central Office (formerly Postbank Center), Liwasang Bonifacio, Manila.
2. Together with your OFW identification card (ID), present two government-issued IDs. Refer to the list below for the acceptable IDs:
Passport
Driver's license
OWWA ID
SSS ID
Postal ID
Philippine Regulation Commission (PRC) ID
Voter's ID
National Bureau of Investigation (NBI) Clearance
3. 1×1 ID photos
Steps to open an OFBank Savings or Dollar Account
1. Visit their main branch ang bring your required documents.
2. Carefully fill out the application form with all your necessary information.
3. Submit your application then wait for the servicing officer's instruction.
(Read: OWWA Benefits Every OFW Needs To Know)
FAQs
1. How do I apply for an OFBank account online?
Currently, application for bank accounts can only be done through their main branch. Mobile and online application will be available soon for your convenience.
2. What are the branches of OFBank?
Presently, OFbank operates only at Liwasang Bonifacio, Manila. Nationwide and international branches will be available soon. For updates, click here.
(Read: A Complete Guide To OFW Loan Approval)
3. How can I apply for OFBank's non-collateral loans? How much is the maximum amount?
OFWs can avail ₱350,000 or higher loan amount depending on your evaluated paying capacity with an interest rate that reprices monthly, quarterly, semi-annually, and annually. It may also be in a fixed term.
Requirements
Application form that you can get from the main branch
Authenticated Certificate of Employment issued by the Philippine Consulate
Authenticated Crew Contact and Exit released by the Philippine Overseas Employment Administration (POEA)
Current three months' payslip
2×2 photos
Two government-issued IDs
How to apply for a non-collateral loan
1. With your complete requirements, proceed to the OFBank main branch.
2. Approach a bank officer and inquire about your chosen loan. Ask as many questions as you like
3. Carefully fill up the loan form and submit to the servicing officer.
4. Take this time to inquire about the conditions.
5. Submit your request and wait for further instructions.
Note that the requirement varies depending on the type of loan. For concerns, you may reach their customer service at customer.care@overseasfilipinobank.gov.ph.
(This article was originally posted on February 10, 2020. Updates have been made on June 30, 2020.)