GrabCar Operating Hours During The Quarantine
3 min read
GrabCar has adjusted their operating hours during GCQ to follow IATF saftey guidelines.
The ride-hailing service will be available depending on the respective curfews of the province/municipality.
Ever since Metro Manila and other areas were placed under general community quarantine last month, Grab has been addressing commuter problems by making themselves available.
Aside from making their operations available to the best of their capabilities, they also complied with the safety guidelines ordered by the Inter-Agency Task Force (IATF) on Emerging Infectious Diseases such as new seat configurations, protective film for the safety of both the driver and passenger, and contactless payment more readily available.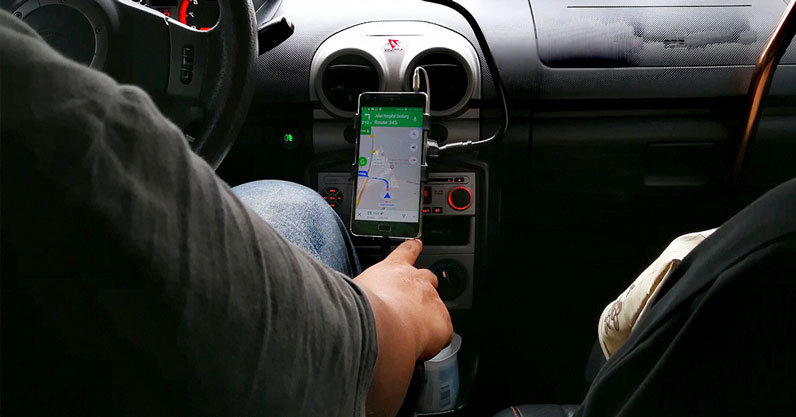 More sectors slowly going back to operations means more people will rely on ride-hailing services like Grab to get them where they need to be.
To book a ride with ease, here's everything you need to know about GrabCar operating hours, safety precautions, and other things you must keep in mind whenever you book a ride.
What are the operating hours of GrabCar during GCQ?
Unless you are a frontliner who has the authority to go out even beyond curfew hours, almost all services are operating at a limited time period at the moment.
In Metro Manila, curfew during the quarantine starts at 10 PM and ends at 5 AM. In other places, no one without a proper authorization from the IATF can go outside as early as 7 PM.
Since the ride-hailing service can only accommodate riders during non-curfew hours, here are the quarantine GrabCar operating hours you need to know:
Metro Manila: 5 AM to 10 PM
Pampanga: 5:30 AM to 7 PM
Cebu: 6 AM to 9 PM
Just recently, President Rodrigo Duterte placed Cebu under enhanced community quarantine (ECQ). Under this, no public transportation is allowed to operate under any circumstances. Unfortunately, even transport network companies like Grab are prohibited from taking rides.
Health safety tips for GrabCar passengers
Maintaining public health safety is everyone's responsibility. As riders, it is our duty to make sure that we, both us as passengers and the drivers, are protected from the threat of contracting COVID-19. To make sure everyone's protected during these trying times, here are some tips you need to follow:
Always wear a mask even when you're already aboard
When booking a ride, limit the passengers to two per vehicle
To practice contactless rides, let your driver open the door for you and you must carry any luggage you have by yourself
Don't bring anyone not authorized to be outside with you (persons below 21 and above 60, people with immunodeficiency, pregnant women, etc.)
Use contactless payment using your Grab app
How to set up your GrabPay account
Your GrabPay account just got bigger and better. Just recently, the company teamed up with Mastercard to launch GrabPay Card, an all-digital card that can be used for more than just ride payments.
For all rides during the quarantine period, contactless payment is highly encouraged. Grab has two ways to facilitate digital payment for their services:
Credit/debit card payment
GrabPay
Hooking up your card is easy: you can just go to the payment section of your Grab account, input your card details (name, card number, expiration date, and security code), and that's it.
But if you want cheaper fares, reward points, and other perks, it's time to make a switch to GrabPay. If you haven't set up your GrabPay account, here are the basic steps to activate yours:
Go to your Grab app and select the "payment" option
Once you're inside, click on "activate your GrabPay wallet"
Verify your identity and ready a government-issued valid ID with you for additional confirmation
When you're verified, you can now top up your GrabPay accountusing your credit/debit card or at Cliqq kiosks at any 7-Eleven branch
You can now use your GrabPay to pay for your rides, purchase goods, and many more